Former UFC and Strikeforce Champion Luke Rockhold announced his retirement from MMA after his fight against Paulo Costa. He lost a decision to Costa at UFC 278. Since then, Rockhold has signed with the BKFC to headline their PPV card in April. However, what most people forget about him is his weird interaction with a tiger.
In 2014, Rockhold visited Thailand and petted a tiger. However, he took things to a new level by holding the balls of the tiger and posted on Instagram, stating 'Who'sYour Daddy?'. Several criticisms from fight fans prompted Rockhold to apologize. Rockhold is known to have weird interactions after a fight, like with Michael Bisping and Yoel Romero. However, this was the first time he had a weird interaction before a fight.
Luke Rockhold, in his career, had notable victories over Chris Weidman, Michael Bisping and Lyoto Machida. At one point in his career, he was the most skilled Middleweight fighter with excellent striking, wrestling and submission skills. However, injuries depleted the strength of his chin, as seen in the knockout losses against Bisping, Romero and Jan Blachowics.
Luke Rockhold got that dawg in him pic.twitter.com/34JhACBKf2

— Ben Davis (@BenTheBaneDavis) March 31, 2023
He is scheduled to fight Mike Perry at a BKFC PPV in April. He will join other UFC fighters who have transitioned to the BKFC following their departure from the UFC.
Related: "He really slapped Tim omg," Luke Rockhold's playful wrestling with Tim Duncan sparks hilarious fan reactions
Luke Rockhold explains the decision to fight Mike Perry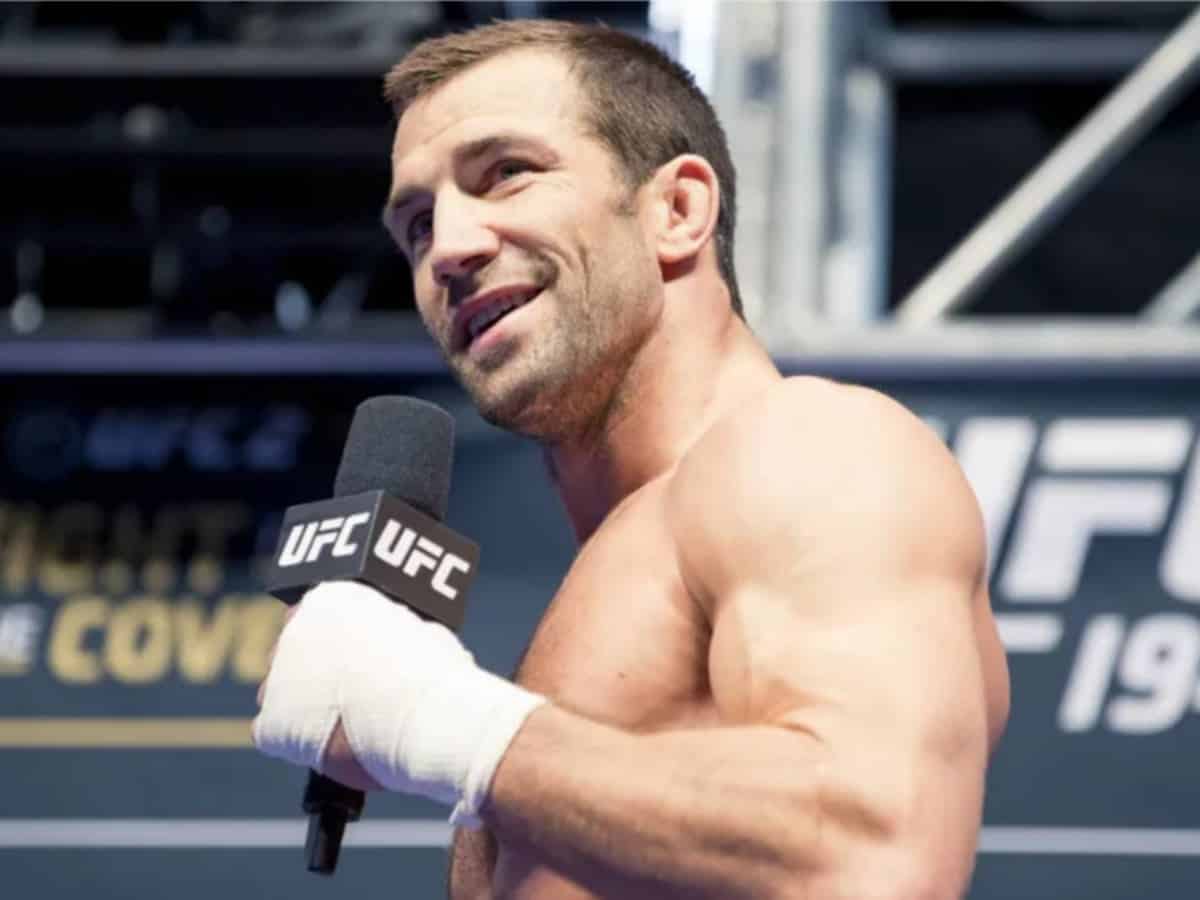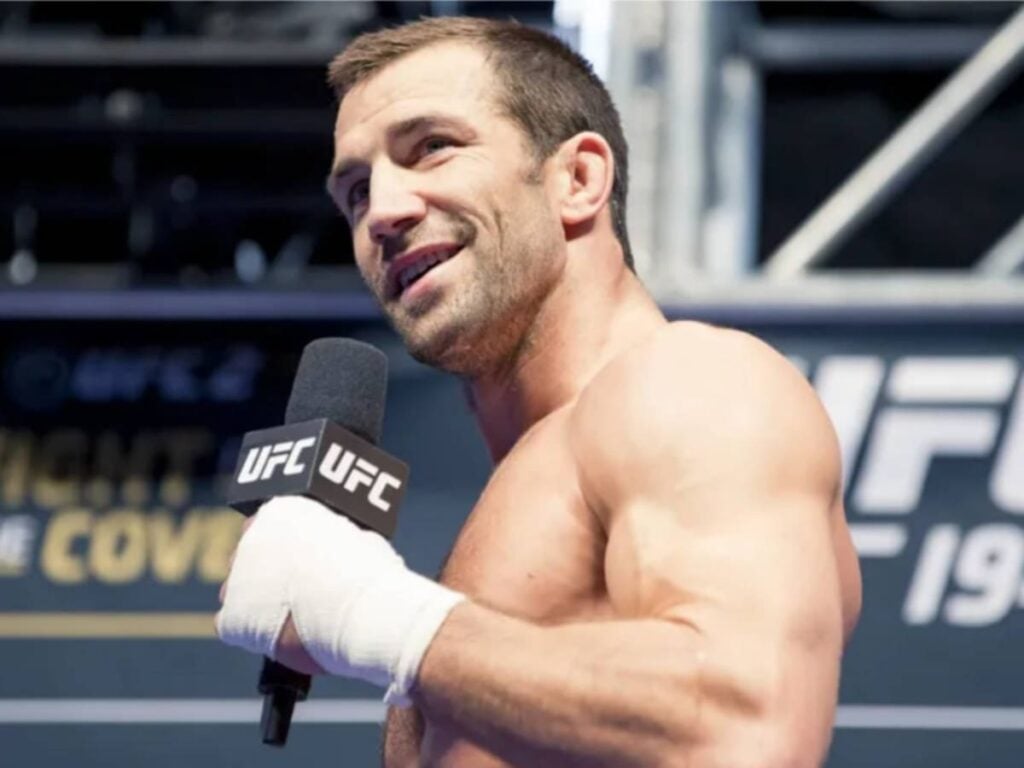 Former Champion Rockhold will gear up again, this time in the BKFC, to fight former UFC fighter Platinum Perry. Mike Perry has an undefeated record in the BKFC and will look to get a victory over the former UFC champion. Rockhold revealed the reason for coming out of retirement to fight Mike Perry.
Luke Rockhold: "Fighting Makes Life Worth Living" | Morning Kombat https://t.co/kwOrpkIrL0 pic.twitter.com/GH2ImcR7oS

— Derrick Parrish (@kulabearsoul) March 31, 2023
He said, "Fighting makes you feel alive. It makes life worth living for me. It's f****** fighting, and I love it, and I'm going to do it. As long as my head is clear, my eyes are good, I'm sharp as can be. I haven't lost any bit of myself in this game I feel… I feel f****** healthy upstairs and downstairs and feel ready to go, I love it."
It appears Rockhold missed the feeling of what it is like to compete in a fight. He claims to be healthy but fight fans will have to wait till the end of April to see Rockhold in action.
In Case You Missed It
'I will do pushups and read the Quran,' Andrew Tate reveals his next plan of action following much-anticipated release by fans
"Storyline of a British classic," Michael Bisping reacts to viral bullying video