Controversial Kickboxer and influencer Andrew Tate moves away from jail to house arrest. The release from jail comes after being taken into custody after allegations of kidnapping and trafficking on 29 December 2022. After three months in custody, the Tate brothers now move into house arrest before the investigation wraps up. Outside his house, the elder Tate brother met with the media to release his statement on what had transpired.
He said, "When I was in the jail, I did 7417 pushups, and now I would like to get to 10000. I will focus on the pushups, and I will read the Quran." Tate is intent on proving his innocence. The investigation is not over; even Tate is determined to prove his innocence and believes justice will be served. However, they will require judicial permission to leave the premise.
The controversial Kickboxer had a decent career as a Kickboxer with a record of 76 wins and nine losses. He also had three MMA bouts with two wins and a loss. Since retiring from combat sports, Tate has become an influencer and constantly gives out controversial opinions, gaining him plenty of detractors.
Andrew Tate Statement

"I believe in God."

"I believe in the truth. The fire of the truth will destroy the lies."

"Justice will be served on the end"

I read the Quran in prison and I will read it after. pic.twitter.com/J282675mBG

— Sulaiman Ahmed (@ShaykhSulaiman) March 31, 2023
Andrew Tate and his brother Tristian have been under investigation since April 2022. It was only in December that they were taken into custody for questioning. Still, no concrete evidence exists to suggest whether the Tate brothers are guilty or innocent. Now that they have been released, the brothers can hopefully provide substantial proof to close the investigation.
Related: South Park creators get daring reply from Andrew Tate following viral episode
Fans celebrate after hearing Tate for the first time since Jail Release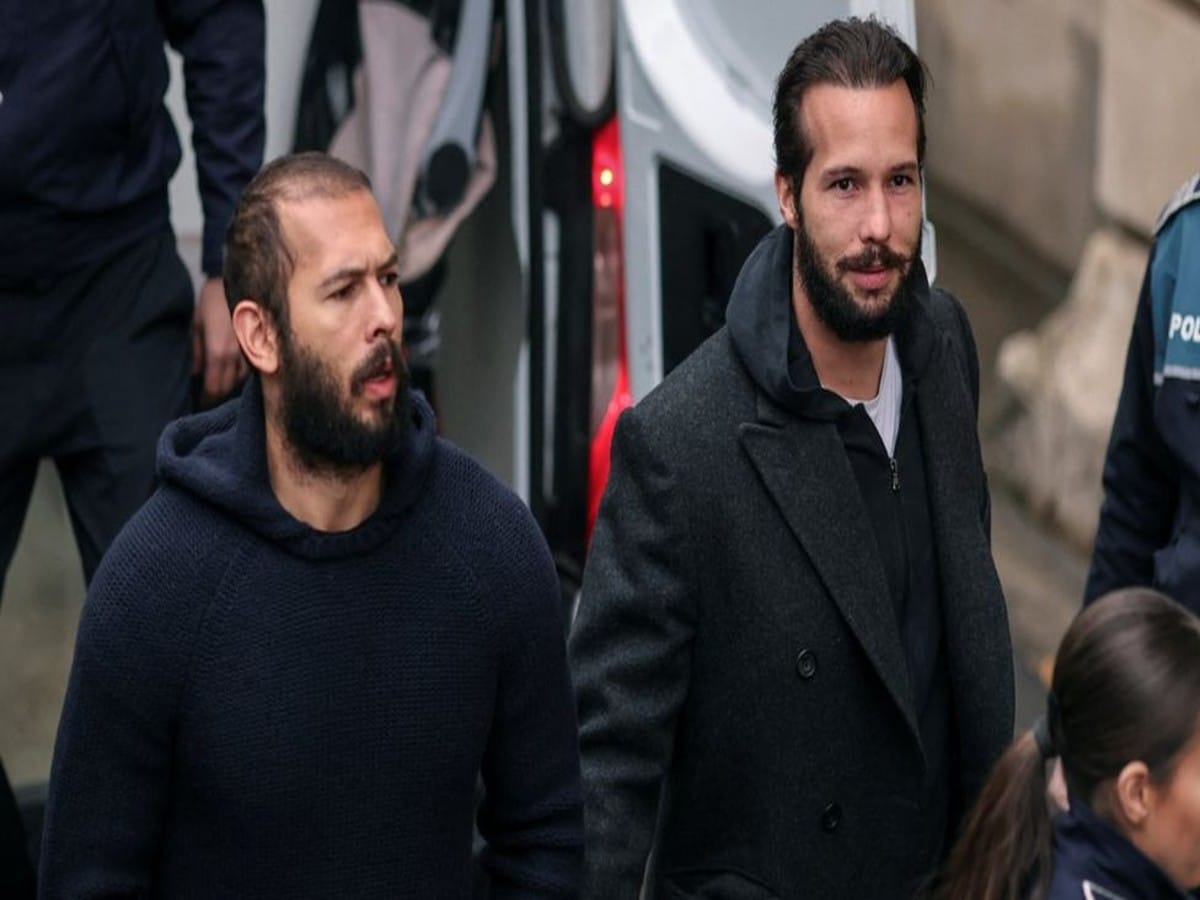 Fans of Andrew Tate, overjoyed with happiness, took to Twitter to celebrate the release of Top G. They are happy with the release and look forward to hearing Tate talk about his experiences and future plans. Check out some of the reactions:
Alhamdulillah he used this time to get closer to Allah and – from what we can see – really grow as a Muslim and by extension, as a man

— Xavier Palfreman (@xavierjp__) March 31, 2023
I'm gonna read the Quran now too in Solidarity with the Tate's release.

— Mars Davis ⭕️🌴 (@MarsDavis22) April 1, 2023
Top G is home now,❤️❤️❤️

— Yogesh Joshi (@Yogeshh0717) March 31, 2023
Well just look at the video as he comes out of prison and he looks up praising Allah pic.twitter.com/fEiEyH8t1p

— Edmond seferaj (@mondiseferaj) March 31, 2023
Alhamdulillahi rabbil Alameen! This news made my night. Have been praying for him in Tahajjud. Can't wait to see his first video podcast and observing his first Ramadan and Eid at home 🥳

— Mohammed (@CodeUnwrapped) March 31, 2023
Glad to see the much-anticipated and deserved release.

— Winston Adams (@WinstonPortal) March 31, 2023
It doesn't look like he lost a lot of weight. He's still in great shape🔥

— ViperLesson (@viper_lesson) March 31, 2023
The great reset begins…

— The Tate Aikido (@supremeaikido) March 31, 2023
Can't wait for the podcasts to follow

— Marty (@MartyMcFly718) March 31, 2023
Congratulations! For staying strong! You never deserved this.

— ArtBear (@SandyBayer1) March 31, 2023
Tate brothers will now complete 30 days of house arrest to help with the investigation proceedings regarding their involvement in kidnapping and trafficking charges. Meanwhile, they will also attempt to provide substantial proof to convince the officials of their innocence.
In Case You Missed It
Andrew Tate and Tristan Tate Released: Court moves brothers from Romanian prison to house arrest