Tim Duncan was recently found backstage at UFC on ESPN 43 in San Antonio. The former legendary basketball player is a huge fan of UFC and frequently attends live events. Duncan used to play for Antonio Spurs and their last time was also at a UFC event that took place in San Antonio in 2019.
The event was amazing and featured some amazing fights and Duncan must have had a great night. But the cherry on the top moment was when Duncan met retired UFC fighter Luke Rockhold and things escalated quickly. Both greeted each other and shared a very wholesome moment as Rockhold tried to wrestle Duncan but failed to get a hold of him multiple times. Rockhold couldn't believe it and was laughing hysterically while trying his best. 
"You're so strong, aren't you supposed to be retired," said Rockhold. 
After that Duncan and Rockhold's coach Jason tried to take out each other and in the very end, Jason Parillo managed to land a slap and flee from the scene. Everybody backstage at UFC San Antonio was laughing and clips made sure the fans were also entertained. 
Related: Watch: UFC vs Sumo Wrestling! Late fighter Anthony Johnson goes up against sumo wrestler in interesting battle
Twitter reacts to Luke Rockhold, Jason Parillo, and Tim Duncan's friendly scuffle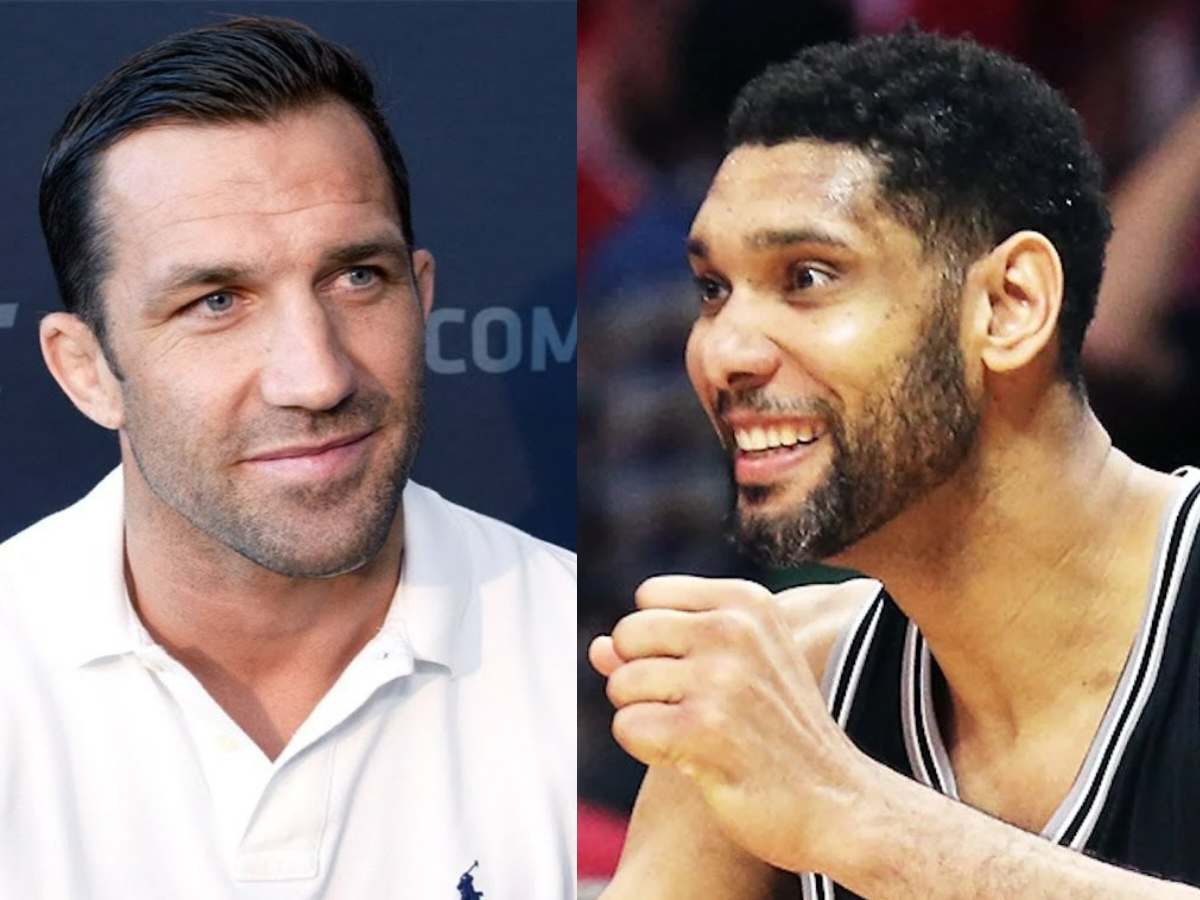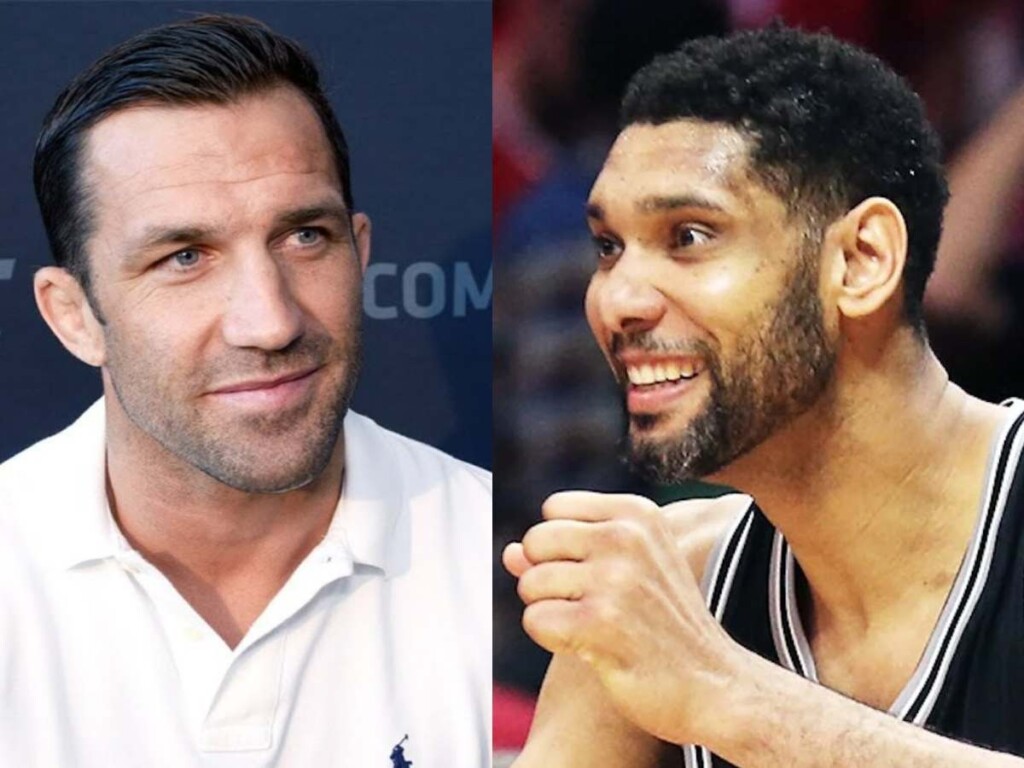 The moments were captured by Luke Rockhold's team which later the fighter posted on the internet. It went viral and got a lot of attention on Twitter. Here are some of the reactions:
Most fans lost their minds at the part where Jason Parillo jokingly managed to slap Duncan and run away. It was just peak comedy and they loved it. 
Continue Reading:
'Epic matchmakers' BKFC shocks fans by booking Mike Perry vs Luke Rockhold with former UFC champion in undercard
"Go beat his a**," Luke Rockhold reveals the last words of Dana White regarding Jake Paul before leaving UFC