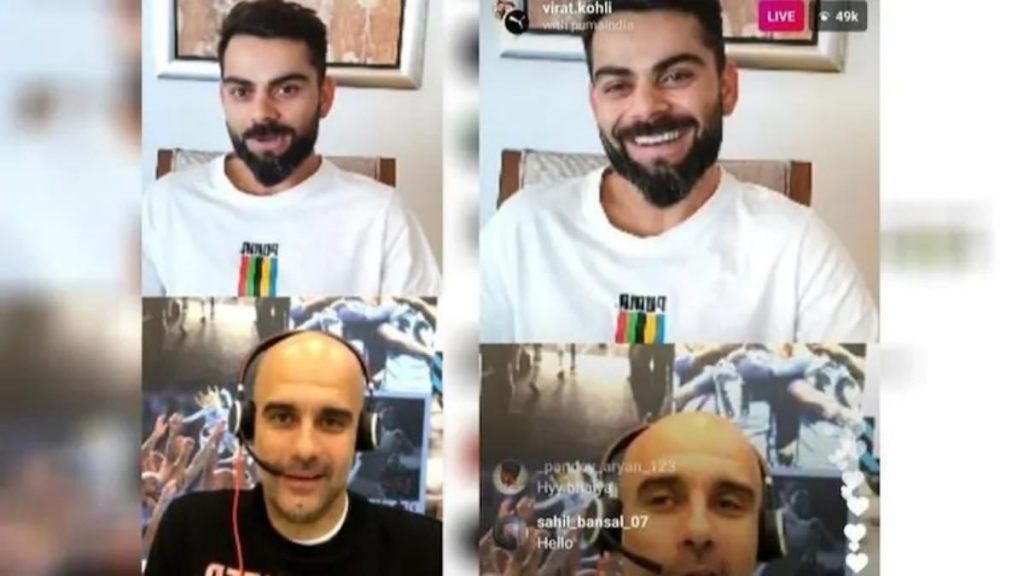 Manchester City manager Pep Guardiola is among the biggest names in the world of football. He is renowned for his tactical genius and ability to win titles. He sat down with Indian Cricket Team and Royal Challengers Bangalore captain Virat Kohli for a chat on Instagram organized by Puma India.
Despite possessing an out of the word sporting acumen, Guardiola admitted during the chat that he does not understand cricket. He said, "The rules of cricket are the most difficult, maybe you can explain it to me someday. I come from Catalonia, very few people understand cricket over here. I hear that you can play the game for 3 days in a row and it can still be a draw. I don't understand all this."
'I want to learn your game' – Guardiola
Virat Kohli however was understanding and promised the Man City manager that he will help him in understanding the game when they get to meet.
"Yeah, that's true. The rules in football are a lot easier to understand and that's why the game is so popular. People who don't know cricket ask, 'Why would you play for five days in a row and not win? That's bizarre'. But don't worry, when we meet I will surely explain some rules to you," Kohli said.
Guardiola then expressed his desire to visit India after the pandemic. "I have never visited India so when this pandemic situation finishes maybe I can go there. And maybe if we are together you can explain to me the rules of cricket. Oh my God, it is the most difficult complicated game.
"It must be an attractive sport in some way but you need to understand it. Next time we have to watch a football and cricket game together. I want to learn your game and promise me it's going to happen," he said.
Guardiola's desire to visit India could soon come true especially because the owners of Man City added Indian Super League side Mumbai City to the list of clubs under their portfolio.
Also Read: Kohli wants rule to review wide or waist-high full toss