WWE Champion Brock Lesnar is shown body slamming Jackass star Wee Man through a table in a new video. The footage was filmed inside a restaurant in St. Louis, according to TMZ Sports, where the Royal Rumble event is scheduled to take place on Saturday night.
Brock Lesnar bodyslams Wee Man
As seen in the video below, Johnny Knoxville and his other Jackass co-stars are seen backing Lesnar on. The 30-Man Royal Rumble Match will feature Knoxville as a celebrity participant.
Ever since the Beast has been turned babyface, he has been seen having a lot of fun around. And it is undeniable we all have been loving this Brock. This might be just a fun stunt, but fans have been terming this as a warm-up for his match against the Almighty Bobby Lashley.
The Beast and the Almight clash in a dream match for the WWE Championship at the Royal Rumble pay-per-view
If Lesnar wins this match, it's difficult to imagine Lashley not being somewhat buried, since all of Brock's "Bobby who?" comments will be vindicated in reflection.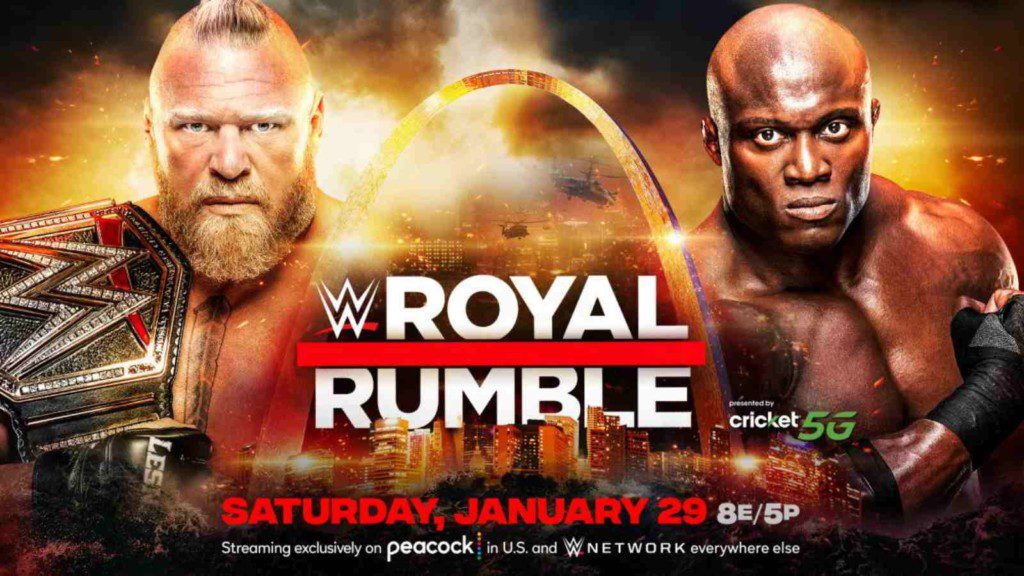 Considering the likelihood that Brock will face Universal Champion Roman Reigns in the main event at WrestleMania 38, a clean loss is quite doubtful. It doesn't make sense for Roman to deprive Brock of the championship now, because it's better for Reigns when Brock Lesnar is the WWE champion and focused on other wrestlers than the Tribal Chief.
WWE will have to think of a unique approach to wrest the title from Brock. Or maybe we're just overcomplicating it and it's just Lashley getting down for one F-5.
In the end, this is an enthralling match for a variety of reasons, and we can't wait to see what happens.
Also Read: Brock Lesnar's schedule reveals that our most anticipated match might be finally happening at Wrestlemania 38 but not with the stipulation that we expected