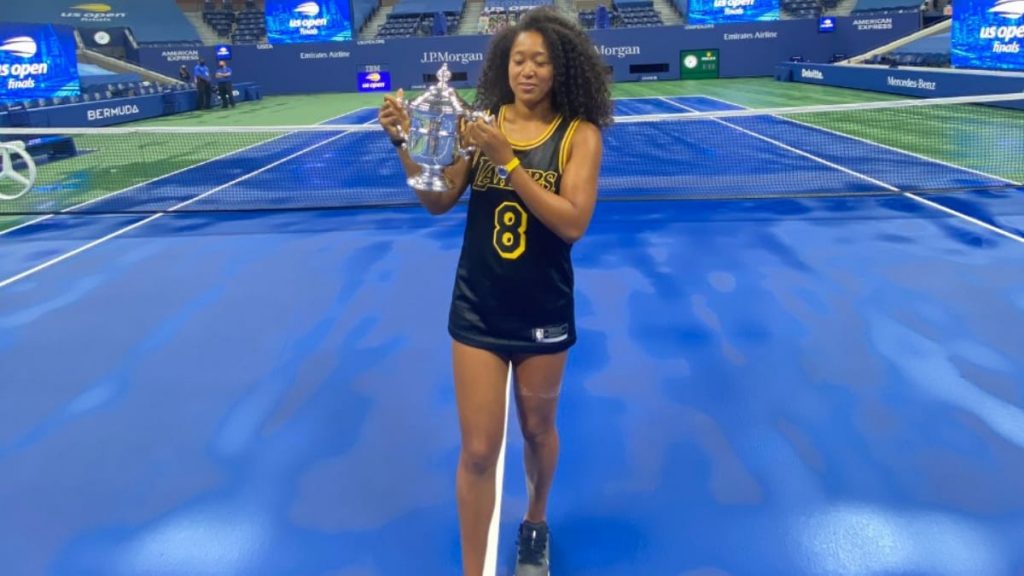 Ace Japanese tennis player Naomi Osaka wore a Kobe Bryant jersey at the post-match press conference after winning the US Open 2020 title. 
The official Twitter handle of the US Open also shared a video of the Grand Slam champion wearing the iconic jersey. The caption of their post read, "After winning the 2020 #USOpen title, @naomiosaka wore a Kobe Bryant jersey in her post-match pressers."
In the video, Naomi went to remember the late legendary National Basketball Association (NBA) basketball player Kobe Bryant. The 22-year said, "I just want to be the type of person that he thought I was going to be. He thought I was going to be great, so hopefully, I will be great in the future."
At the beginning of this year, Bryant, 41, and his 13-year-old daughter Gianna were killed when the helicopter they were travelling in crashed amid foggy conditions. The air carrier burst into flames in the hills above Calabasas.
Also Read | US Open 2020: Naomi Osaka lifts US Open title for second time
The basketball great had won five NBA championships in his 20-year-long career while playing for Los Angeles Lakers.
Osaka clinched her third Grand Slam title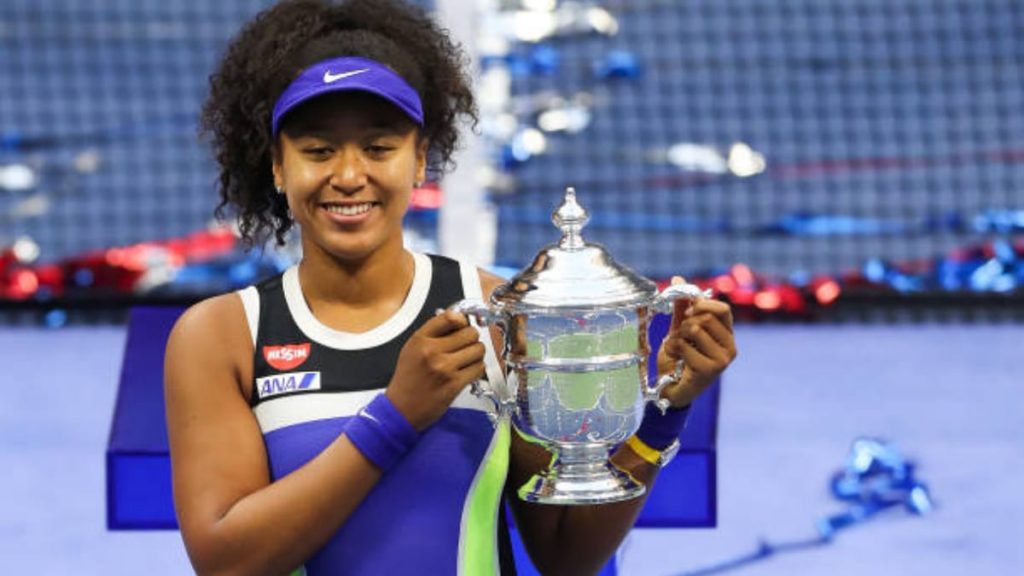 Naomi Osaka beat Victoria Azarenka of Belarus to win the US Open 2020 on Saturday and clinch her third Grand Slam title.
The fourth-seeded, Osaka withstood her unseeded rival with the margin of 1-6, 6-3, 6-3 in 1hr 53 min with the hardcourt major being staged without fans in attendance due to the coronavirus pandemic.
This is Osaka's third major trophy after her victories at the US Open 2018 and Australian Open 2019.
"I wasn't really thinking about winning. I was just thinking about competing. Somehow, I ended up with the trophy," Osaka said in the post-match interview.
Also Read | US Open 2020: Medvedev "more happy than disappointed" after losing to Dominic Thiem