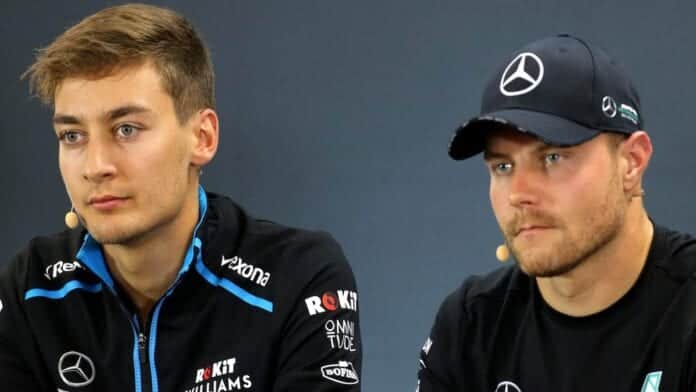 Valtteri Bottas squandered an opportunity to win the first race of his season, as he finished P3 at the Portugal GP. The Finnish driver was the favorite to win the race, as he had started from the pole position. However, he was surpassed by Lewis Hamilton and Max Verstappen in the main race.
Rumors emerged that Mercedes were considering a move to replace Valtteri Bottas with George Russell, midway through the season. However, the Finnish driver has debunked those claims, and stated that he is not going to get replaced so soon. In his comments, he took a dig at Red Bull, who replaced Pierre Gasly a few seasons ago.
"I know that I'm not going to be replaced in the middle of the season, as a team, we don't do that," said Bottas.
"I have a contract for this year and I believe there's only one team that does that kind of thing in F1 and we're not that. So [there's] no pressure from my side. I know how things are and there's always bulls**t around. That's part of the sport," said Bottas.
My core focus is on here: Valtteri Bottas
George Russell is currently in his third and final year of the Williams contract, and many have suggested that he would replace Valtteri Bottas at the Silver Arrow next season. However, Bottas is not concerned about those claims, and wants to focus on the present, rather than dwell on the future.
"I don't know at this point, it's early days. I haven't really thought about next year," he said of his chances of staying at Mercedes beyond this season. My core focus is on here and now because that's all that matters and that will normally bring a good future," said Bottas.
"So I have no idea, and at the moment, I don't care. I am just focusing on this year and putting every thought and bit of energy into that," he added.
Also Read: "We can't do that to Max Verstappen now," says Helmut Marko