Formula 1 is a global sport in the truest sense, and thus, it is no surprise that many athletes and sportspersons from other fields take an interest in it. Every time a Grand Prix is held, the paddock gets flooded with the presence of several esteemed celebrities, be it from Hollywood, or be it from the sports world. Recently, the F1 world saw Neymar Jr. meet up with Lewis Hamilton, who even let the footballer try out his cockpit in the Mercedes W14. And now, at the Barcelona GP qualis, another football star has been spotted–but he was caught in a rather 'vulnerable' moment.
Robert Lewandowski, the marvelous Polish footballer who is mostly known for his conquests for Barcelona in the La Liga, was present at the Ferrari pit during the Qualifiers for the Spanish GP. Considering that Lewandowski is drafted under a Spanish team, it is no surprise that he decided to hit the F1 paddock in the capital city to meet up with some of his friends at Ferrari. But the situation took an unexpected turn when the Barca striker spotted Charles Leclerc.
As Robert Lewandowski watched on, Charles Leclerc's poor Qualifying performance seemed to have moved the stoic footballer to 'tears'. A snap of the Polish striker with red eyes went viral on Twitter as fans reckoned he was watery-eyed with despair seeing Charles Leclerc fail to make it to the top-10 in the starting grid for the Main Race at the Circuit dé Barcelona-Catalunya.
Related: "Sacrifice" in 2023 is necessary for better results in 2024: Williams' James Vowles clarifies his targets for the team
Charles Leclerc's weekend keeps getting worse as he is slated to start from the back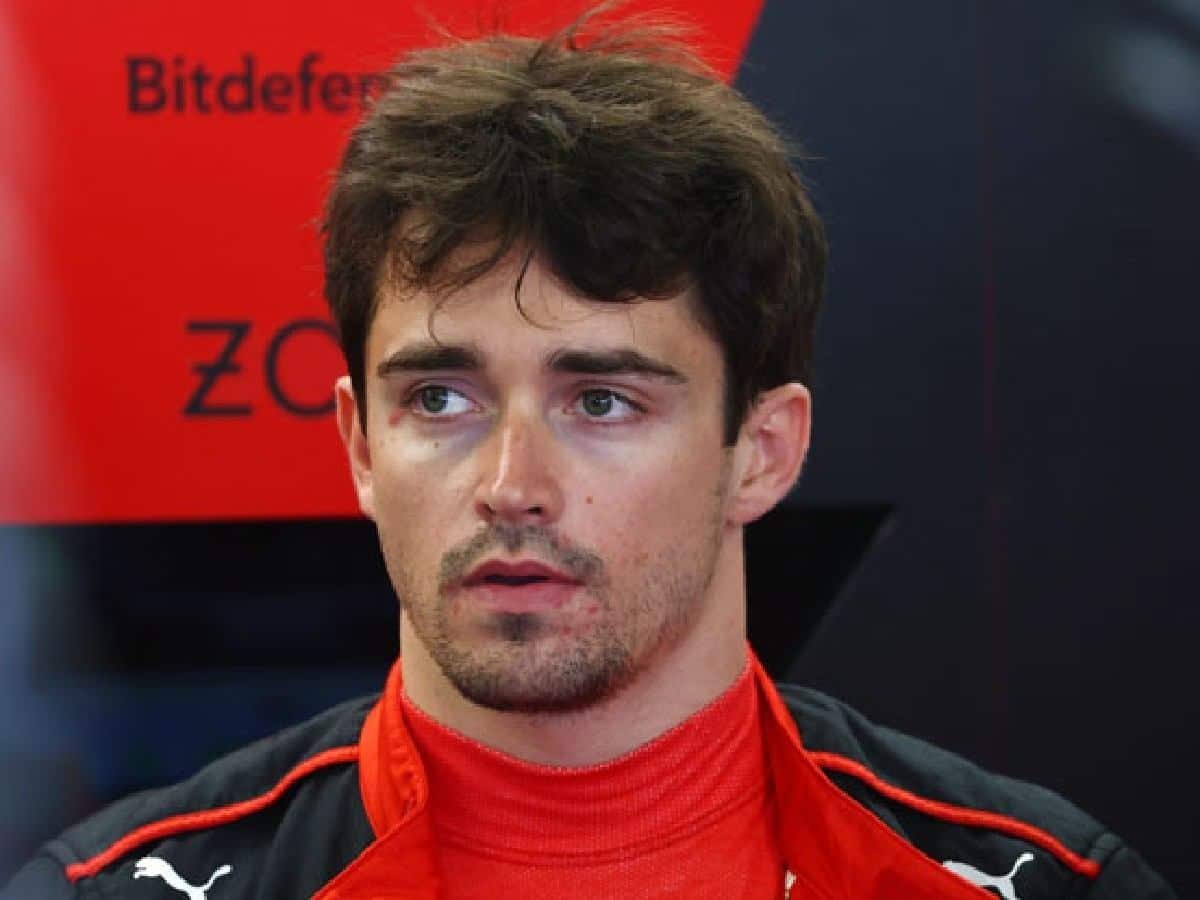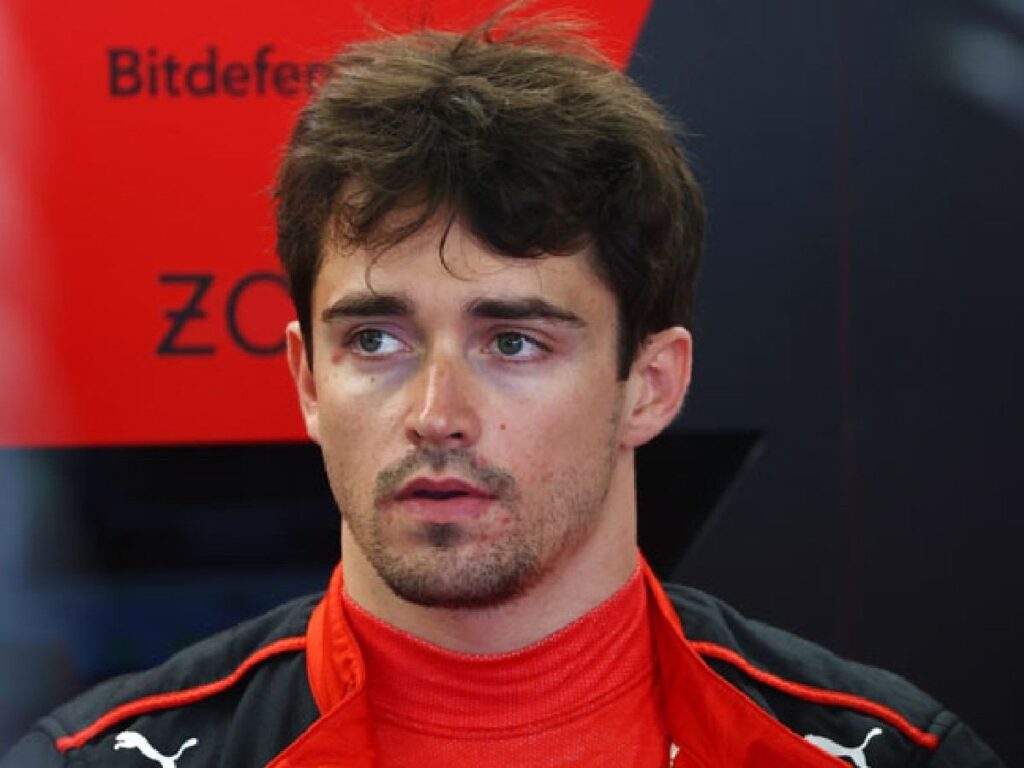 The Spanish GP Qualis were downright disappointing for Charles Leclerc, who got the third place on the starting grid in Monaco last week. The 25-year-old could hardly manage to match the pace of his teammate Carlos Sainz in the other Ferrari SF-23 and he had to exit the Qualifiers in Q1 itself. Charles Leclerc ended his Saturday with a P19 spot on the starting grid for the Barcelona race, but now it has been confirmed that he will start from the last spot because of a penalty due to some changes in his car parts.
But with the new parts in place, Charles Leclerc is expected to improve his performance at the Main Race in Barcelona. The Monegasque, who is currently seventh in the points table, was second in the World Championship standings last year. And this massive decline has not been easy on his fans. But should Ferrari's plans work out, a massive improvement in Charles Leclerc's scores is not too far away now.
In case you missed it: