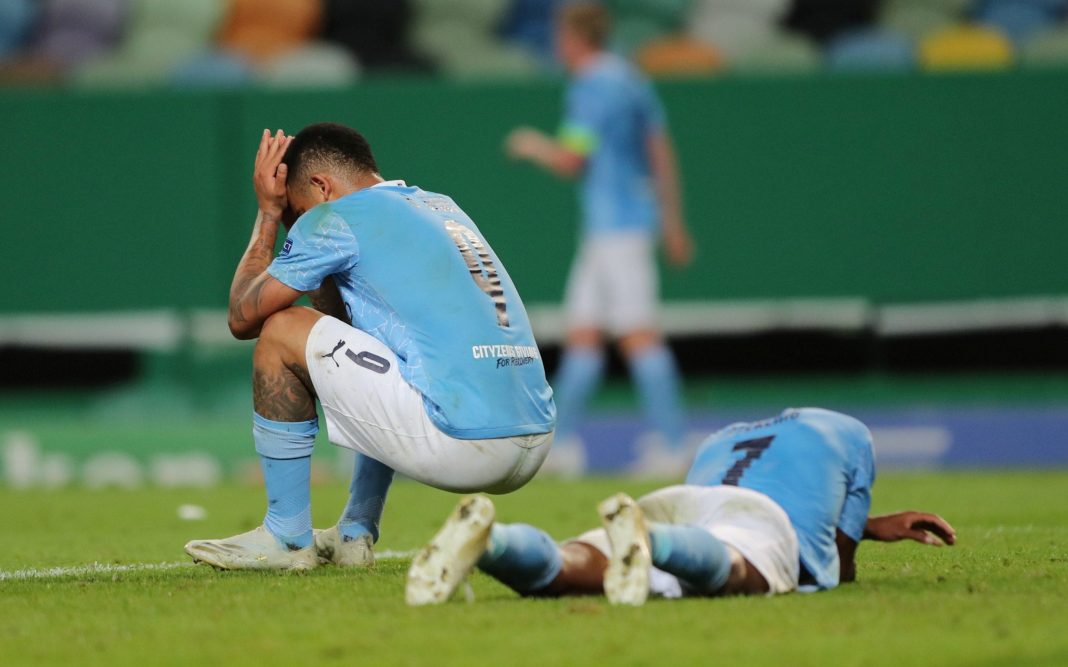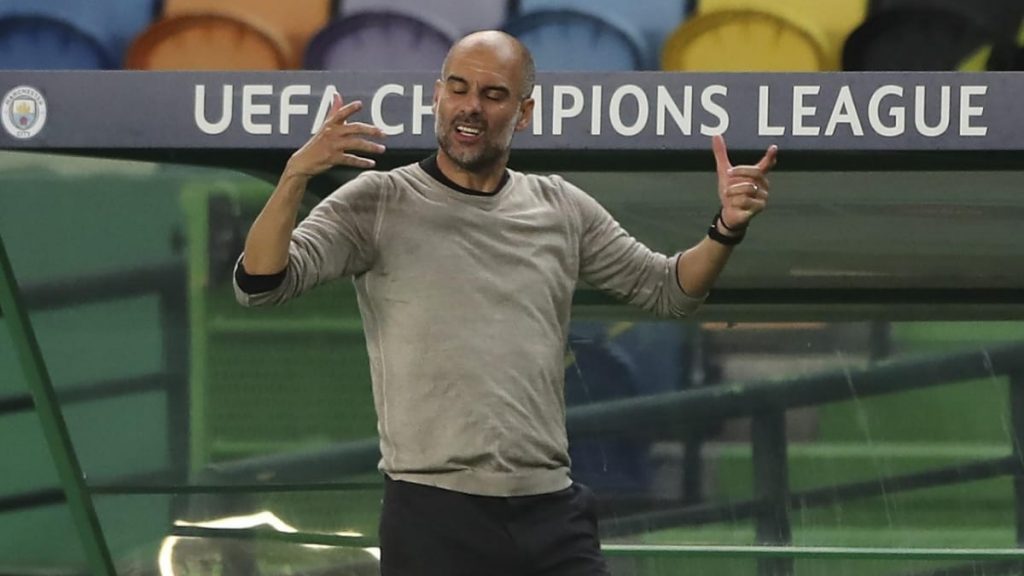 Manchester City lay in dismay as his error-prone side capitulated against Lyon, the latter booking a place in the semifinal stage of the Champions league.
Pep Guardiola's men came out on the pitch for their quarter final tie at Lisbon in Portugal on the back of being the clear favorites to progress. Instead, they dig their grave by their own hands in gifting Lyon the opportunity to see off the game with no chance of any recovery. The French side ran out 3-1 winners as a process. This resulted from Guardiola's decision to change the usual attacking set-up of the team and conceding through basic mistakes from player's perspective. City's dream of winning the Champions league is stagnated for another season, with them now being eliminated from this period of the competition in last three years. So, we take a sharp look at the areas that led to City's downfall in this match.
Guardiola's uncharacteristic approach to protect the backline
It is no denying the fact that Manchester City had a lot of trouble in their back-line throughout the season. They failed to live up to their hype in crucial games due to injuries and having no ideal replacement for the position. However, even with a fully fit squad they faced criticism for choking in big games. Guardiola's overthinking approaches also took a big toll on them. For the fixture on Saturday night, the Spaniard went for a three man defense with Aymeric Laporte, youngster Eric Garcia and veteran Fernandinho playing on the right for the first time. But that actually fended his capability of playing in the role of a defensive midfielder.
Having Rodri in the position didn't provided sufficient shielding required and with Lyon going for two forwards upfront, it didn't helped either. Also, City going for a high-line ultimately pinned them back as Lyon took advantage. Marcelo played a long ball from deeper region to Toko Ekambi who timed his run perfectly and even though his effort was blocked by Eric Garcia, Maxim Cornet quickly followed up and stroke past Ederson, the goalkeeper out of position.
Houssem Aouar did a brilliant job to neutralize passes to Kevin De Bruyne and eventually keeping him out in the first-half. Also, Riyad Mahrez absence from the starting lineup allowed Cornet to resist the threat from Walker. The unfavorable system used by City allowed Lyon to hold possession rather than going defensive.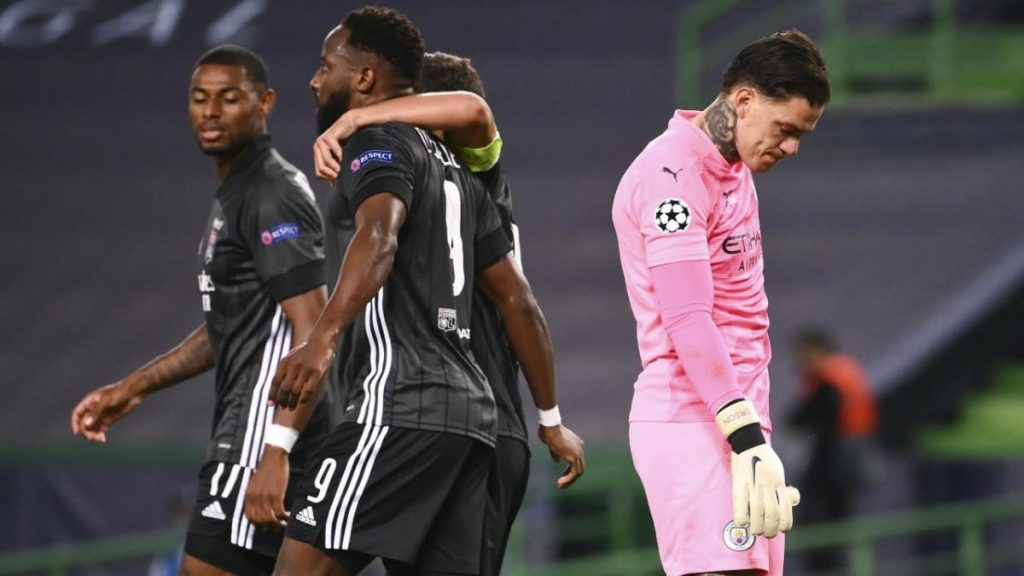 Star players committed disturbing mistakes in a major stage yet again
Whether it is Guardiola asking for a lot out of his players in this intense match-up or not having the mentality to show for, Manchester City cost themselves with errors again. The moment City got back into the game by allowing De Bruyne more on the ball in the second half, Laporte at the back played a needless that led Caqueret intercepting it which Aouar received and played Dembele through,beyond the highline, to restore the lead.
Sterling, of all people, missed a sitter next before the third came from the victorious side through a quick pacey counter from a City Corner. Ederson was in at fault again. This time he spilled a tame shot from Aouar with Dembele lurking to score from the rebound. Credit goes to Rudi Garcia to continuously urging his players to keep on the press.
Overall, City failed to clinch a much easier opportunity to open their path to reach the semifinal stage of the Champions league. Guardiola is still hunting for this silverware since 2011. The last time he won it with Barcelona with his struggle in this phase putting him down.
Also Read: https://firstsportz.com/man-city-1-3-lyon-lyon-shocked-all-the-critics/