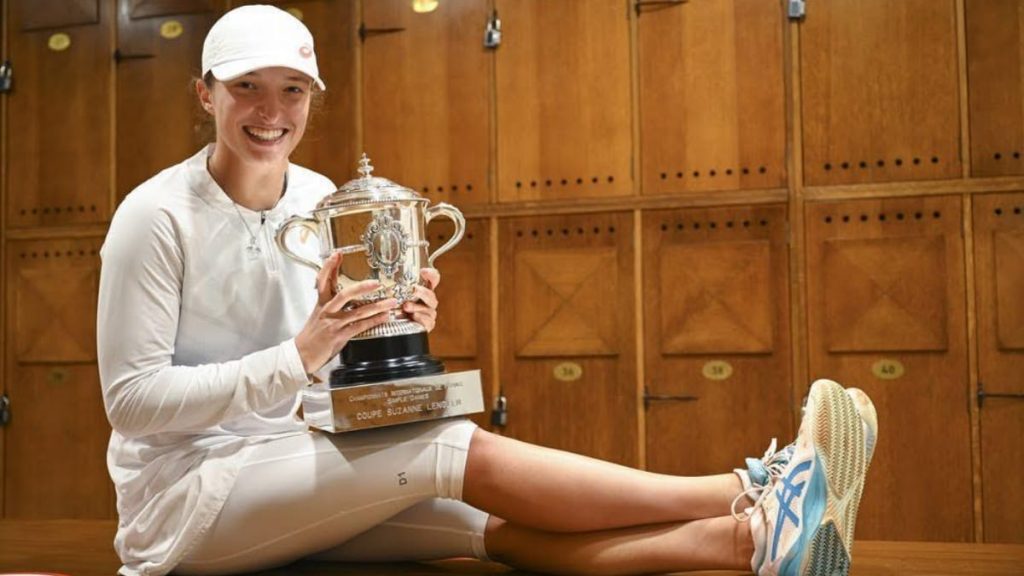 19-year-old Iga Świątek became the first Polish player to ever win a Grand Slam title. She won the French Open 2020 without having dropped a single set in the entirety of the tournament.
Świątek shattered and created many records with her historic win. The teenager seems to carry a person both on the court, and off of it, which can truly inspire others to do the same. She has recently been vocal about mental health and how she tackled some tough blows that she was dealt with.
Her journey leading upto a dream run in Paris wasn't as smooth as one would hope for looking upon the results she has recently reaped. The Pole was ousted in the U.S Open 2020 in the 3rd round 6-4, 6-2 by Victoria Azarenka.
The steep hill Iga Świątek had to climb ahead of French Open 2020 appearance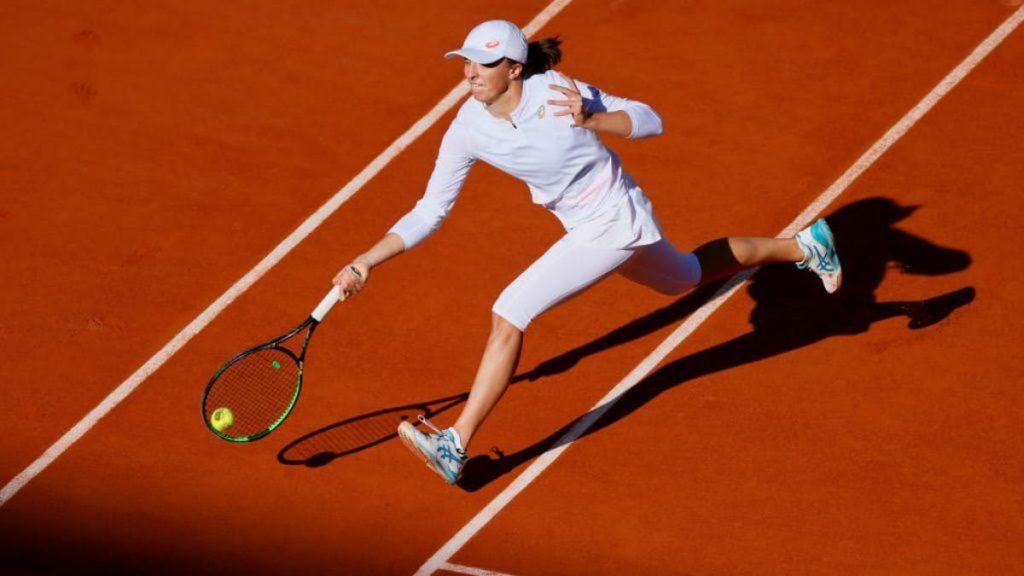 The youngster had felt a lot of pressure to perform well in New York, citing the absence of many top-ranked players. "It was really hard for me to comeback from this COVID break. I felt a lot of pressure and I was really stressed when I played in New York. I felt that when many players from the top are not going to be there, maybe there's an opportunity for me, so that was kind of stressful for me. But that was the first time I had such high expectations in my career so it wasn't easy," Iga said.
Following her U.S Open loss, she spent time training with her coach Piotr Sierzputowski and sports psychologist Daria Abramowicz. She succeeded in tackling her demons and getting the stress and pressure that she felt under control.
On having worked with Abramowicz, Świątek said, "She just made me smarter. I know more about sports and I know more about psychology. I can understand my own feelings and I can say them out loud."
Related: French Open 2020: This teen's forehand speed is faster than that of Rafael Nadal
"Didn't really care if I would lose or win" Świątek on how she tackled Grand Slam final stress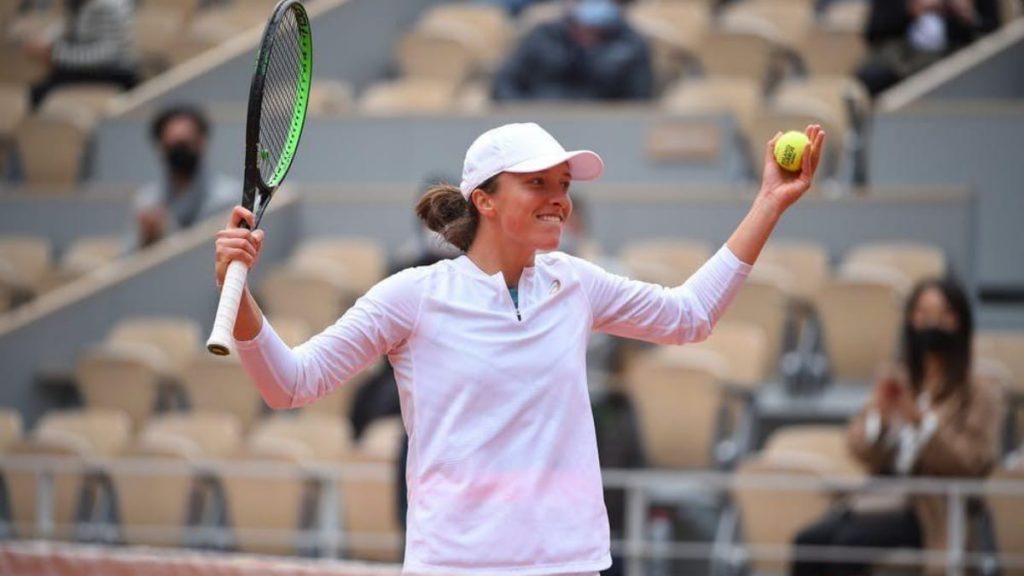 In her Roland Garros Press Conference, Świątek said, "Everybody is stressed when they're playing Grand Slam finals. I just knew that Sofia may also be stressed, that she's not a machine. I was aware that we can both struggle. And we're probably not going to play our best tennis because it's hard with so much pressure."
Having worked on tackling this very pressure, Świątek reflects on and makes it abundantly clear on how a clear headspace can be a great tool in one's box.
She continued, "I just did everything I've done in the previous rounds. Focused on technique and tactics. Tried to get rid of expectations, just play one ball after another. Didn't really care if I'm going to lose or win."
"I knew it's going to be tough in the final. Didn't want to stress a lot about it. So I just told myself that I don't care and I tried to believe in that. I think at the end I really just enjoyed the moment. It's not that I don't care if I'm going to win or lose, I'm just not thinking about it all the time. I'm focusing on the things I do right now because winning is just an effect of my work that I'm doing every minute," concluded the Grand Slam Champion.
"Mental toughness is the most important thing," says Świątek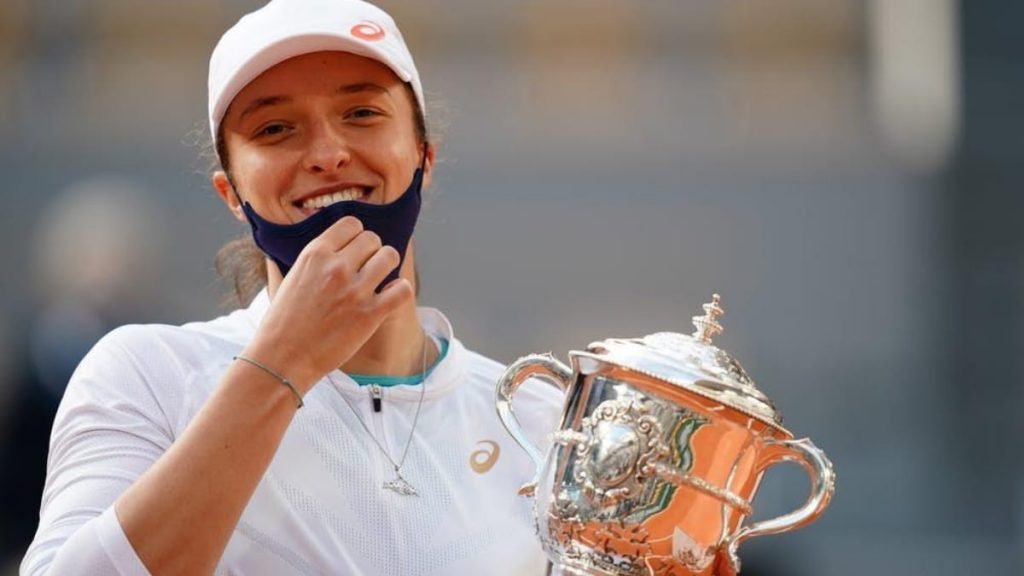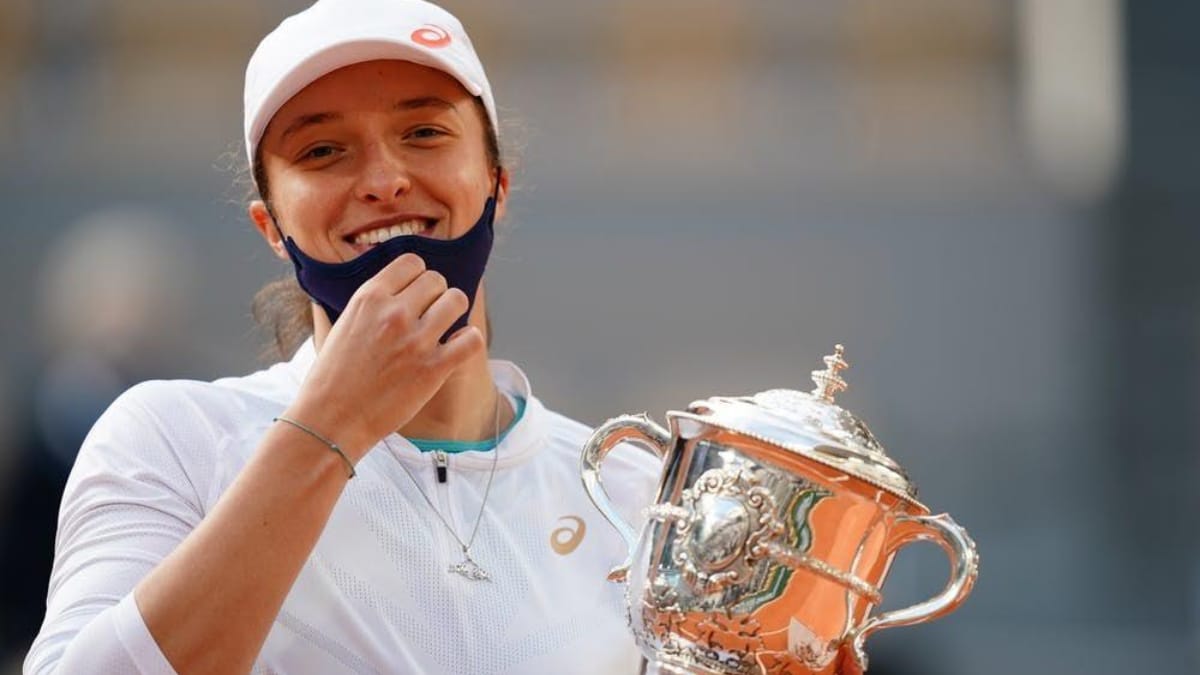 Reflecting on her own feelings, Świątek seemed to truly recognise the root of the problems that players are dealing with, especially women.
"I think the biggest change for me is going to be consistent. I think this is what women's tennis is struggling with. That's why we have so many new Grand Slam winners. Because we are not consistent as Rafa, Roger and Novak," she stated.
Whilst making a very keen observation, Świątek said, "I can see the difference when I'm mentally prepared and I'm ready to handle the stress, the pressure. I can see the difference where I can't. That's why I'm sometimes losing in round 1 and sometimes I can win a tournament."
"I just believe that mental toughness is the most important thing in tennis right now because everybody can play on the highest level. But the ones that are tough and that can handle the pressure are the biggest ones," she concluded.
Also Read: "Rafael Nadal is my biggest rival," says Novak Djokovic ahead of Roland Garros finals clash