The wrestlers' protest at Jantar Mantar in New Delhi continues, now a meaningless exercise. What began as a movement against the "debauch" President of the Wrestling Federation of India, Brij Bhushan Sharan Singh, has now become a political vendetta.
It is sad that India's high-profile wrestlers, all champions, Bajrang Punia, Sakshi Malik, and vocal Vinesh Phogat have crossed all limits now. The more they speak these days, the more venom they spew. What began as a fight against alleged "sexual harassment" by the WFI officials is now a well-orchestrated political propaganda of which the Congress is a lead actor.
What these grapplers wanted, they have always got. They began their careers from modest backgrounds in Haryana. Today, they are in high-profile zone, enjoy a celebrity status, travel in gas-guzzling SUVs. They have the best mobile phones, a brilliant PR network that flashes their social media posts with amazing precision and speed. Twitter, Insta, reels, it's all there.
How much to believe? Well, it looked like an honest fight against "corruption and lack of governance" with wrestlers being harassed and so on. One must realize, these wrestlers are now holding a whole generation of young grapplers to ransom. The whole damn thing is politicized. There are hangers-on at the protest site who have nothing to do with the sport.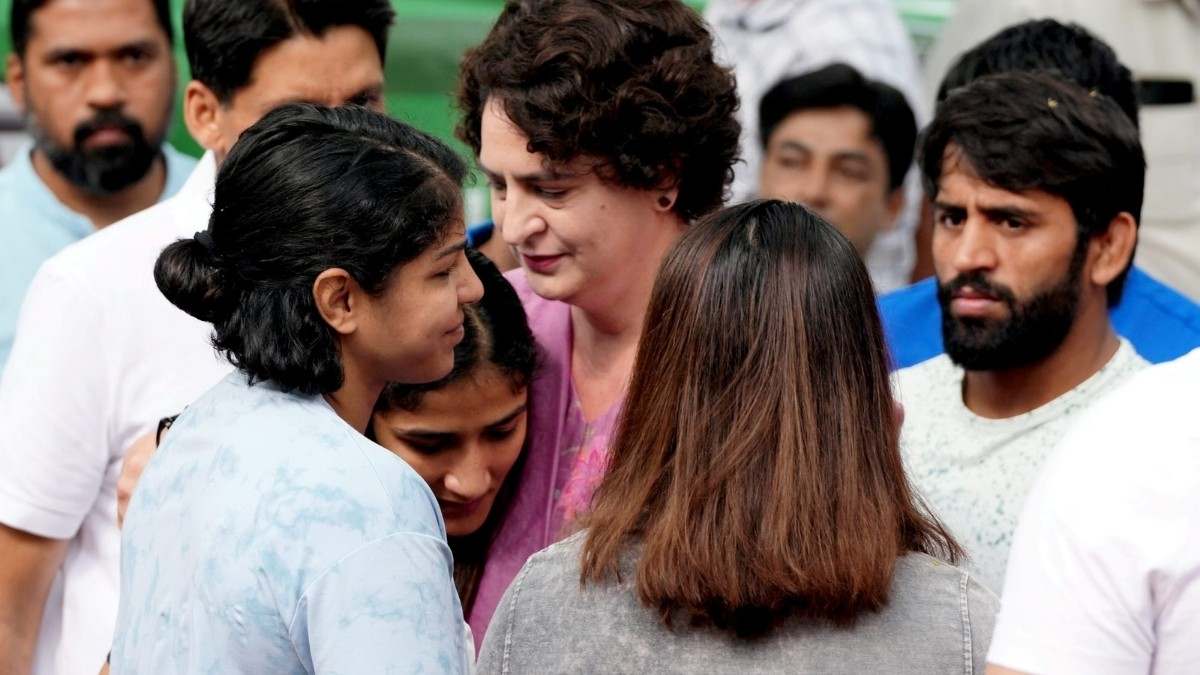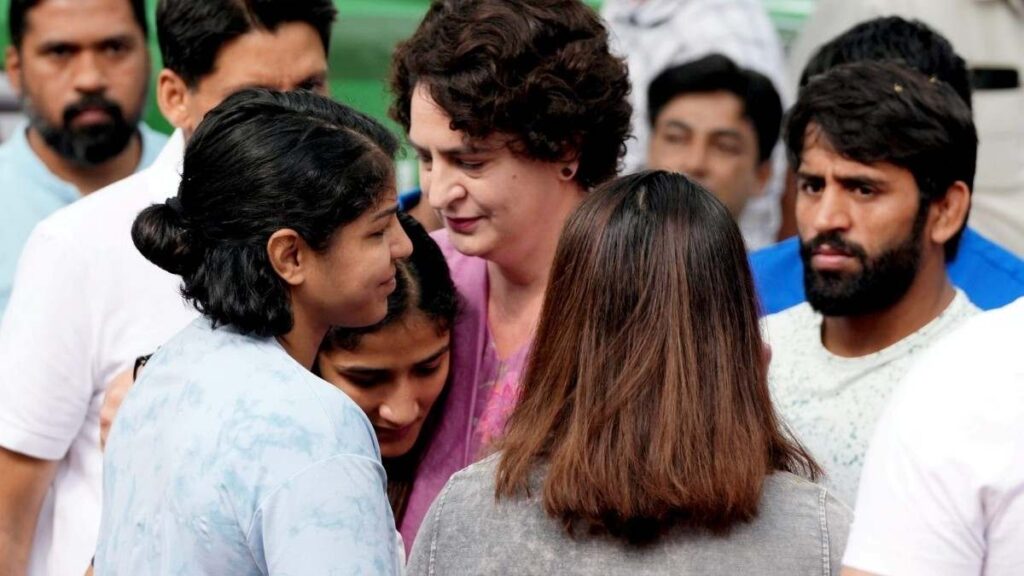 The who is who have visited the picnic spot at Jantar Mantar. It includes Priyanka Gandhi Vadra of Congress fame, Delhi Chief Minister Arvind Kejriwal, himself now under the radar of investigating agencies, Navjot Sidhu, the Congressman now out of jail recently. Ok, these politicians came to "support" their "behen and bhai" — brother and sister.
Once the FIR was filed by the Delhi Police at a police station in the heart of the Capital of India, the protesting wrestlers should have packed up. No, their demands are growing. From 'sack Brij Bhushan' to 'arrest Brij Bhushan', the narrative is changing. How and why, the wrestlers know best. They are being instigated and the presence of Rakesh Tikait of Bharatiya Kisan Union is a giveaway that the agenda has been hijacked.
Bajrang is a champion but do not forget he was there at the farmers' protest site in the Singhu border outside the Delhi city limits in 2022. That damn protest was smashed because it had less to do with farmers and more to do with funding from the wrong guys in Canada. Bajrang has been anti-BJP, anti-Prime Minister. The latest, they are abusing Indian Olympic Association President PT Usha. This is horrible.
These wrestlers owe everything to the government of India. Training, sparring, exposure tours, coaching, diet, supplements, everything is funded by the Government of India, which is taxpayers' money. A person like Tikait has nothing to do with the sport other than political wrestling.
Explore: WATCH: Gautam Gambhir jumps in between Virat Kohli and Kyle Mayers' conversation to make things worse
Indian sport unnecessarily maligned due to vested interest of few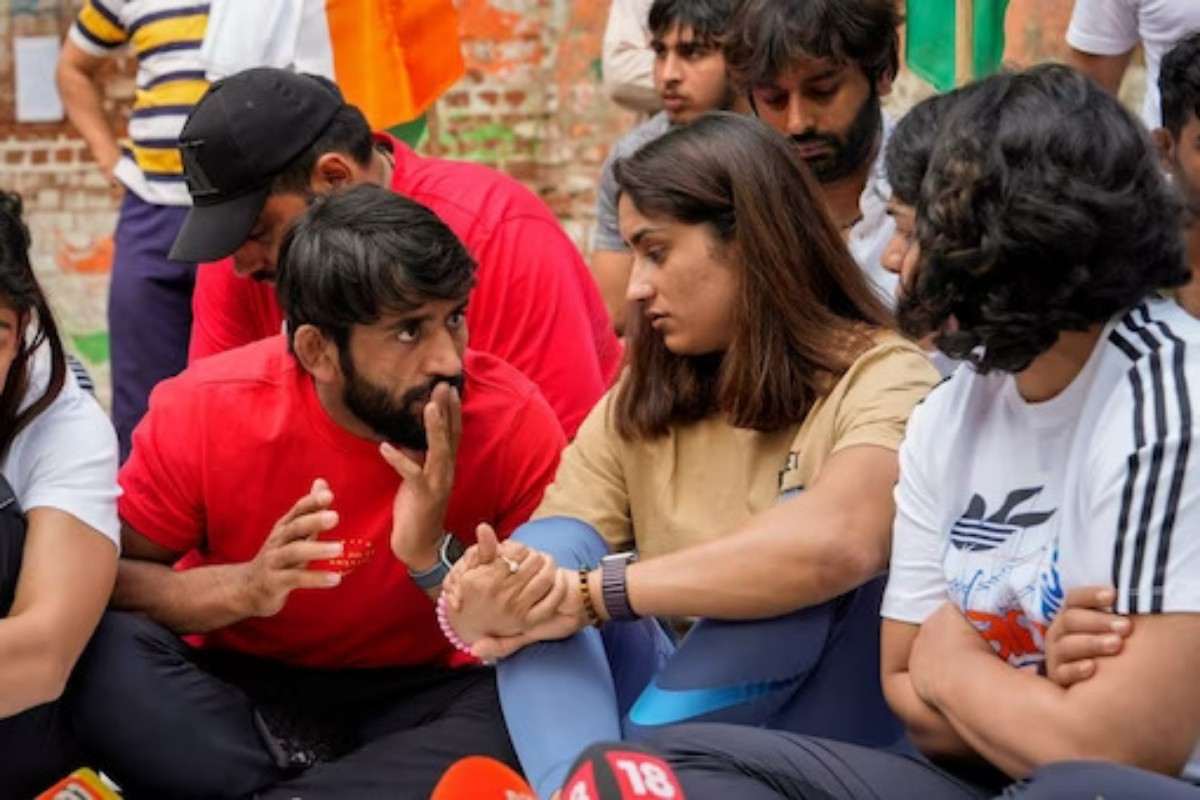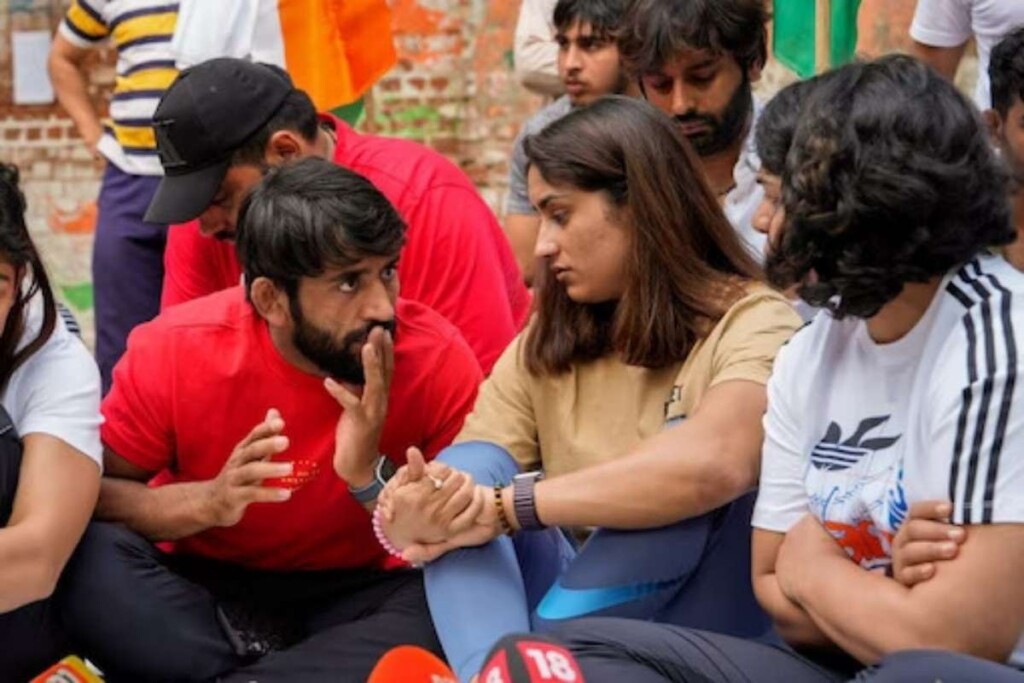 The FIR cases now are being dealt with by the Delhi Police, and they are the best in the job. There is plenty at stake. Brij Bhushan Sharan Singh will be probed, no doubting that. But then, he has also started speaking and giving interviews. It means this is now a free-for-all. Does Indian sport need this dirt in the year of the Asian Games in Hangzhou this September? In 14 months, the Paris Olympics will be held.
Is it not right for the Indian wrestlers to return to training? No, they are not bothered, as they know their shelf life is over. They achieved what they wanted, medals, glory, cash awards, and national awards. They are like Oliver Twist, now greedy for more. As they are no longer training and not in national camps, they should be ejected from the TOPS (Target Olympic Podium Scheme) of the Ministry of Youth Affairs and Sport and the Sports Authority of India.
Let camps begin for the next generation of wrestlers. We need new champions, not these spent forces who are past their prime. They are now behaving like politicians. Their language is now not that of an athlete, there are political overtones. Bajrang, Sakshi, and Vinesh can continue protest. In a few days, nobody will care.
Why ruin the next generation? Kids are starved minus national camps in Sonipat, Haryana, and Lucknow. Can three wrestlers hold Indian wrestling to ransom? No way.
Can they protest at the Jantar Mantar site that till Brij Bhushan is arrested, they will not budge? No way cops will probe thoroughly. A lot is to be done. Now it's no longer about protest, dharna, glib talk, pure vitriol, and gaining public sympathy. These wrestlers are firing at all, Prime Minister Narendra Modi and PT Usha included.
Got the drift?
In case you missed: