WWE Champion Brock Lesnar recently appeared at the New York Post for an interview ahead of his title defence on Saturday at WWE's Road to Wrestlemania scheduled at Madison Square Garden. Lesnar spoke about the likes of him making a UFC comeback. Here's what the Beast said:
Brock Lesnar on UFC Comeback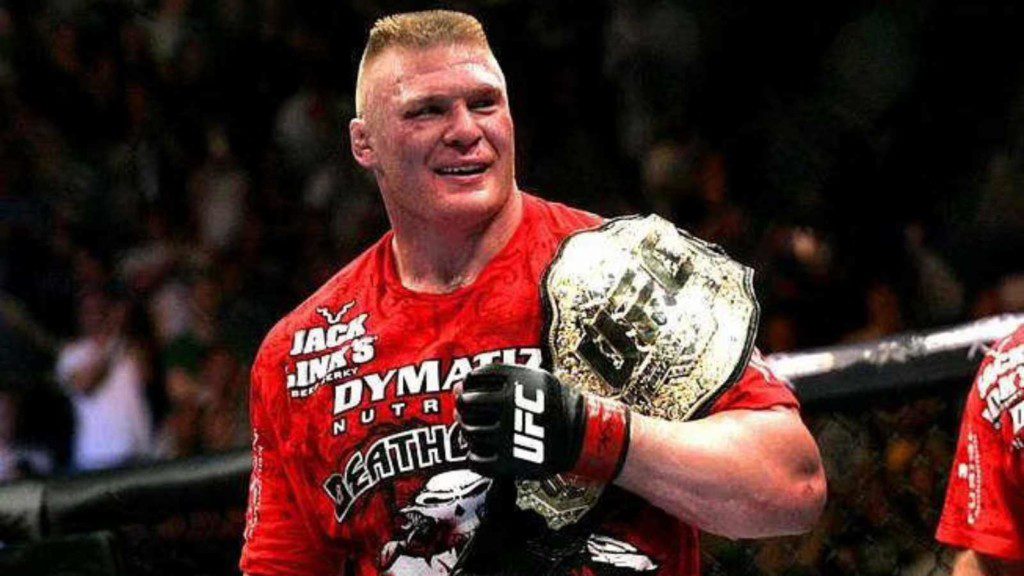 Brock Lesnar is one of the most famous UFC fighters of all time. He was a huge draw and a huge success in every aspect of the business. Lesnar is a former UFC Heavyweight Champion with a 5-3-1 record in mixed martial arts. He won the belt after defeating great boxer, Randy Couture. Lesnar's MMA career began in 2007 with a swift win over Min Soo Kim in a K-1 event, which led to a contract with the UFC. His debut match in the Octagon ended in a loss after he was submitted to a kneebar by Frank Mir. He defeated Couture for the title in the fight after his first UFC victory.
Many people believe the UFC chose Lesnar because of his fame over other qualified competitors. Nevertheless, in his two championship defences against Frank Mir and Shane Carwin, he proved to be a worthy champion. The current WWE Champion lost his UFC championship to Cain Velasquez, and following another defeat, this time to Alistair Overeem, he transitioned to the squared circle.
Brock Lesnar has reportedly "closed the door" on a prospective comeback to Mixed Martial Arts, effectively ending all discussion about his fate in the discipline. The 44-year-old stated that he is "too old" for the sport of mixed martial arts. He further went on to say:
"That's (MMA) a young man's sport, and that door is closed. I'm Brock Lesnar, the WWE Superstar."
New York Post then took it to Twitter to officially announce Lesnar's statement about his future in MMA.
Current WWE Champion Brock Lesnar is all set to compete in the biggest Wrestlemania match of all-time against the Universal Champion Roman Reigns in a champion vs champion title unification match on the main event of Wrestlemania Sunday.
Also Read: "20 years, full circle" WWE Champion Brock Lesnar considered himself retired after Wrestlemania 36