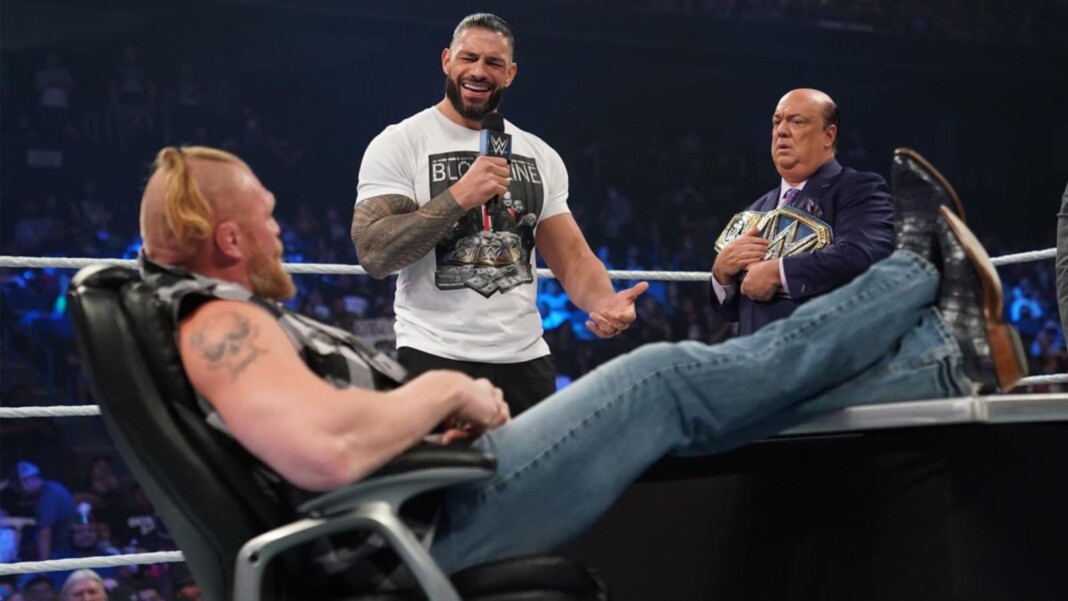 WWE Crown Jewel is just a couple of sleeps away and it is going to feature one of the biggest matches of the year. Roman Reigns will be putting his Universal Championship on the line against Brock Lesnar. The match was announced two months in advance and will, undoubtedly, be the main-event of the night.
Brock Lesnar made a surprise return at WWE Summerslam and immediately made it clear that he was coming after the Tribal Chief. Roman Reigns, who was celebrating his massive win over Cena at the "Biggest Party of the Summer", was immediately put on notice by the Beast Incarnate. The last time these two Superstars had collided – Reigns was the face, while Lesnar was the heel, but this time the roles have reversed.
What makes this feud more interesting is the presence of Paul Heyman. He is currently the special counsel to the tribal chief, but he was also the advocate to Brock Lesnar. Since Lesnar has returned, WWE has been teasing a secret alliance between Heyman and Lesnar. In fact, Reigns has been doubting Heyman's loyalty too.
It is quite likely that Heyman will have an important role to play in the outcome of this match. In fact, we might see that Heyman double crosses Lesnar and ensures that the Universal Championship match ends in favor of Roman Reigns.
Paul Heyman teased an alliance with Lesnar ahead of WWE Crown Jewel 2021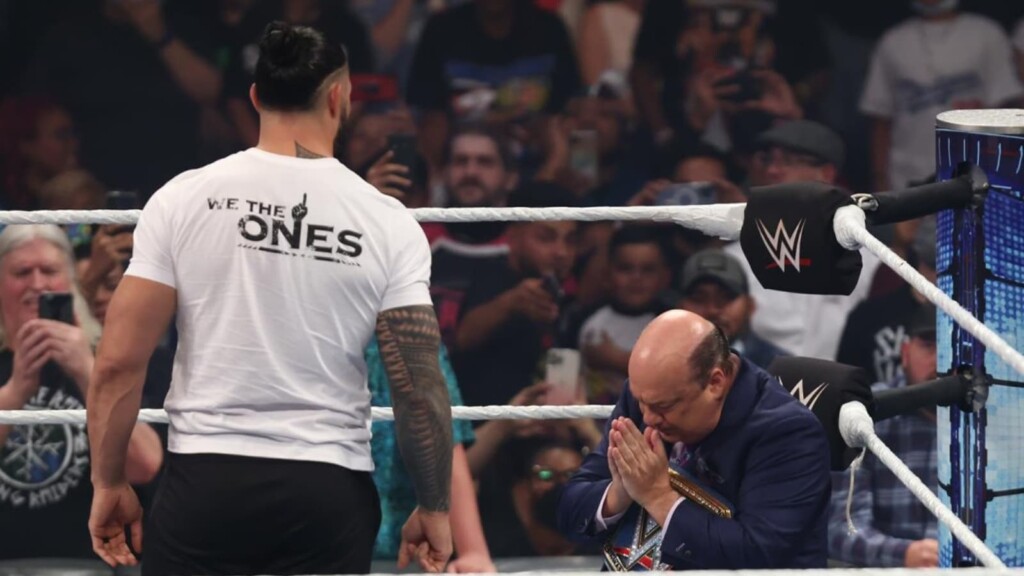 On the latest episode of WWE Supersized Smackdown, we witnessed a contract signing segment between Lesnar and Reigns. Paul Heyman read the contract on behalf of Reigns and directed him to sign on the dotted lines. But Brock Lesnar signed the contract without even going through it.
The Universal Champion brought this up and started mocking his opponent. But his laughter was cut short when Lesnar informed him that he had already read the contract with his "advocate Paul Heyman". This makes things really interesting and is easily the match that the fans are looking forward to the most at WWE Crown Jewel 2021.
Also Read: WWE Crown Jewel 2021: Sonya Deville could influence the Queen's Crown tournament result