Brock Lesnar has been on a dream for the entire of 2022. But last year wasn't as dynamic for him. He made his much-awaited return to WWE at Summerslam 2021 and kicked off a feud against the Universal Champion Roman Reigns. But he ended up losing his only match of the year at Crown Jewel.
If this wasn't enough, the Beast Incarnate was even suspended from the company for several weeks. But he went on to win the WWE Championship at Day 1. While he did lose the title at Royal Rumble to Bobby Lashley but he managed to win it back at the latest PPV, Elimination Chamber. He now gears up to face Roman Reigns at Wrestlemania 38.
There is no doubt that Brock Lesnar is one of the biggest Superstars on the WWE roster currently. He has been a dominant Champion and there are only very few Superstars on the roster who can boast of a win over the WWE Champion. In fact. pinning the Beast Incarnate is an achievement in itself!
One such Superstar on the current roster who is a proud "Beast Slayer" is none other than the 'Scottish Warrior" Drew McIntyre. He had pinned Brock Lesnar at Wrestlemania 36 to win his first WWE Championship. In a recent WWE Digital Exclusive interview, McIntyre reminded everyone that he too has slain the beast.
"I am not made like other people; I have slain Beasts at WrestleMania, I have won Royal Rumble, I came back from an injury when the doctor told me I couldn't make it to Royal Rumble or I couldn't be at the show or at WrestleMania, but here I am," mentioned McIntyre.
Brock Lesnar is booked for a massive Wrestlemania match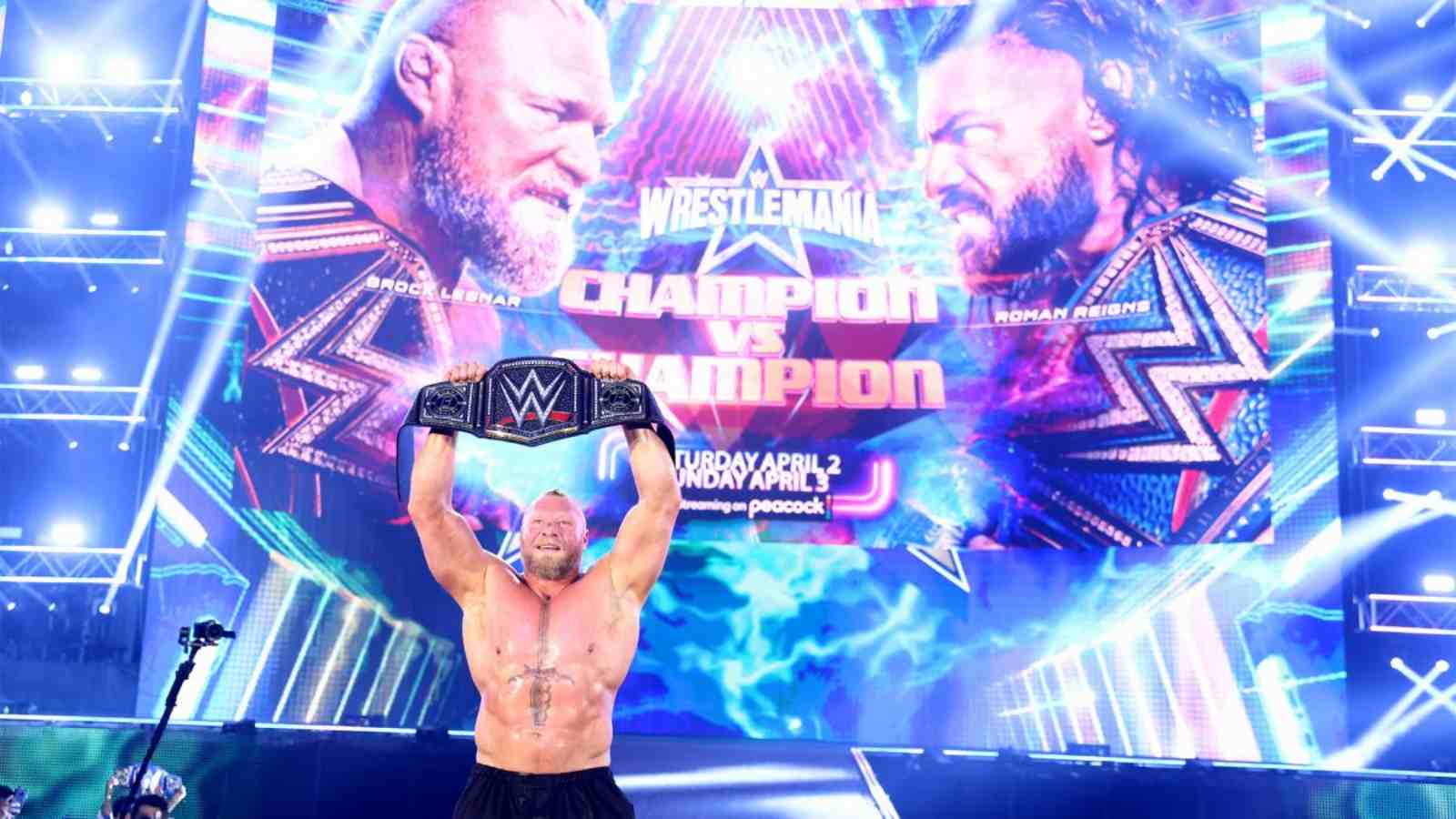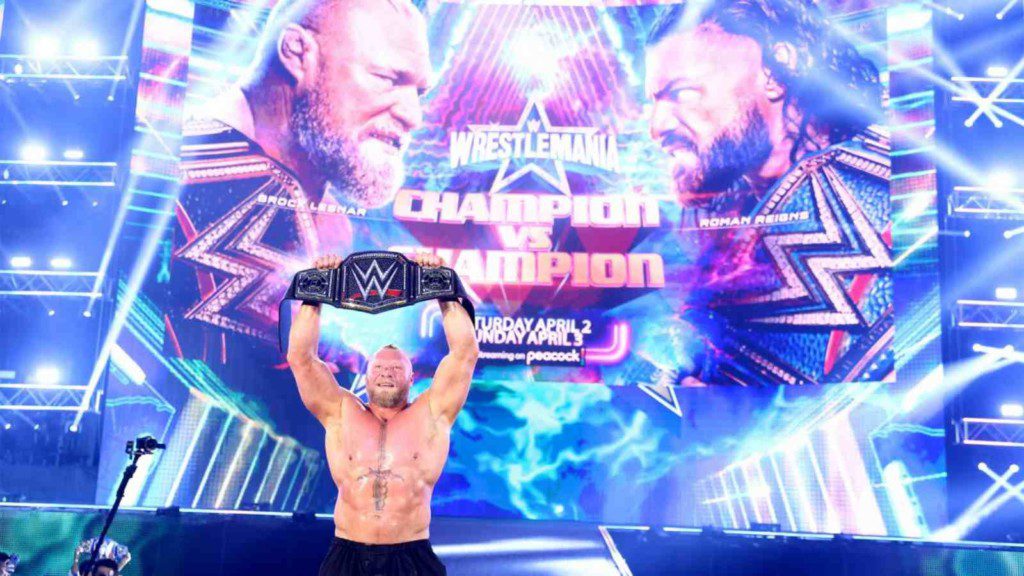 The Beast Incarnate pinned 4 Superstars inside the Elimination Chamber to recapture the WWE Championship. With this win, Lesnar has ensured that the Wrestlemania 38 main event will be a Champion vs Champion match. WWE Champion Brock Lesnar will take on Universal Champion Roman Reigns.
On the other hand, Drew McIntyre might feature on a mid-card matches – with both the titles already booked. From the looks of it, McIntyre could be taking on Happy Corbin at the Showcase of Immortals. Considering the potential of both the Superstars – it could well be one of the best matches of the night.
Also Read: "Incredible feat achieved": WWE Champion Brock Lesnar joins elite list of Superstars