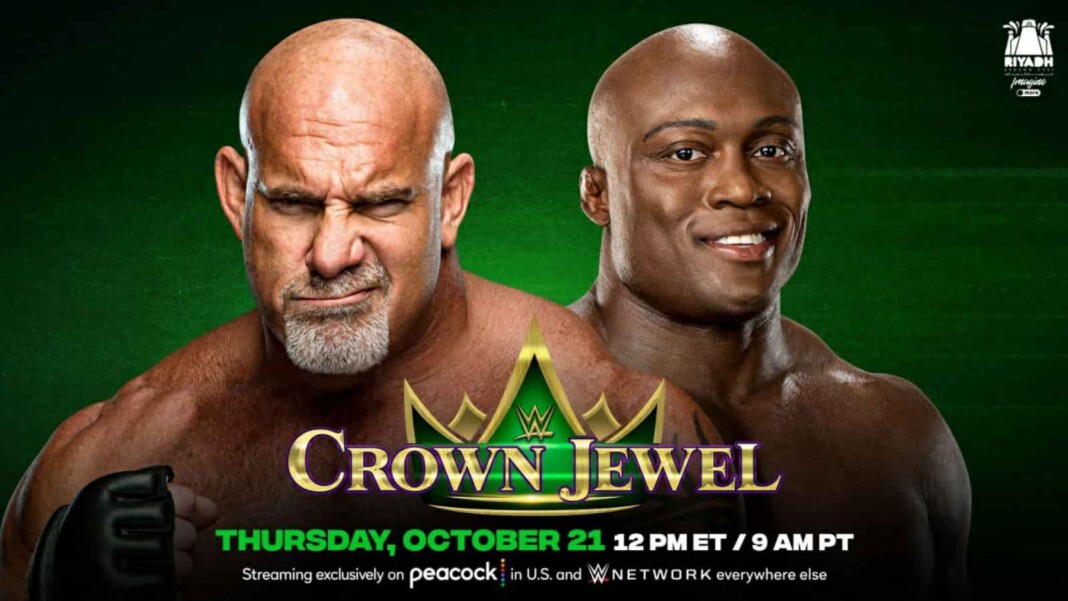 Crown Jewel 2021 will feature WWE Hall of Famer Goldberg face the Almighty Bobby Lashley in a Summerslam rematch. But this time, there will be a lot of things different from their previous encounter. The last time these two titans met, Bobby Lashley's WWE Championship was on the line, but this time, both the men have kept their pride on the line in a No Holds Barred match.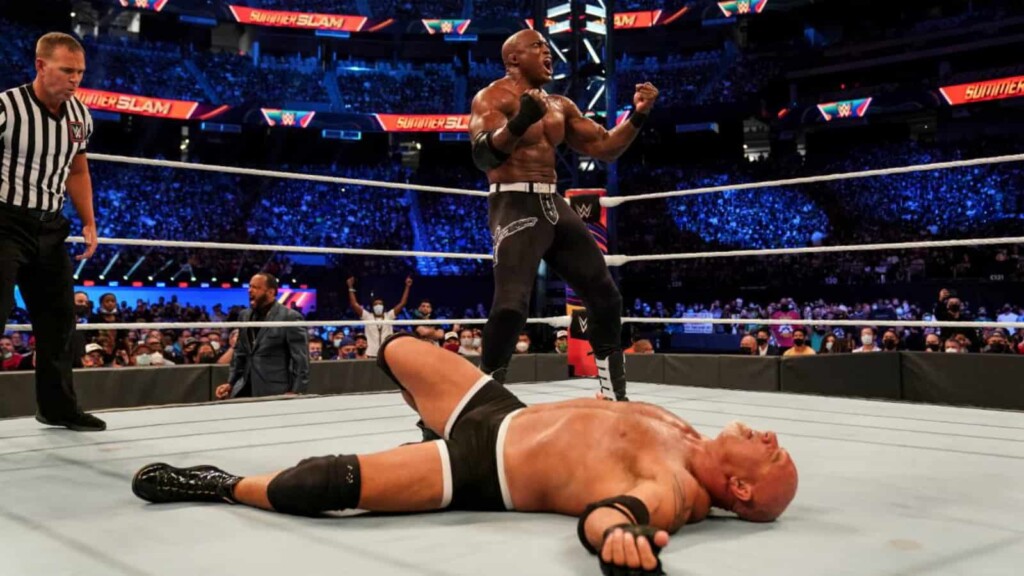 The two Superstars had collided at WWE Summerslam for the WWE Championship. Lashley ended up retaining the title after Goldberg's knee gave in and he couldn't continue with the match. But the All Mighty Lashley continued to attack Goldberg. This led Gldberg's son Gage to jump in and attack Lashley. Predictably, Lashley held Gage in a sleeper hold, making this feud really personal.
While Goldberg was on his was on his way to recovery, he mentioned that he will be coming after Lashley – not only to defeat him but to destroy him. On a recent episode of Raw, Lashley agreed to Goldberg's challenge one condition – their match would have a No Holds Barred stipulation. Goldberg accepted the condition and proudly mentioned that this stipulation gave him "the license to kill" at WWE Crown Jewel 2021.
Who will end up victorious in the No Holds Barred match at Crown Jewel 2021?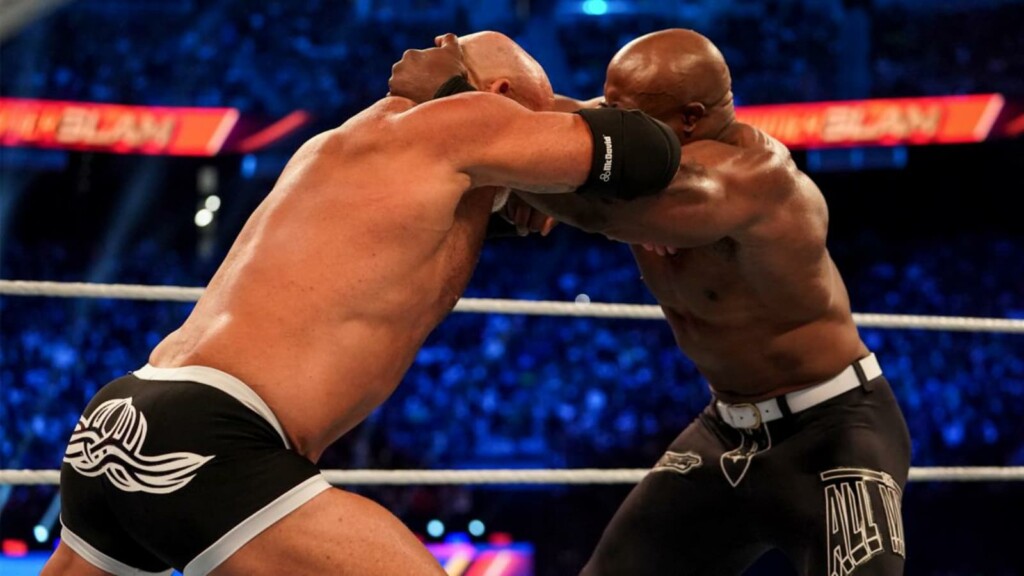 Goldberg has made regular appearances on the WWE shows in Saudi Arabia. The first of these outings was a disastrous affair for him. He faced The Undertaker for the first time ever but he suffered a concussion few minutes into the match and eventually ended up losing the match. The next match he appeared for in Saudi Arabia turned out to be quite controversial. He defeated The Fiend to become the Universal Champion.
On the other hand, Bobby Lashley has not won any match at the Crown Jewel pay-per-view. His first performance at the event was in the WWE World Cup Quarterfinals where he lost to the Kingslayer Seth Rollins. The second time Lashley appeared at Crown Jewel was as a member of Team Flair who lost a 5-Man Tag Team match to Team Hogan. This year's pay-per-view will likely not be in Lashley's favor as well. Goldberg is the favorite to win the No Holds Barred match at Crown Jewel 2021.
Prediction: Goldberg def Bobby Lashley