Dwayne Johnson has been one of the biggest stars in the whole world for a very long time now. The former WWE Champion has earned a lot of fame with his tremendous acting skills and his stupendous mic skills. The megastar has featured in numerous blockbuster and record breaking movies and has been one of the most successful actors in the Hollywood industry.
But the megastar doesn't seem to be a perfect workout partner for one his best friends, Hollywood actor Kevin Hart. That's what the world-famous actor said during an interview on the Ellen DeGeneres Show. Hart revealed why he didn't want to workout with his friend, Dwayne Johnson, and Hollywood actor, Mark Wahlberg. Here's what he said:
"What I found is that when I get to work with people that are really dedicated to the gym, we don't work out, we don't even want to. I don't want to be in your space, I don't need you in mine. I love that you go at it, but we're on two different wavelengths of time and schedule. Although Mark's an early riser… But we never mention it, and then he'll throw the occasional like, 'Hey Kev, maybe we should work out.' And I'm very honest, 'No, I don't want to.' Mark's like, 'We should get one in.' I was like, 'No we don't."
"I think our relationship is great, and I don't want you to go in there, and we try to impress each other and hurt ourselves.' He's lifting a certain weight then I try to do the same thing. Next thing you know, I throw my back out. I don't need to be around that. I like to be by myself and with my one trainer that I can yell back at from time to time. That's why I don't work out with Dwayne, either, I don't want to go in there and lift all that mess. Who wants to do all that stuff? … Do what you do, and I do what I do." – CinemaBlend
ALSO READ: "I don't want some girl whose entire fame is based on a s*x video"; When Ronda Rousey said she would beat the crap out of Kim Kardashian
Kevin Hart has been a part of numerous movies featuring Dwayne Johnson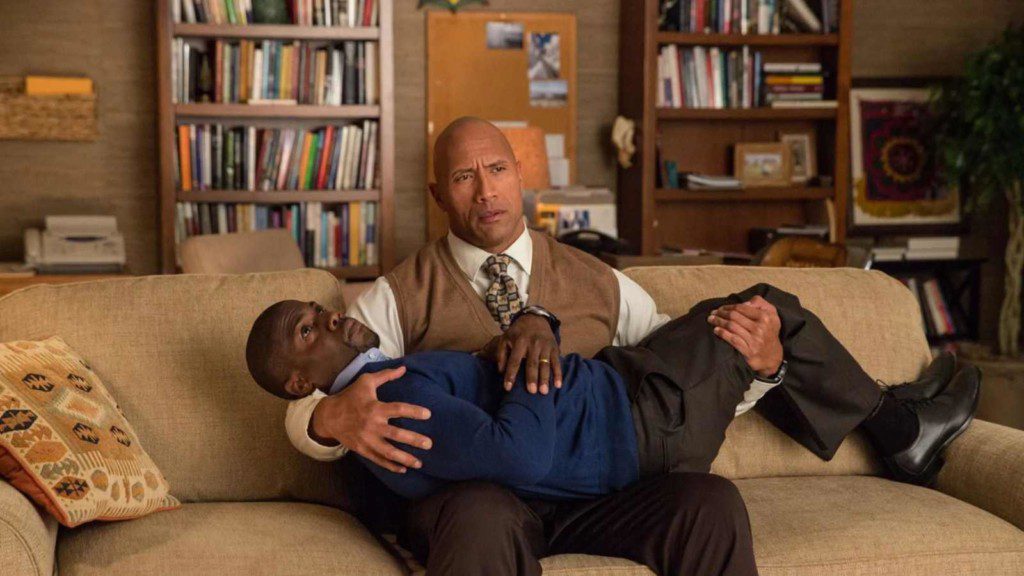 Kevin Hart and Dwayne Johnson are two of the best friends in the Hollywood industry and their on-screen chemistry is unmatchable. The two megastars have been together in numerous movies and have displayed how the duo is one of the best acting duos in the world currently.
The megastars were first seen together on the big screens in the movie Central Intelligence where the two men took down the enemies of the country and remembered their time in high school. The two were also a part of the comedy series Jumanji where people indulge into a video game to save a city full of sins.
ALSO READ: "I have not known the man to be racist," – When Dwayne Johnson got disappointed by Hulk Hogan's racist slurs in a leaked s*x tape for using the N- word
ALSO READ: "This girl can't act. Nor should she be able to, she's not a trained actor"- When Chael Sonnen went brutally honest about Ronda Rousey's hollywood career