Alexa Bliss is a professional wrestler who has gained significant popularity in the WWE. She has become a multi-time WWE Women's Champion. And has been one of the most prominent female wrestlers in the company. Alexa Bliss has also gained a significant following on social media, with over 5.5 million followers on Instagram and over 1.5 million followers on Twitter. Her popularity can also be seen through her merchandise sales. As her merchandise has consistently been among the top-selling items in the WWE Shop.
Recently, Twitter announced a new Twitter Blue policy. According to which, everyone has to pay for a subscription for blue-tick verification, regardless of their status and popularity. Meanwhile, the policy faced a massive backlash from celebrities all around the world, even people from the wrestling community.
Alexa Bliss was also one of the WWE superstars who lashed out at Twitter for such a policy. She raised the concern that scammers on the Internet could use her name on a verified account to scam her fans. The Goddess also held Twitter responsible in advance if any of her followers got scammed unknowingly.
Nevertheless, following so much backlash and criticism, most celebrities all over the world got their blue tick verification in a strange turn of events. Little Miss Bliss also reacted to getting her verified sign back through a tweet. Alexa candidly tweeted, "Oh … it's back… weird".
Furthermore, no official statement has been made as of now by Twitter or Elon Musk regarding any amendment to the Twitter Blue policy. Hence, fans will have to wait to find out what the possible reason for the sudden change is.
Related: How Alexa Bliss' dark persona has taken her away from Championship success in WWE?
Fans wish to see Alexa Bliss on WWE TV apart from Twitter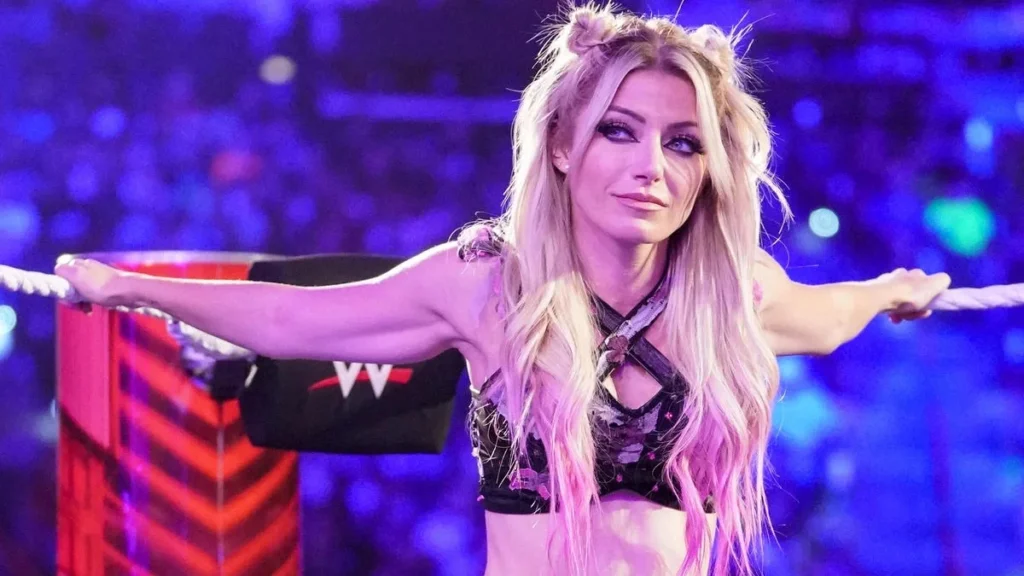 Alexa Bliss has been very active lately on her social media, especially on Twitter. However, fans are eagerly waiting for her WWE return, sooner rather than later. Alexa last appeared at the Royal Rumble PLE earlier this year. She competed against Bianca Belair for the Raw women's championship, which she failed to capture.
Following her loss, Uncle Howdy appeared on the big screen and it seemed Bliss will continue the storyline with Bray Wyatt. However, that didn't turn out to be the case as she disappeared completely from WWE TV after Rumble. As of now, The Goddess can make her return anytime soon, as she has denied the rumors of a hiatus as well.
In case you missed it: