This week's Monday Night Raw saw the return of WWE superstar Nia Jax, who interfered in the match between Rhea Ripley and Raquel Rodriguez. However, her unanticipated return met with criticism from the WWE Universe. Some fans even resorted to online trolling. As a result, former Women's Champion Asuka had to come to her rescue.
Recently, a fan on X commented under a post by Asuka in an attempt to tag Jax as an unsafe worker. The user wrote, "Look what she did to your friend Kairi," attaching pictures of a bruised Kairi Sane. The derisive post instantly drew the attention of the Empress of Tomorrow, forcing her to defend the 39-year-old superstar.
In Jax's defense, Asuka wrote that wrestling is an unpredictable profession and every wrestler steps into the ring privy to the possibility of injury. She further added that the former WWE superstar and her best friend Kairi Sane do not blame Jax for her concussion. "She is not stupid. But are you a victim?" Asuka concluded.
Nia Jax and Kairi Sane battled each other in the June 1 edition of RAW in 2020, where Sane's head was busted open during their match. Several fans and even some WWE wrestlers backstage blamed Jax for her recklessness. Over the years, the 39-year-old has infamously earned the reputation of being an unsafe and dangerous worker amongst the WWE Universe.
Related: Former Women's Champion Asuka pens a cryptic note amid allegations on Stardom for almost ending her career
Nia Jax hinted at her big WWE return in a latest interview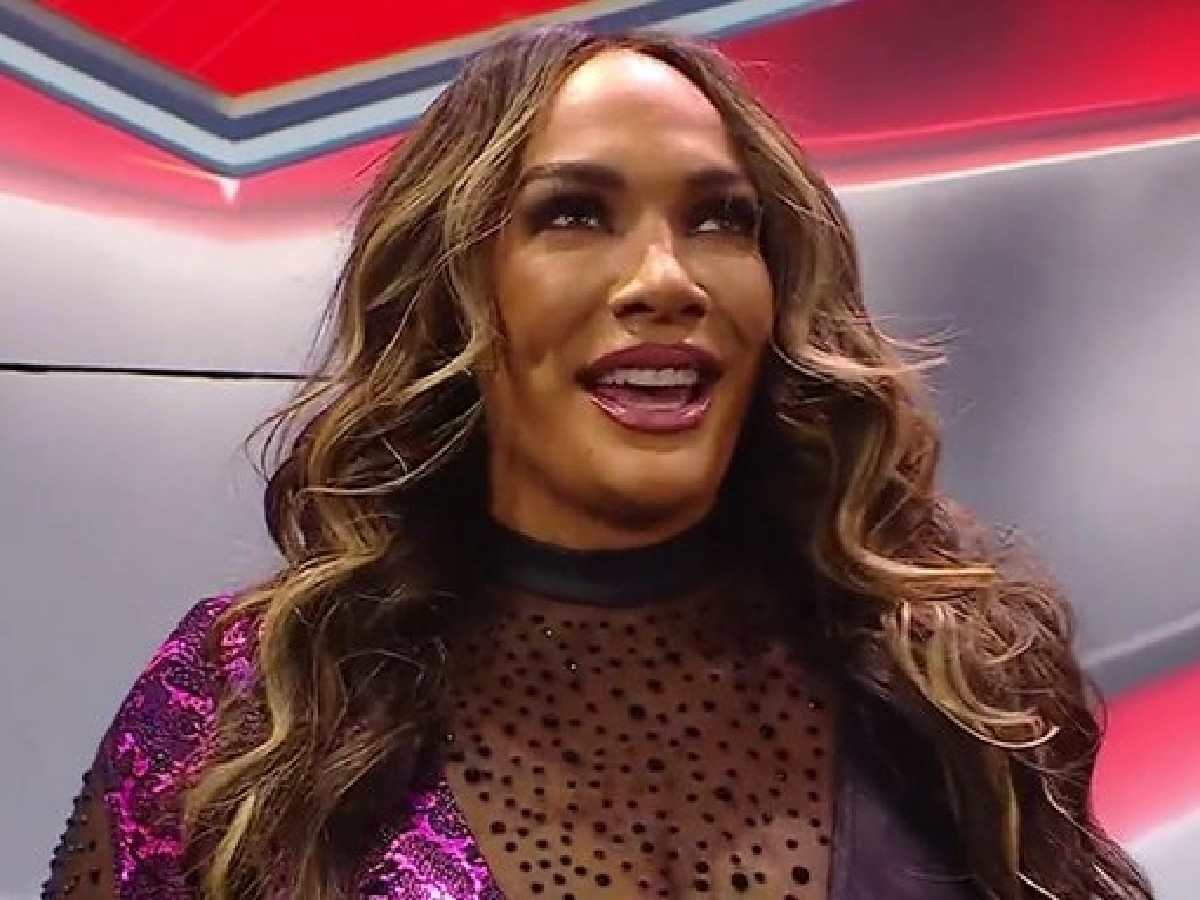 The Irresistible force Nia Jax is back in WWE. The closing moments of this week's Monday Night Raw witnessed the 39-year-old taking down both Raquel Rodriguez and Rhea Ripley, making a huge statement in the process.
In an exclusive interview with Sportskeeda last month, Jax was asked about her future in WWE. To which the former Women's Champion subtly replied that she has been training in D-Von Dudley's ring. Nia Jax added that she sometimes pays a visit to Natalya and TJ Wilson for the same.
When questioned about the possibility of fighting the current champion, Rhea Ripley, in the squared circle, the Irresistible Force spoke highly of The Eradicator. She added that Rhea can match up to any male wrestler in the ring. If Jax ever comes back, she may avenge the 26-year-old for busting her eye open in a match.
In case you missed: