Grammy-winning artist Bad Bunny is once again in the news. However, this time it is not for his WWE performance. Fans are talking about him lately because of his relationship with Kendall Jenner. The two have been dating for quite some time. It looks like they have decided to take the relationship to a new level.
The Puerto Rican became one of the best celebrity wrestlers in WWE, after an excellent performance at Backlash. Bunny wrestled his friend-turned-rival Damian Priest in a San Juan Street Fight in the night's semi-main event. Besides, the spectacular event took place in the home country of Bad Bunny, Puerto Rico.
According to recent reports from Entertainment Tonight, Bad Bunny and Kendall Jenner might be committing to their relationship. The report states, "He is not only spending more time with Kendall but with the rest of the family as well." The Kendall-Kardashian clan is one of the most famous families in America. All the members of the family are constantly in the news.
Compared to the other members of her family, Kendall prefers to keep her personal life private. She does not disclose her relationship status easily. However, her bond with Bad Bunny must be growing stronger, as he was also seen with Jenner's elder sister Kim at the Met Gala. The two shared a car, indicating that the family might have approved their relationship.
Before Bad Bunny, the 27-year-old dated a few basketball players like Devin Booker, Ben Simmons, and Blake Griffin. Kendall Jenner has also been in a relationship with Harry Styles. However, things appear to be different now as she is currently with Bad Bunny.
Related: "Hey, wait a minute" – WWE commentator weighs in on a potential match between Logan Paul and Bad Bunny
Bad Bunny's historic performance at WWE Backlash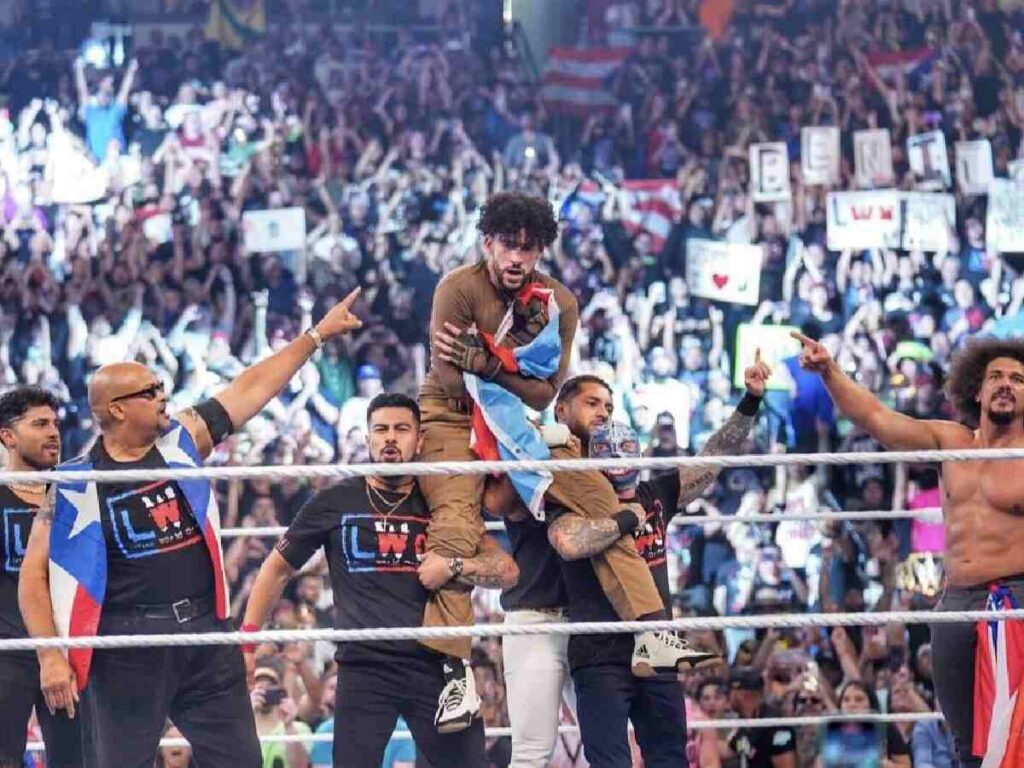 WWE recently went to Puerto Rico in May 2023 for their annual show, Backlash. Bad Bunny was initially scheduled to host the event since it was in his home country. But due to his rivalry with Damian Priest reaching a new level, Bunny challenged Priest to a fight. The two Puerto Ricans battled each other in a San Juan Street Fight match.
The 40-year-old had a backup in the form of Judgment Day. On the other hand, the LWO, Carlito, and Savio Vega came to the aid of their hero, Bad Bunny. Carlito and Savio received a massive reaction from the crowd as they appeared on WWE programming after years. The crowd reactions were a special highlight throughout the show.
Bunny had a spectacular match with the Judgment Day member at Backlash. The moves that he performed left fans and critics in awe. He has always impressed fans with his performances in the ring, showing his dedication and respect for the sport.
In case you missed it: