The popularity of SmackDown Women's Champion Rhea Ripley is reaching new heights every day. Despite playing a heel persona, the Eradicator is one of the fan favorites on the roster. The WWE Universe is finding new ways to talk about her. Rhea Ripley recently shared a tweet, leaving fans chuckling.
Rhea Ripley is currently enjoying her title reign as the SmackDown Women's Champion. She won the title at WrestleMania after defeating Charlotte Flair. Ripley became the number one contender for the title after winning the Women's Royal Rumble in January. She had an iron-woman performance, going from the number one participant to winning the match one hour later.
Rhea Ripley retweeted a video, where a fan shared a picture of Roman Reigns holding a paper in his hand. The paper was edited into a video of the Eradicator defeating Natalya at Night of Champions. Moreover, the fans captioned it, saying, "The Tribal Chief said acknowledge Rhea Ripley."
The 26-year-old shared the fan's video with two captions. The SmackDown Women's Champion had a successful defense at Night of Champions. She easily defeated Natalya in just 70 seconds in a squash match. Ripley did not even give her opponent a chance to attack as she hit a Riptide and scored a pinfall victory.
While Rhea Ripley is having fun online, Roman Reigns has a lot of trouble going on right now. Roman Reigns and Solo Sikoa took on Kevin Owens and Sami Zayn for the Tag Team Championship. At Night of Champions, after months of teasing, Jimmy Uso finally turned on his cousins, ending The Bloodline. This also caused the Tribal Chief to lose a match for the first time in a long time.
Related: "That was a straight-up squash"- Wrestling Twitter in disbelief as Rhea Ripley defeats Natalya on her birthday in 70 seconds at Night of Champions
Fans React to the hilarious video shared by Rhea Ripley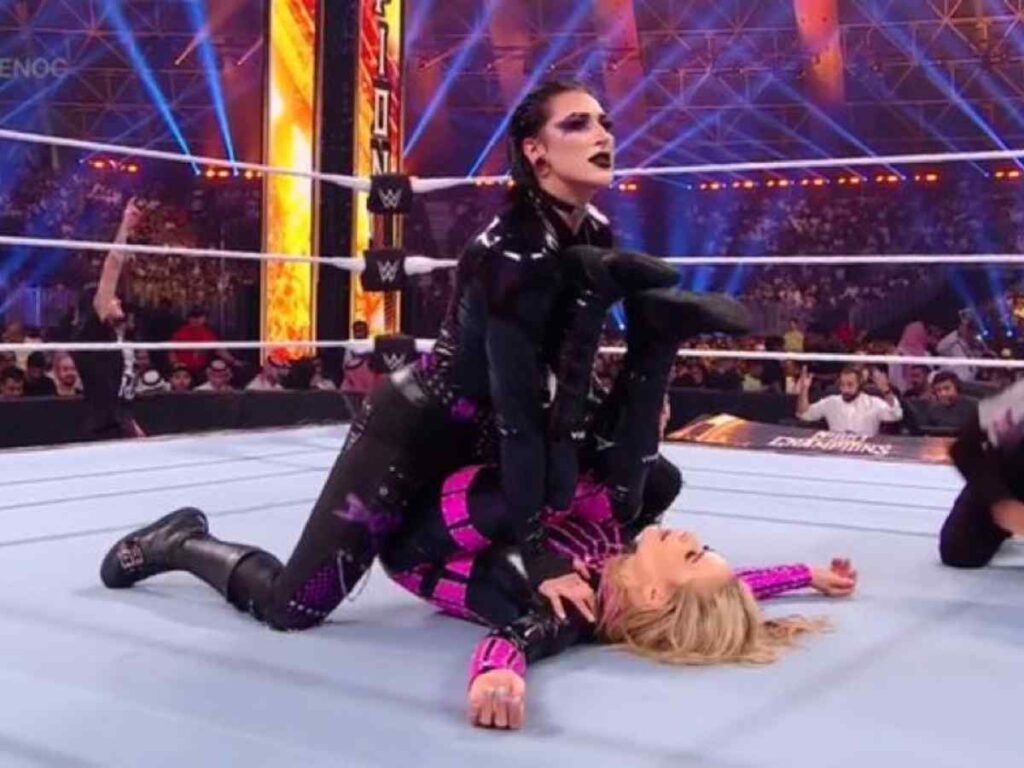 The WWE Universe was quick to react to the video and acknowledge the dominance of the 26-year-old Champion. Fans even said that Roman Reigns only managed to complete 1000 days as Universal Champion because he did not fight against Rhea Ripley. Others said that The Tribal Chief acknowledges Ripley as The Head of the Table.
Roman Reigns, is scheduled to appear on this week's SmackDown for the celebration of his 1000+ day title reign. Reigns, however, will not be happy following the events that occurred at Night of Champions. Fans will look forward to Friday Night as a new chapter in The Bloodline saga unfolds.
In case you missed it: