The Crown Jewel match between Bianca Belair and Bayley was an epic affair with high octane action involved in it. The two wrestlers gave their all, and the match was surely one of the best matches of their respective careers. Both wrestlers brought the best out of each other, and the match is also known for its creativity, with the usage of steel steps and a golf cart done right and in a unique way.
The only thing that some fans were disappointed about was Bayley's loss at the event, which some felt that she should have won as she had lost at every PLE match against Belair before.
Nevertheless, the match was one of the best Last Woman Standing matches in WWE history. Both wrestlers' emotions were evident during the battle, and Belair's tears of joy at the conclusion of the contest made plain just how much hard work she did for it. It made clear how crucial a victory in the match was to her.
Belair revealed in a recent interview with Comicbook Nation that being a part of Crown Jewel was the biggest moment of her life and that the reason she sobbed at the end of the match was because she never imagined she would one day succeed in Saudi Arabia. Belair described winning the match as "overwhelming."
"I actually had a moment after the match where I broke down because I never imagined my life doing this in Saudi Arabia. Being a part of change there and being in a Last Woman Standing match with Bayley, and it really was just overwhelming."
Also Read: "It's gonna be a show-stealer": Bianca Belair reveals her thoughts before going to any big match in WWE
Bianca Belair says that Bayley brings out the best in her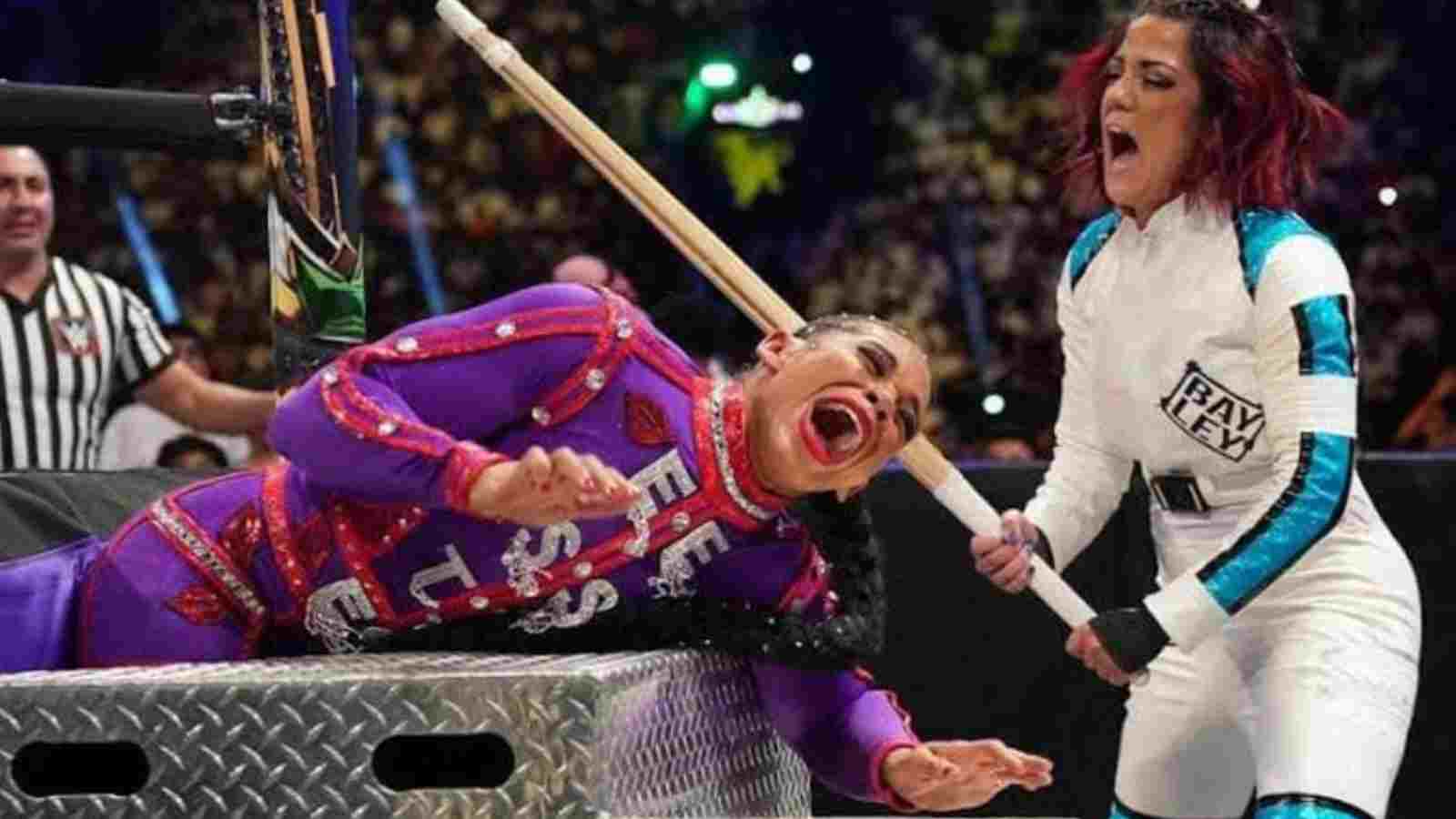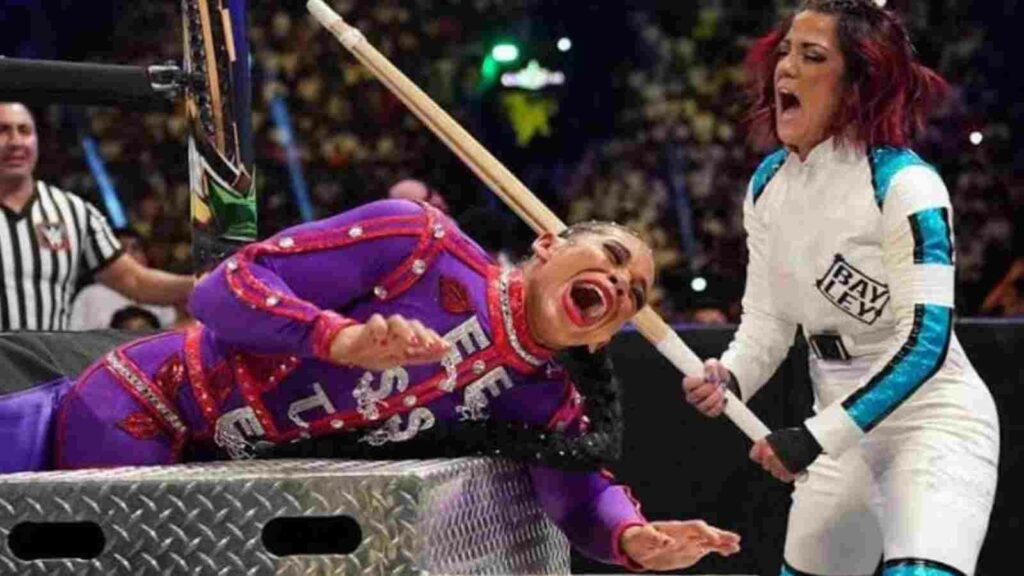 The rivalry between Bayley and Bianca Belair has been an intense one up until now. The Role Model, before her injury last year, was involved in a rivalry with Belair and was even slated for a match at the MITB 2021 PLE, but an ACL injury sidelined her. Bayley was longing for a win against Bianca Belair since being defeated by her at the WrestleMania Backlash and at Hell in a Cell in 2021.
The chemistry and the rivalry between the two wrestlers have been great up until now, but fans also wish to see The Role Model triumph over the EST of WWE someday. During a recent interview with Sports Illustrated, Belair credited Bayley for bringing the best out in her. She claimed that Bayley constantly challenges her and pulls out her best.
Bianca Belair commended Bayley's leadership qualities and lauded her for the way she fought to bring Iyo Sky and Dakota Kai into the main scene. She asserted that "The Role Model" would undoubtedly have her WrestleMania moment because of her incredible devotion and enthusiasm for the industry.
Also Read: "He is the face of his company"- Top AEW Star SHOWERS PRAISE on Roman Reigns for his illustrious Wrestling career
"She pushes me, she brings the best out of me. Being able to work with her, she's taught me so much……Her passion and dedication are amazing, and she's going to have her WrestleMania moment,"
At the Survivor Series Wargames, Bianca Belair and Bayley will clash against each other with their respective teams. Belair will announce her fifth member on Friday night's SmackDown. The match is going to be an awesome one, as both teams seem strong and have equal potential to win at the event.
Also Read: "They both just f****n refuse to miss"; Wrestling Twitter flares up as Bianca Belair once again retains her Championship against Bayley