WWE's annual traditional Andre the Giant Battle Royal was set to go down on the last episode of SmackDown before WrestleMania 39. The competitors for the Battle Royal were announced weeks ago, apart from Bobby Lashley. The All-Mighty was added to the mix following Bray Wyatt's disappearance from WWE TV.
On SmackDown during the WrestleMania 39 weekend, a bunch of competitors from Raw and SmackDown made their combined entrance for the Andre the Giant Battle Royal. However, Bobby Lashley and Braun Strowman were the only men who made their separate entrances at last. The match started with an amazing amount of talent going at each other.
Moreover, the Battle Royal started slowly but picked up the pace after some time. The big men in the match absolutely dominated the other competitors. During the match, LA Knight got a great reaction from the crowd, who were rooting for his victory the entire time. However, fans were left disappointed when The Megastar got eliminated by Bronson Reed.
Nonetheless, the match went on, with Bobby Lashley, Bronson Reed, and Braun Strowman being the final three participants. Bronson, who looked dominant during the entire match, eliminated Strowman, making it one-on-one with The All-Mighty. Lashley, on the other hand, was the dark horse in the match, eventually eliminating Reed and emerging victorious. Following his triumphant victory, The All-mighty posed with the Andre the Giant Memorial Battle Royal trophy.
The André the Giant Memorial Battle Royal first took place at WrestleMania 30, back in 2014. It has a history of elevating the up-and-coming WWE superstars, apart from a few exceptions.
Related: Former WWE Superstar wants to square off against Bobby Lashley at WrestleMania
Will fans see Bobby Lashley at WrestleMania 39 in any capacity?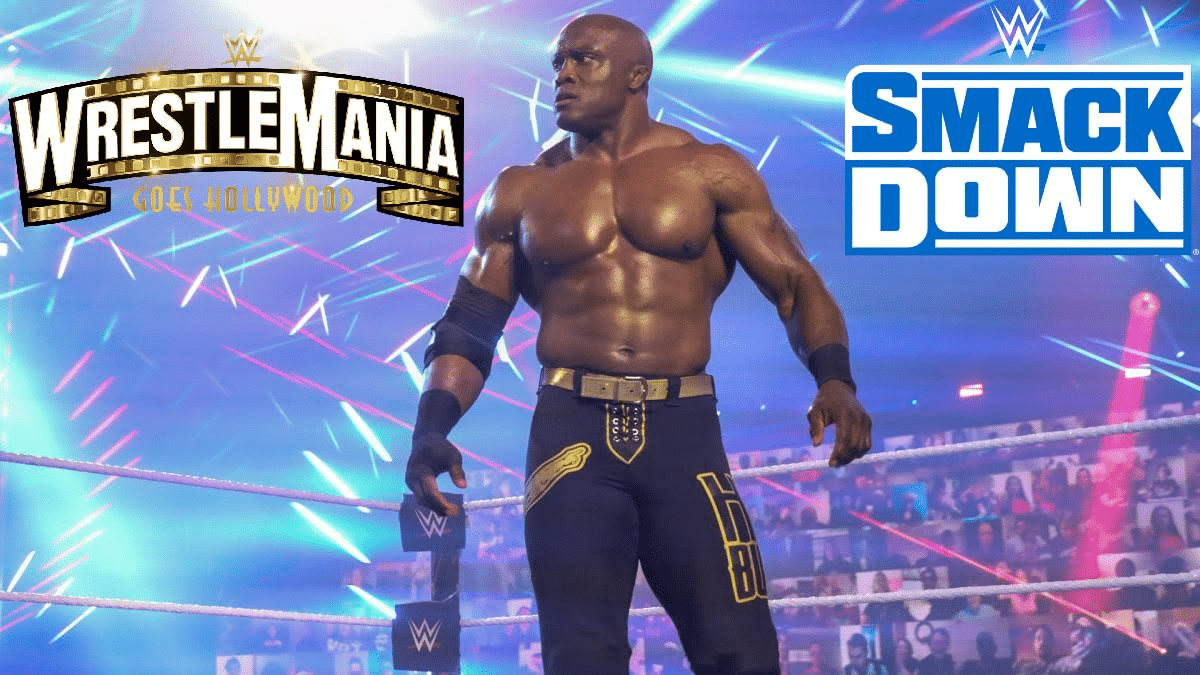 Bobby Lashley was involved in a feud with Bray Wyatt few weeks ago. They were also booked for a high profile match at WrestleMania 39. However, due to injury concerns, Wyatt disappeared from WWE Tv, and the rivalry had no continuation.
The match was later removed from this year's WrestleMania card and there was no mention of the feud. Meanwhile, The Allmighty issued an open challenge for everyone in the wrestling world to take him on at the Show of Shows.
The challenge was even acknowledged by some wrestlers outside of WWE. Lashley is currently rumored to wrestle LA Knight as well. Nonetheless, there is still no confirmation whether Bobby will be seen wrestling on Grandest Stage or the Battle Royal win was enough for him.
In case you missed it: