Brock Lesnar is called the 'Beast Incarnate' and there has been a reason for the same. The kind of aggression he shows up in the ring, might often land him in trouble. He gets highly extreme while making moves and often the opponent has to go through a lot even if it was non intentional.
Brock made his WWE debut in 2002. He had recently been a big part of UFC and entering WWE after UFC was itself a bug achievement. He was at the peak of his career when he decided to shift to WWE and it won't be shocking to say that he won over every possible opponent.
He became the youngest WWE Champion at the age of 25 and missed the record for the fastest championship win to Ric Flair by a fortnight. Recently, Bruce Prichard, former WWE Executive was speaking on the Q&A session on AdFreeShows and revealed that the reason for his Black Eye was Brock Lesnar.
RELATED –Brock Lesnar reportedly done with wrestling this year in the US
Bruce Prichard recalled a dangerous encounter with Brock Lesnar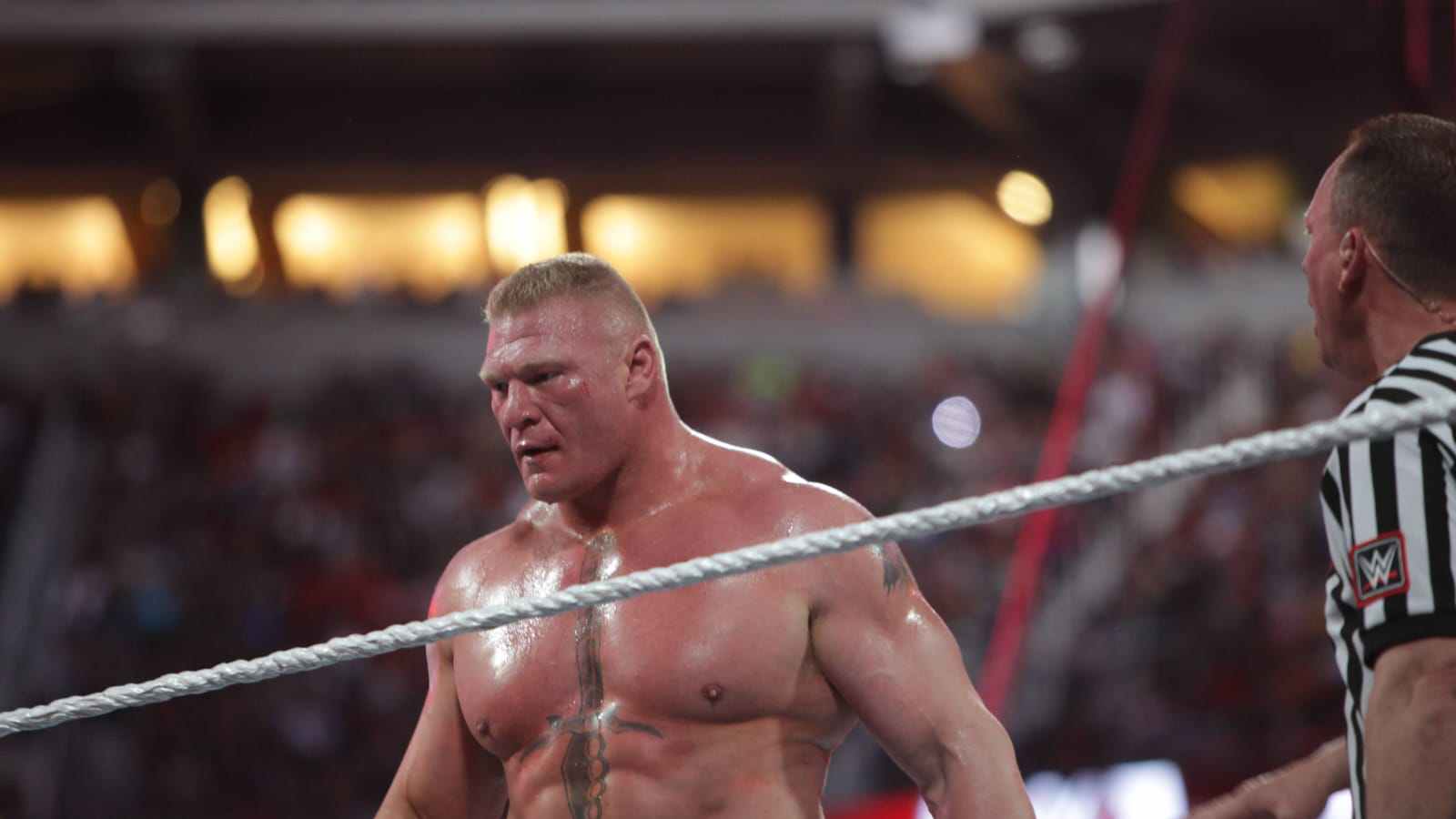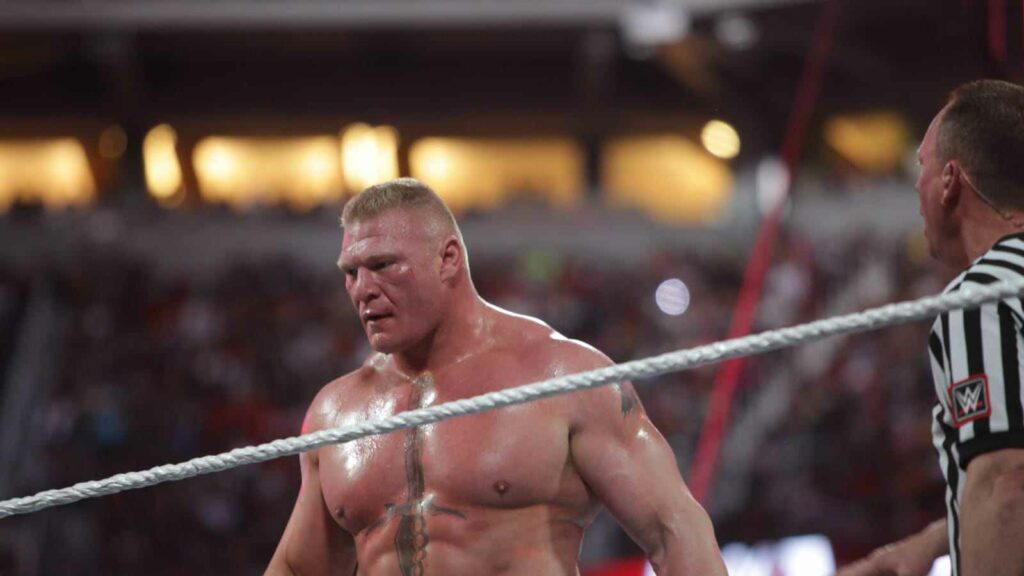 He called the day back in Nova Scotia. "In the process of trying to get Brock out of this room that had started to collapse and Brock didn't feel like waiting. He started moving walls on his own. When he did, that said wall came crashing into my face," he said.
He said that the concerned authorities didn't construct the wall as per the requirement. As a result, it broke his nose in 3 places and also affected his orbital tremendously. Talking of the emergency treatment, he said that the medical team gave him pain and advice only. But the real trouble began when he reached New York.
He was in his hotel taking shower. "I might have tried to blow my nose. Everything shot out then, my orbital completely exploded and my nose pretty much caved in," said Prichard. He went absolutely numb at this point and he doesn't realise that his eye is bleeding too.
He again takes a plane and this time, his condition freaked out the other passengers. He called one of his friends to talk to a neurosurgeon for the same as soon as he landed. The doctor said, "Whatever you do, stay where you are, do not, in any circumstances, get on the plane."
However he received the message after he got off the plane. Brock Lesnar has been very brutal when it comes to fighting his rivals. His last match was at SummerSlam where he went against Roman Reigns. Roman was able to retain his WWE titles but Brock won the hearts as he lifted up the whole damn ring!
ALSO READ – "F*ck off, kid"- Chris Jericho shares about his encounter with Roman Reigns' father