Cesaro is a very underrated ex-WWE superstar. He made his debut in the company in the late 2010s and was a part of a tag team. He was then called as Antonio Cesaro and at that time he also won the United States Championship and had a very good reign with it. He also has one of the biggest United States Championship reigns in the history of WWE.
Cesaro never was in the Main event scene after that and did not win a single title till 2021. In 2021 he won the Tag Team Championship alongside Shinsuke Nakamura. He was so underrated that he never even got a chance to have the WWE title until 2021 when he faced Roman Reigns for the Universal Championship. He lost that match.
ALSO READ:"Nothing can stop you"- Bianca Belair lauds Becky Lynch for working out in the gym despite being injured
Cesaro achieved more than that in WWE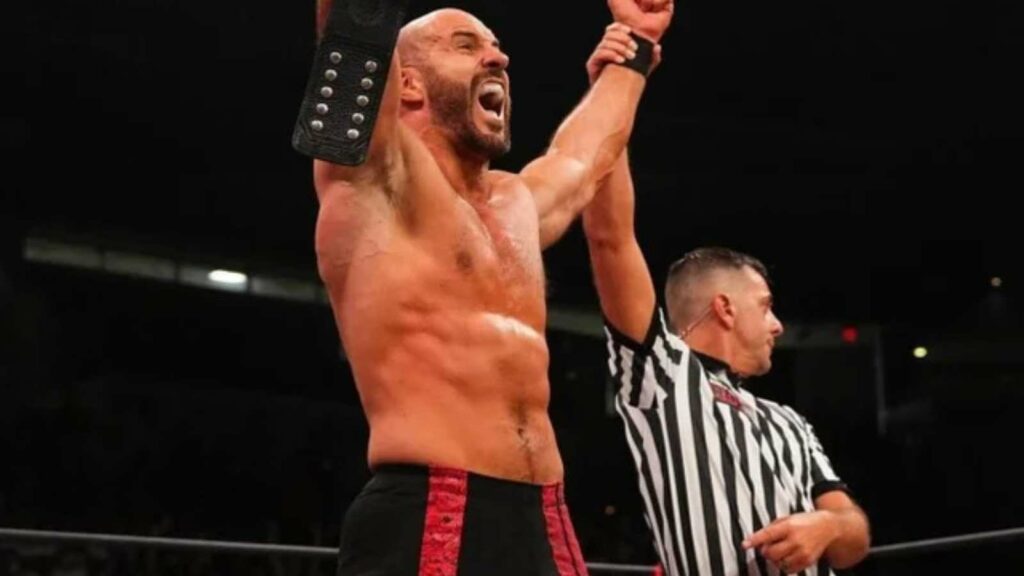 Cesaro also revealed that he is thankful to WWE that they never had given him a WWE title reign because he thinks that winning a title is like a journey but after you got the title now what do you do? Many world title reigns happened and many are going to happen you are not going to have the best title reign.
He also said that WWE did better with him when they made him the winner of the first-ever WWE Andre the giant Royal Rumble winner he said that this is a thing people are going to remember as he is the first ever to do something like that and will be the best thing he achieved in the whole wrestling career.
Currently, Cesaro goes by the name of Claudia Castagnoli in the AEW and recently won one of the most important titles in AEW which is also a world title. He won the ROH World Championship in recent times and loves to see how AEW books him as a world champion and how his reign is going to last.
Cesaro loves wrestling in AEW and does not want to leave the company very soon he also said, "If I would have won the title, right, that would have been the end of it kind of, you know what I mean? It would have been like, 'Hey, he won the title, he's good now, that's it,' and then you have to kind of find what's next. Everybody's always looking for that destination, but it is the journey, right? It is the middle of it that's so awesome, that's so important. That's where you make all your friends, that's where you make all your memories, and people forget that"
ALSO READ: "So, f*** them" Dana White expresses his frustration with WWE with a disappointing story involving the management
ALSO READ:"He's like this generation's Nic Cage" AEW Referee draws parallels between Dwayne Johnson and Hollywood legend Nicolas Cage
Do follow us on: Google News | Facebook | Instagram | Twitter