Since his return to WWE, Vince McMahon has left the WWE Universe numb. Fans had hardly absorbed the news of Stephanie McMahon stepping down from the post of CEO when rumors of WWE being sold to the Saudi Arabia Investment Fund rose with great rage. The news isn't officially confirmed by WWE, but it hardly matters since it was a big statement to rise to such an extent.
Saudi Arabia is a country that is very dignified and keeps everything under strict protocol. The country does not fail to take a strong stand against any wrongdoing. WWE going to Saudi Arabia Investment Fund is sure to upset a huge number of WWE fans across the globe.
There have been numerous stars such as Sami Zayn who are banned from entering the company. Sami hails from Syrian origin, and Saudi Arabia is not on great terms with Syria, thus preventing Sami from entering their country. Saudi Arabia also doesn't promote the LBGTQ+ community, and there are many stars present inside the WWE ring, such as Asuka and Toni Storm, who identify themselves as part of the same.
Saudi Arabia also believes in keeping their women in protected spaces, and not many rights are given to them. With female wrestlers on their cards, WWE is sure to invite a lot of hate from the orthodox people of the country. WWE women ditched their original costumes in favor of full coverings at Crown Jewel 2022. It won't be shocking to see the same at future WWE events.
Discover more: "I don't blame him," WWE HOF'er comments on Vince McMahon's dramatic return
WWE employees are amidst great turmoil after WWE's selling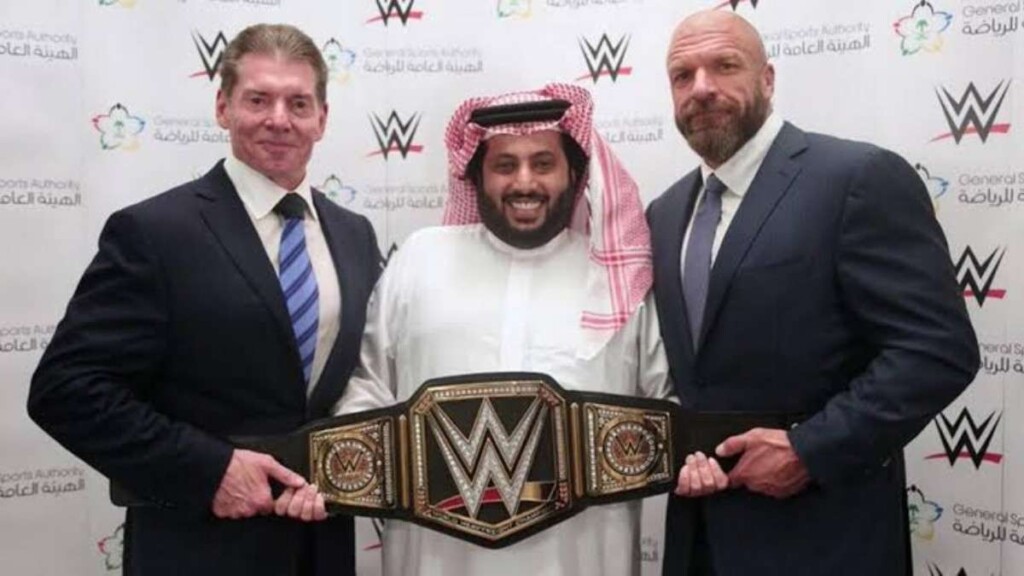 Welcoming Vince back to WWE meant ushering in major changes for the company. Vince had already made up his mind to sell the company in any way possible. He had, either way, to put his plan into action. He had earlier threatened that he wouldn't approve any of the company's media rights deals if he wasn't provided a place as the company's executive.
After a great battle of minds, he was finally appointed to the company's Board Of Directors. This seemed to have worried a majority of the fans, who feared that he would go ahead and claim his dominance in the company's creative department, too. Other WWE employees felt that Vince would go ahead with his idea of mass firing, just like he did two years ago.
However, no one expected Vince McMahon to take such a drastic step in such a short period of time. The company's stock rose tremendously after rumors started surfacing on the internet. Everyone was slightly prepared for Vince to sell off WWE if his demands weren't met. Vince McMahon is known for his marketing brain, and he has proven it to everyone.
In case you missed it!
Stephanie McMahon shocks the world and resigns as the co-CEO of WWE; Vince McMahon gets a new role
Vince McMahon reportedly sells WWE and goes private after Stephanie McMahon's resignation