Charlotte Flair remains pretty straightforward on her father. She's always been the same and derives pleasure in keeping their relationship that open. She knows how much Ric Flair mean to herself and continues to make him proud. Obviously that doesn't implies she's the biggest fan of her father's recent WWE segment.
As known, Ric Flair was one among the many names that were invited to Raw 30. On a night that kept everyone hooked in, The Nature Boy too leaved his mark. He came out with his usual entrance and delivered a short promo on stage. Boasting about the past and lauding her daughter as the greatest women's Champion, he brought Charlotte out.
With that glittering SmackDown Women's Title tied around her waist, The Queen made her entrance. She went straight to her dad and hugged him. Although it was a feel-good period for most fans, Charlotte Flair thinks otherwise. Speaking on a recent interview with Notsam Wrestling, the 36-year old described how all the stuff with Dirtiest Player in The Game felt weird to her and Andrade, her husband.
"I love the segment with Triple H and Imperium. Love the segment. Kind of like the passing of the torch idea, and with Taker or whatever. And I just looked at Manny and I was like 'ugh, I had my dad.' And Manny was like 'yeah, I know, it felt weird. He was like yeah, it wasn't needed. Like, yeah, I was like, I know,' it was like that. I mean, I love my dad, but it was like his music playing."
Discover more: WATCH: Top AEW Superstar visited the Royal Rumble to support Cody Rhodes
What's next for Charlotte Flair now?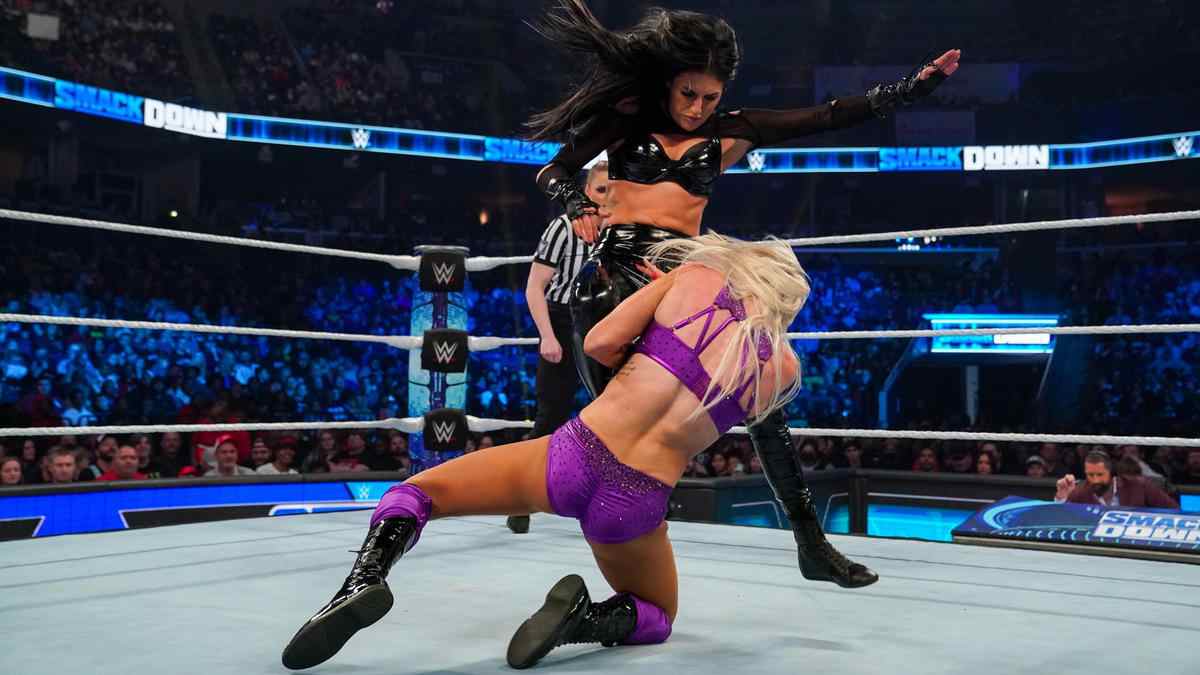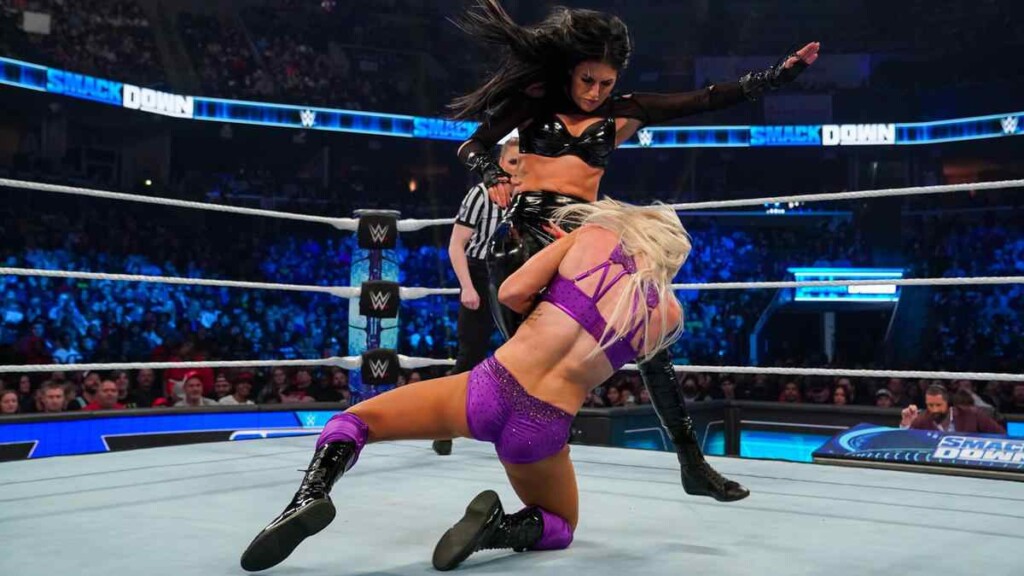 As seen over the past few weeks, a nice little rivalry between Flair and Deville has making the rounds. Started off with an open challenge on the January 6th edition of SmackDown, it's now glowing red-hot. After losing the open-challenge, Sonya Deville grew in disbelief and has been targeting the champ since then.
After some back-and-forth in last 14 days, Flair is adamant on remorselessly beating her opponent. Things will get more cruel when they meet in a Championship match this week on SmackDown. This rivalry has so far brought out the A-game from The Queen which has also elevated Sonya Deville as a character.
Also, looking forward to WrestleMania 39, Ric Flair's daughter is certain to receive a higher carding on the marquee event. As per Xero News, Rhea Ripley will choose Charlotte Flair as her pick to receive a championship match at Showcase of the Immortals.
In case you missed it!
WATCH: Logan Paul and Ricochet creates a moment for ages as they collide mid-air in the Royal Rumble match
"You're in my playground now," Rhea Ripley heats up her rivalry with Beth Phoenix, accepting the latter's invitation to hell