Chris Jericho is regarded as one of the all-time greats in the Wrestling industry. Chris Jericho is recognized for his outstanding mic skills and excellent in ring prowess. Chris' ability to switch faces and his character work is thought to be the best in the wrestling world. Jericho has wrestled for promotions in Canada, Japan and Mexico and is one of the most experienced wrestlers in the industry. Chris Jericho made his WWE debut in 1999, and what has been called as one of the best debuts in WWE history. He was a significant figure in WWE's "Attitude Era" and has built a name for himself since his debut.
Chris Jericho started training at the Hart school of wrestling at the age of 19 and thereafter wrestled at various promotions like Smoky Mountain Wrestling, Wrestling and Romance/WAR and also wrestled at promotions in Japan and Mexico. He was also a part of ECW and WCW before joining WWF. He has held the WCW Cruiserweight Championship 4 times. Jericho has had an illustrious WWE career and has added a long list of achievements to his resume and one day he will surely be inducted into the WWE Hall of Fame.
ALSO READ: "Please come back another time. I would love to apologize in person"- Seth Rollins issues a public apology to the fans for his rude behaviour saying they are the best
Chris Jericho's first long term feud in WWE involved female wrestle Chyna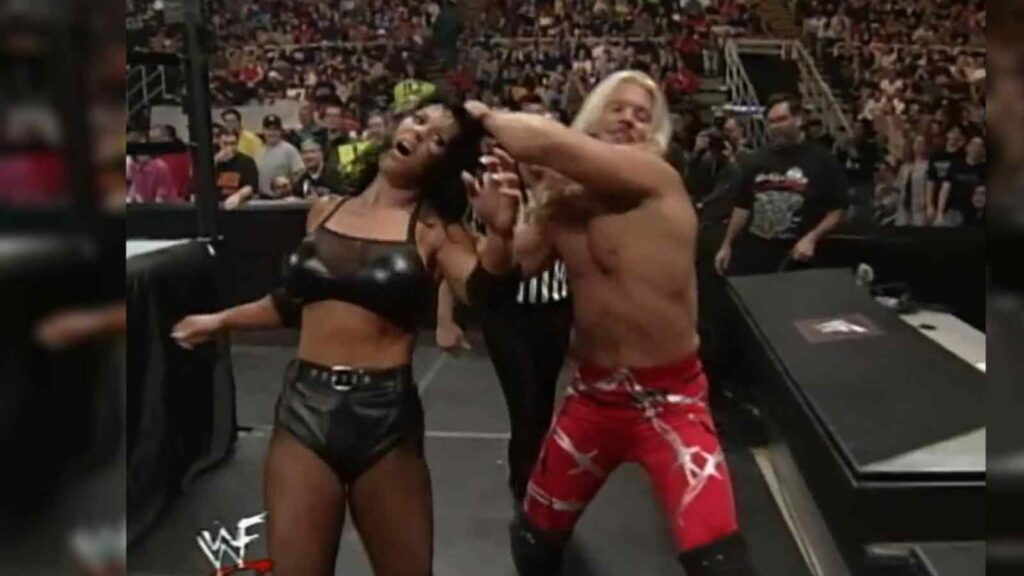 Chris Jericho made his WWE debut in 1999, proclaiming on the first day, "RAW is Jericho," a line that has proven to be extremely true and meaningful in the later portion of his career. He made his ring debut against Road Dogg, but he was defeated. Chris' first long term rivalry was against Chyna for the Intercontinental Championship. Chyna is the only female wrestler in the history of WWE to have won the Intercontinental Championship. She had won the title at 1999 No Mercy by defeating Jeff Jarett.
Chris Jericho faced Chyna at the Survivor Series 1999 for the Intercontinental Championship but was defeated after he was hit by a Low Blow by Chyna. Jericho then won the Championship by defeating her at 1999 Armageddon. Thereafter he defended the title against her on an edition of SmackDown in 1999, where both the wrestlers had their shoulders down and both were pinned indicating that both were the winners. They were co-Champions for a while until Chris defeated her at Royal Rumble to become the sole Champion and thereafter ended their feud.
Over the years, Chris Jericho had expressed discontent for being a part of the storyline. He had felt that WWE was trying to release him or ruin his image and that was the reason he was made a part of the storyline. Chris had also said that he didn't get along well with Chyna at that time and the two were relieved that the Storyline had ended.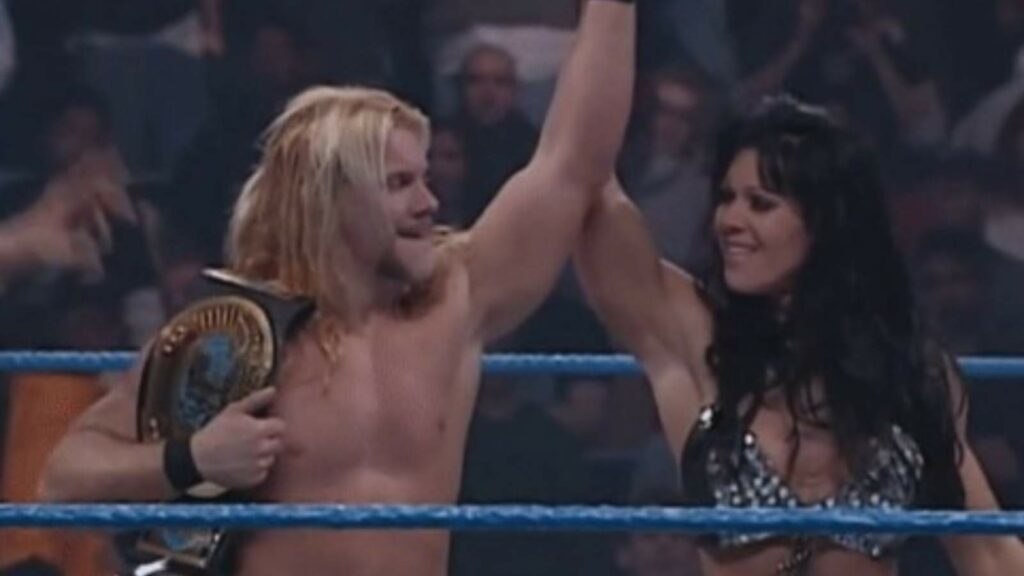 In a recent interview with True Gordie, Chris Jericho discussed his experience of working with Chyna. He said that Vince McMahon had instructed him to treat Chyna more like a wrestler than a woman and stated that she was difficult to deal with. Jericho admits he gave her a black eye once and that they both put on some good matches, but he vows he didn't do such things on purpose. Chris Jericho continued by adding that although it was a challenging situation for him and his first significant storyline involvement, he tried his best and demonstrated certain points but that working with her created many difficulties.
"I got in big trouble because at one point when I first started working with her, Vince said to me 'Don't treat her like a woman, treat her like a wrestler.' And she was really stiff too, worked very strong. I'm not talking bad about her it is just the truth. When we worked together, it was a solid fight in many ways. I remember one time she got a little bit of a black eye from me, and you would have thought that I cut her arm off with a chainsaw.
I'm like f**k, I didn't do it on purpose. But what do you expect? It was a tough position for me to be in, it was my first real angle in the WWE, but I did the best that I could. I hope that I proved some things, but there were a lot of issues with working with her."
Chris departed from WWE in 2018 and thereafter wrestled at independent circuit. He made his AEW debut in 2021 and has been the inaugural and one-time AEW World Champion.
ALSO READ: Brock Lesnar and Roman Reigns Get Featured On A Special NASCAR Car As WWE Looks Out To Promote The Event
ALSO READ: WATCH: Kevin Hart roasts Dwayne Johnson in regards to his favorite workout song