AEW suspended CM Punk last year due to a backstage controversy during AEW All Out. Ever since then, the fans haven't gotten a glimpse of Punk in the AEW programming. According to reports, the 44-year-old pitched ideas about his future opponent on his return. Therefore, it's just a matter of time before CM Punk makes his comeback to AEW television.
The fans have been waiting to see CM Punk return to action. The Best in the World is likely to make his comeback at the launch of AEW's new Saturday TV show on June 17th, called Collision. Moreover, the reports state that he has already approached Chris Jericho to discuss plans for his return. Punk expressed his desire to face a former rival upon his return.
According to Fightful Select, CM Punk pitched his idea upon facing his Ring of Honor rival, Samoa Joe. It has been a long time since both superstars have shared a ring together. Moreover, they wrestled their last match in August 2005. Following their last encounter, Punk signed with WWE, and Joe went to TNA. Despite being on the same roster in AEW in recent times, they have never crossed paths.
Moreover, the reports state that the former WWE superstar has been pitching the ideas for a long time. Therefore, it looks like the superstars could clash with each other if Punk returns to AEW after his long hiatus. Fightful Select also reported that Chris Jericho had a productive meeting with AEW in Florida.
Besides, the sources state that Jericho is open to a working relationship with CM Punk, despite their differences. Punk's situation is still obscure, and his ideas have not been approved yet. Moreover, the AEW sources are not allowed to talk about Collision as of now.
Related: From Dean Ambrose to Paige: Top 5 Superstars who joined AEW that WWE regrets letting go
Saraya is among the supporters of CM Punk awaiting his AEW return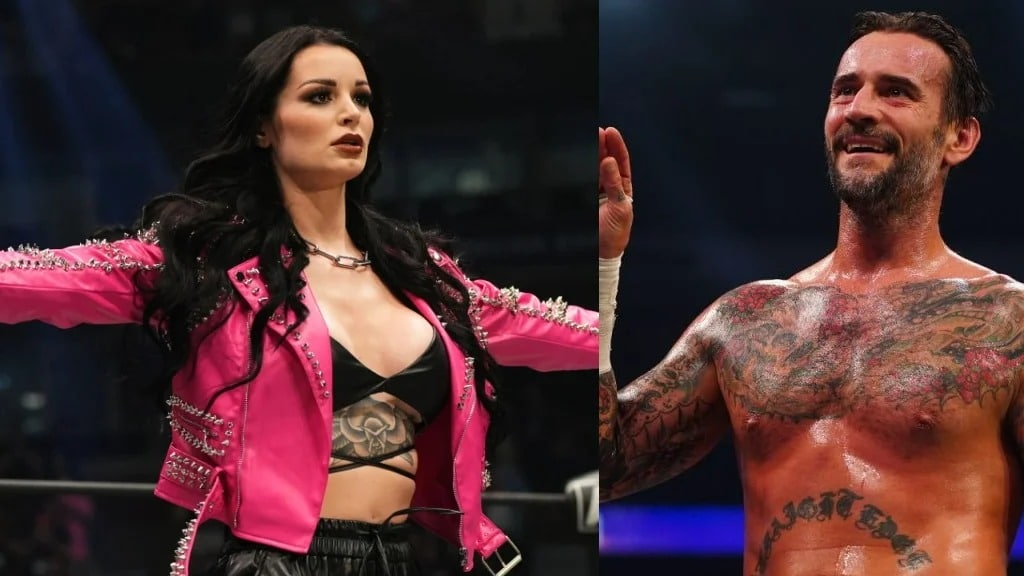 The news of CM Punk's return has stirred a great deal of curiosity and excitement among the fans. While some showed support, others were against it. AEW superstar Saraya came out in support of CM Punk's return to AEW. He states that AEW should find common ground with Punk for the benefit of the business.
Speaking with BBC Norfolk in a recent interview, Saraya spoke about CM Punk's return and had positive thoughts for him. Moreover, The Outcasts' member added, "I've said this before with Punk. Punk's always been an absolute sweetheart to me. He's never once had any conflict whatsoever. He's been very helpful and given a lot of advice over the years."
In case you missed it: