Things have gotten pretty heated between Judgement Day and LWO over the past few weeks. The Puerto Rican rapper Bad Bunny, who is involved with Rey Mysterio's LWO, and Damian Priest of The Judgement Day are scheduled to clash in Bad Bunny's hometown, Puerto Rico.
Backlash is going to take place this Saturday in Puerto Rico. And one of the most anticipated matches is Bad Bunny vs Damian Priest in a San Juan Street Fight. The Puerto Rican rapper has been heavily involved in WWE, even being involved in the LWO vs Judgement Day feud.
Appearing on WWE's The Bump, Damian Priest talked about his upcoming match with the rapper. It all started when Bad Bunny interfered in the match between Rey Mysterio and his son, Dominik Mysterio at WrestleMania. In retaliation, Priest attacked Bunny at RAW after WrestleMania, slamming him through the table. Ever since Bad Bunny has been feuding with the big man of Judgement Day.
"Bad Bunny does everything for the fans, and that's cool for him and it works for him. The only issue is this is not a concert. This is a physical combat sport. This is what I do for a living, and I think he's confused", said Damian Priest.
It should also be noted that the two superstars do have history together. Bad Bunny once teamed up with Damian Priest to defeat The Miz and John Morrison at WrestleMania 37. Priest also said that he wouldn't go easy on the rapper. In fact, he would treat him like any other WWE wrestler. He might even hurt him a little more due to his personal grudge against Bunny.
Related: Watch: Bad Bunny unleashes the fury of kendo stick shots at Damian Priest on Raw
Damian Priest warns Bad Bunny ahead of their match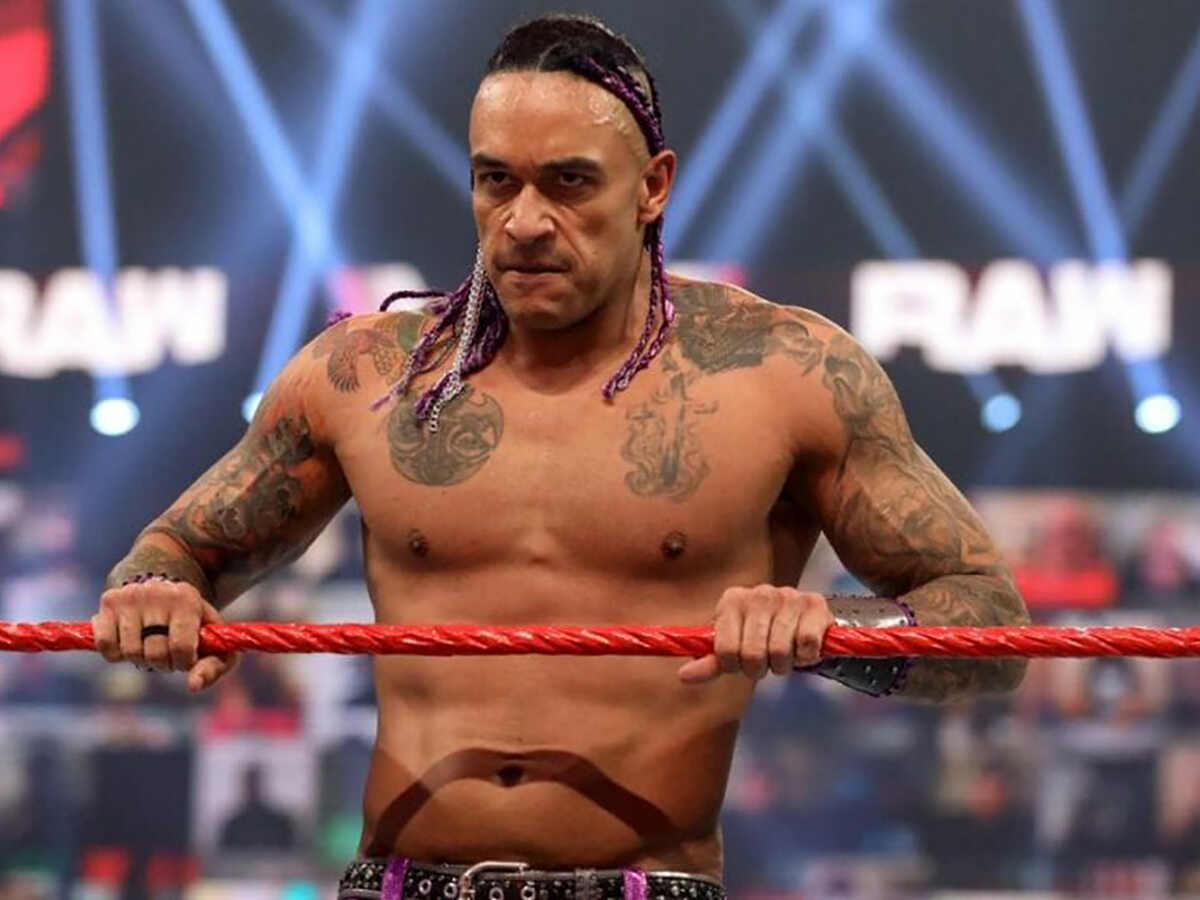 Speaking on WWE's The Bump, Damian Priest issued a warning to the Puerto Rican rapper, ahead of their street fight match at Backlash.
Here is what he had to say: "This Saturday, this isn't a popularity contest, this isn't a concert, this isn't for fun. Whatever aspirations you have, they are not going to happen. You're going to get hurt. I'm going to hit you as hard as I can. I'm going to embarrass you in front of your friends, family, and your fans in your backyard. You will receive your punishment."
Damian Priest is pretty confident heading into his match at Backlash. He believes he will win against Bad Bunny and plans to host an epic celebration for his victory. He revealed that he flew to Puerto Rico early, in order to plan his victory celebration, which will get the entire island rocking.
In case you missed it:
Do follow us on Google News | Facebook | Instagram | Twitter