Drew McIntyre is having probably his most highlighting events in the WWE. He has been involved with various superstars such as Madcap Moss, Brock Lesnar and Sheamus. His current feud with Roman Reigns is one of the most talked about events of his professional career. Not only the WWE Undisputed Universal Champion, he also got involved with The Usos and Sami Zayn.
Roman Reigns has been the longest reigning WWE Champion in the history of WWE. Being the ultimate champ of the game, he has been attracting a lot of competition. He recently defeated Brock Lesnar at SummerSlam in an iconic match and finally gave rest to their long term rivalry. Brock Lesnar's storyline had hardly come to an end when Drew McIntyre expressed his desire to face Reigns.
RELATED – Drew McIntyre displays his EXTREME scars following the horrific beating he received from Bloodline on Smackdown last night
Drew McIntyre will face Roman Reigns at The Clash At The Castle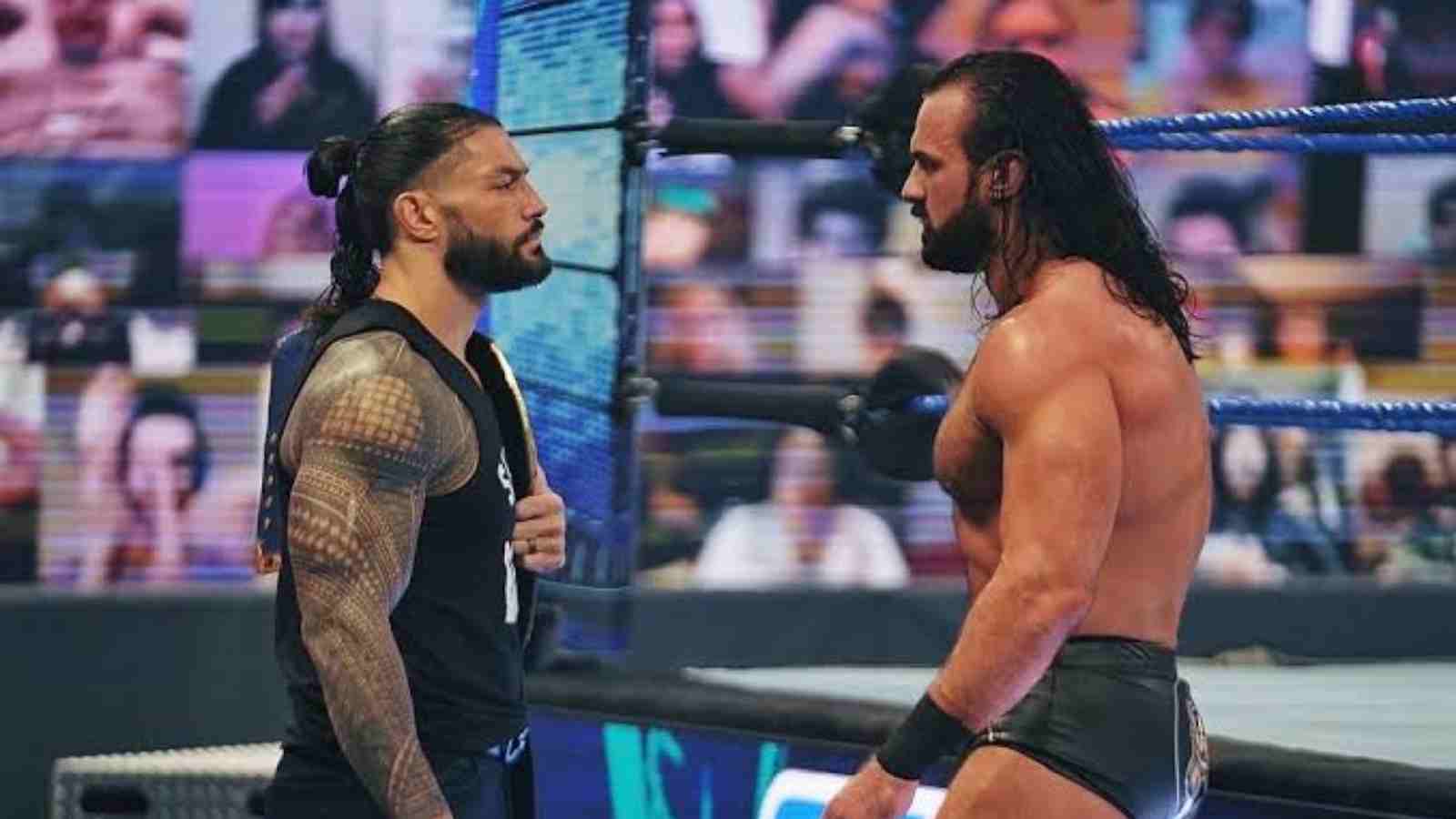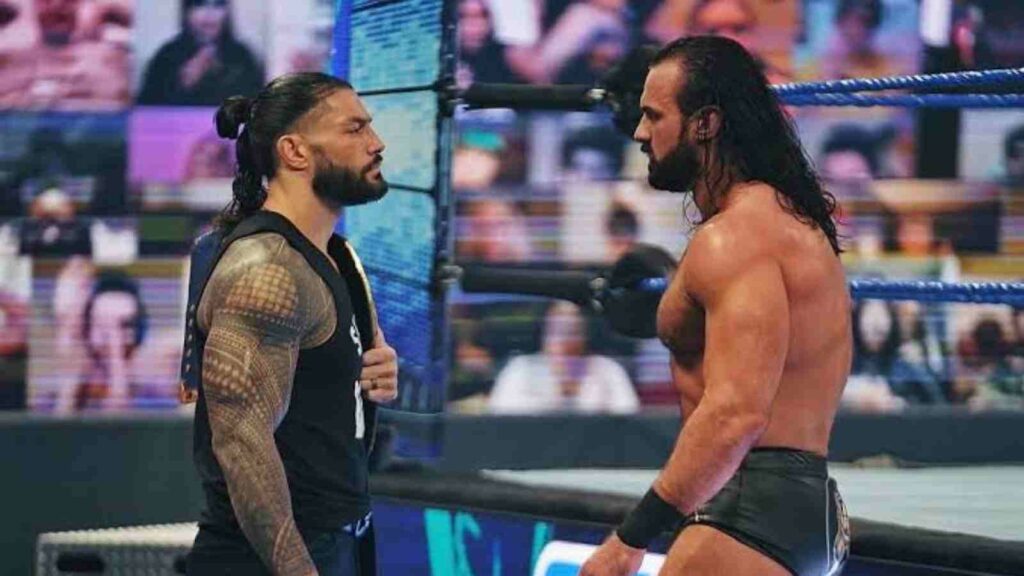 Drew McIntyre has never been so vocal and open about his plans. He was recently in an interview with Sky Sports where he revealed his plans for his upcoming match at The Clash At The Castle against Roman Reigns. "Things have changed about recently, Drew McIntyre is rising up the card. Roman's situation has changed where he is not as featured on television shows or weekend shows. So as far as I'm concerned, he's taking a step back, which has allowed me to take two steps forward. Which is going to allow me to crush him at Clash at The Castle," said McIntyre.
Drew was humble enough to respect what Roman Reigns has achieved in his career. He acknowledged him saying, "I would still say he's one of our biggest stars. You know, he's had an incredible past two years. An incredible 10 years, multiple WrestleMania Main events, and he is everything he says he is." The two superstars met in a recent episode where the Bloodline brutally tortured McIntyre.
The WWE Universe gave a lot of negative feedback to the management at allowing Reigns to retain his title at every premium live event. It is highly expected that Drew will walk off as the WWE Universal Champion at the Clash At The Castle. The event is sure to be an exciting event. Until then we need to fasten up the belt and wait for the event to start.
ALSO READ – REPORT : WWE strongly considering Roman Reigns to drop his Titles very soon, huge creative plans and more details possibly revealed