Emma returned to WWE in 2022, seemingly fueled by a desire to be at the top of the women's division. WWE released her in 2017 under the creative and executive control of Vince McMahon. And five years later, she made her return under the regime of Triple H as the creative head. And based on her confidence, it appears Triple H and his creative team have some big plans for the Australian star.
Tenille Dashwood, aka "Emma," expressed her excitement through a tweet as she is ready to compete in her first-ever Royal Rumble match. On January 24, WWE's official Twitter account shared a picture to showcase all the confirmed entrants in the upcoming women's Royal Rumble match, and Emma was one of the seven confirmed female wrestlers featured on the poster of the women's match.
She mentioned in her tweet that this will be Emma's first Royal Rumble match. And given the level of excitement in her tweet, this Saturday night could begin her dream run at the company. She wishes to climb the mountain of the women's division and fulfill a decade-long dream she's had since making her NXT debut in 2011.
Emma made her return to the WWE ring last year, as she had some unfinished business. She made her return by answering Ronda Rousey's open challenge on SmackDown. She got a mixed reaction from the crowd during her return. After losing to Ronda, she featured in a program with Madcap Moss and Karrion Kross, but she hasn't done anything notable since returning.
This year's women's Rumble match winner is not easy to predict. There are multiple names rumored to win, such as Rhea Ripley, Becky Lynch, and so on, but WWE could surprise the fans with a completely unexpected winner. So Emma has a chance of coming out on top at the end of the women's rumble match and kick-starting her dream run by headlining WrestleMania and competing in any women's title match of her choosing. Irrespective of the result, fans will find out in which direction she is heading after this Saturday night.
Related: WWE Royal Rumble 2023 ticket sales surpasses an astonishing figure, heading towards a complete sellout
Emma's previous run in WWE was forgettable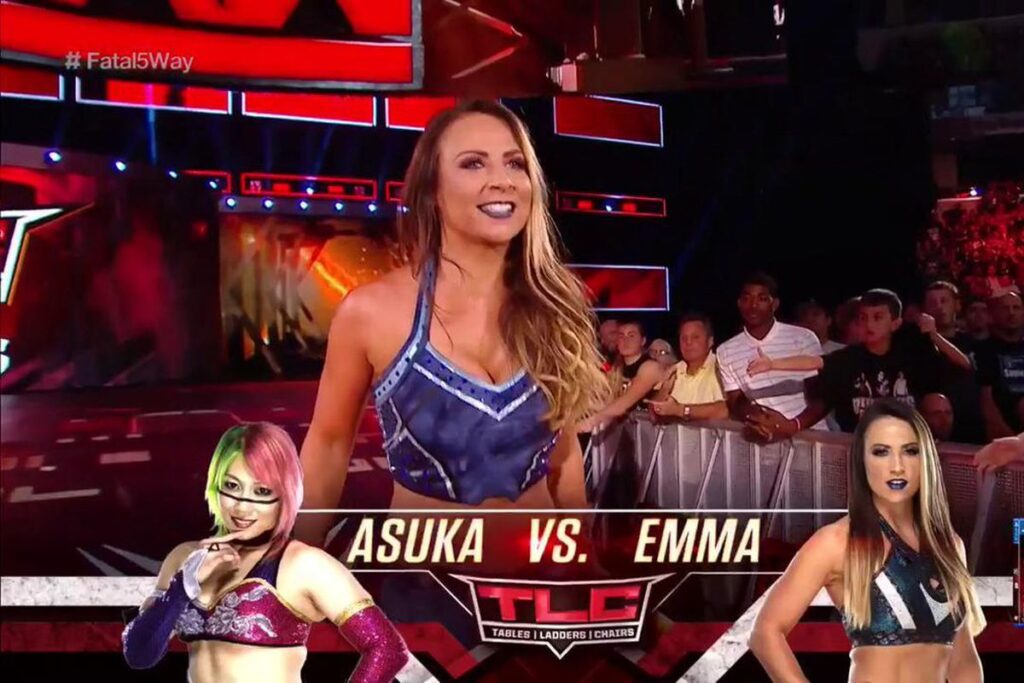 Emma made her in-ring debut on NXT in 2011, where she had great matches, especially her encounter with former Divas champion Paige. She looked promising as she was evolving in the developmental brand. And later, she was called onto the main roster in 2014 following her success in NXT. Despite being featured in notable segments on WWE TV, she failed to capture the audience's attention. Later on, in 2017, she had her final match, in which she lost to Asuka. WWE released Emma a few days later after that match.
Following her unsuccessful run in WWE, she made her Impact Wrestling debut. She rejuvenated herself there and kept evolving and improving until she got a call back from WWE. After returning to SmackDown last year, she looks to win fans over with her performance inside the squared circle. She aims to showcase a new and completely revamped version of herself.
In case you missed it: