WWE celebrated three decades of Monday Night RAW with the most recent episode. There was a lot of hype built around the live event for almost a week, and now it appears that the hype has borne fruit for the company. The episode had everything needed to hype up the audience for the Royal Rumble, which is hardly a week away.
The massive ring appearances of big names on RAW Is XXX had the audience on the edge of their seats as they witnessed the enthralling turn of events. Everyone witnessing the event had nothing but praise for the exciting event and rated it a 5-star event. With the recent reports, the ratings have proven to be true, as the company broke all its previous records.
WWE took to Twitter to announce the success of the event as it wrote, "The WWE Universe in Philadelphia showed up and showed out last night. RAW XXX at @WellsFargoCtr had the highest domestic gate in the 30-year history of WWE RAW."
WWE has been working to entertain its fans in the most amazing manner over the years. With multiple live events every week, the company's creative is well-versed in the points of interest of the audience and thus does not fail to disappoint them.
Discover More: REPORT: WWE has made an enormous offer to "Stone Cold" Steve Austin for an unparalleled match at WrestleMania 39
RAW is XXX has been one hell of an event before the Royal Rumble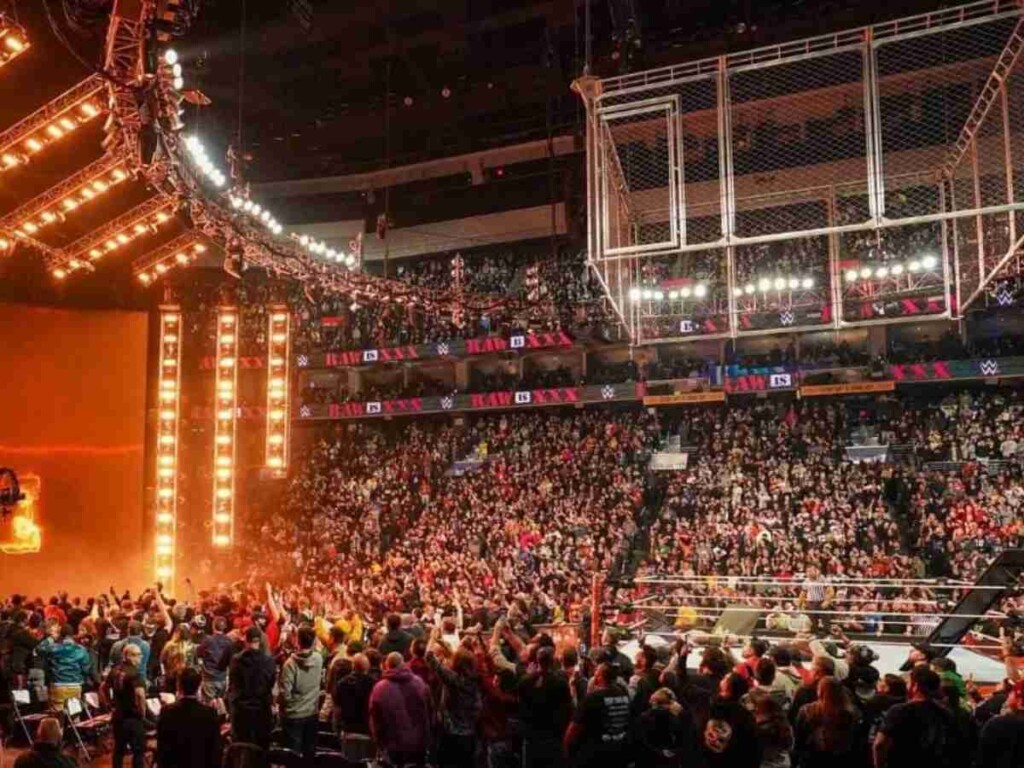 RAW XXX kicked off with Hulk Hogan who praised the company's work over the past 30 years. The Bloodline then made their way towards the ring for the trial of Sami Zayn, but not before the company showcased the 30-year growth of RAW. This segment was a complete entertainment package, and everyone got to witness the love shared by Sami Zayn and Jey Uso.
RAW is XXX also marked some massive returns such as that of the Undertaker as the American Bad*ss, D-Generation X, Ric Flair, and Brock Lesnar that left the audience flabbergasted. The poker scene also provided the audience with much-needed relaxation amidst the screams. 
So far, this Monday Night RAW has been the best episode of WWE in 2023. The event has laid a strong foundation for the Royal Rumble too. RAW is XXX's success left everyone wondering what the premium live event would have in store for the company if the live event could reach such a milestone!
In case you missed it!
WATCH: Brock Lesnar makes a calamitous return on WWE Raw IS XXX, snubs Bobby Lashley over the United States Championship
WATCH: The Undertaker makes a grand return at RAW is XXX in his "American Bad*ss" gimmick