The recent episode of RAW was a complete banger. With back-to-back jaw-dropping moments, RAW is XXX left no stone unturned to make it a 5-star rated event. With stars such as Hulk Hogan, Shawn Michaels, and the Undertaker returning to the ring, the event had to be an absolute classic.
'The Deadman' was expected to return to the ring, but no one expected him to be put in front of the hyped rivalry of LA Knight and Bray Wyatt. LA claimed his position in the ring as he boasted of his achievements. Hardly did he stop speaking when the gong sound took over the entire crowd.
The audience's long wait was finally put to a stop. While everyone expected the lights to go off and witness thunderbolts, WWE had planned something different. As LA Knight and the entire audience had their eyes glued to the entrance, out came the Undertaker in his 'American Bad*ss' gimmick.
The American Badass rode his Harley down to the ring, surrounded by an ecstatic crowd that couldn't stop cheering for the Deadman. In his perfectly maintained physique and happiness to be back amongst the WWE crowd, the American Bad*ss drove all along the ringside before entering the ring. His iconic entrance video can be watched here.
Discover More: REPORT: WWE has made an enormous offer to "Stone Cold" Steve Austin for an unparalleled match at WrestleMania 39
What did the Undertaker say to Bray Wyatt during RAW is XXX?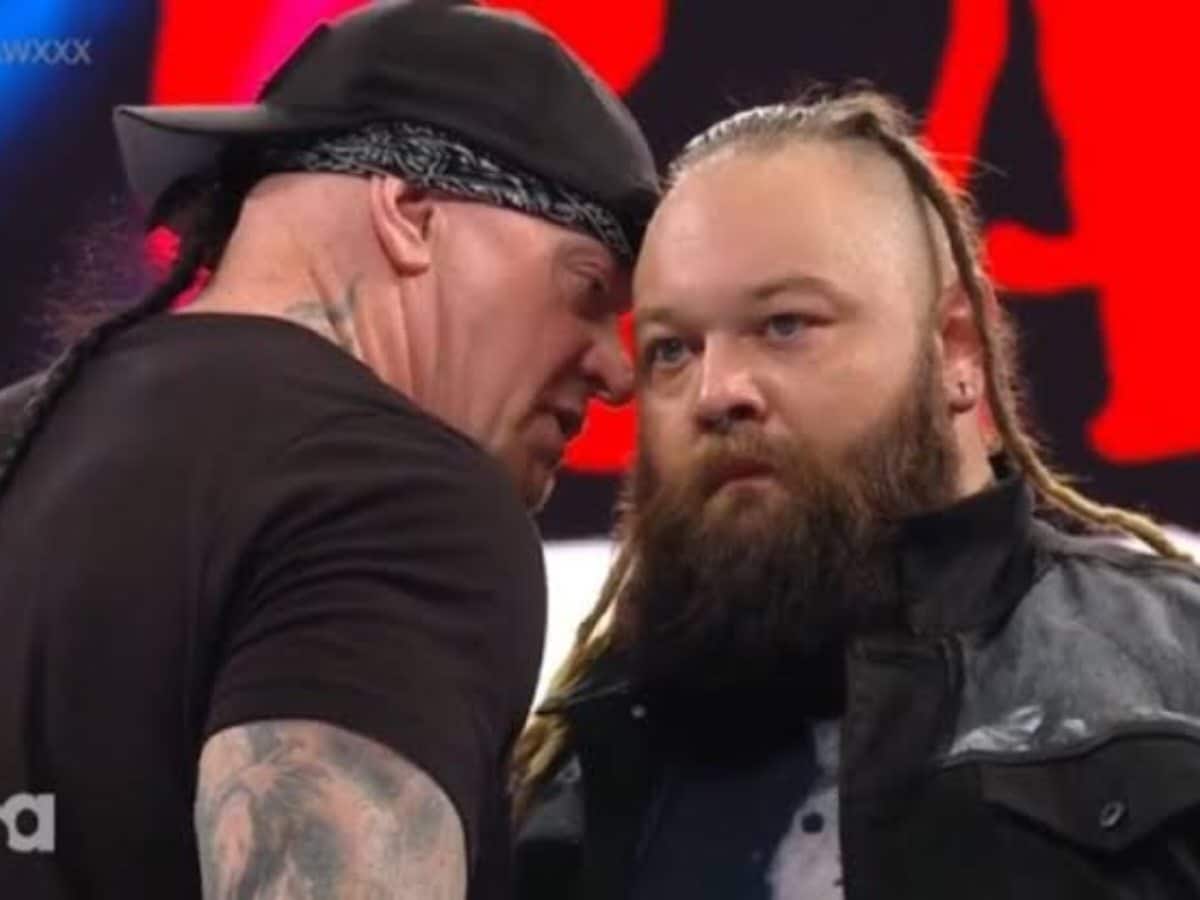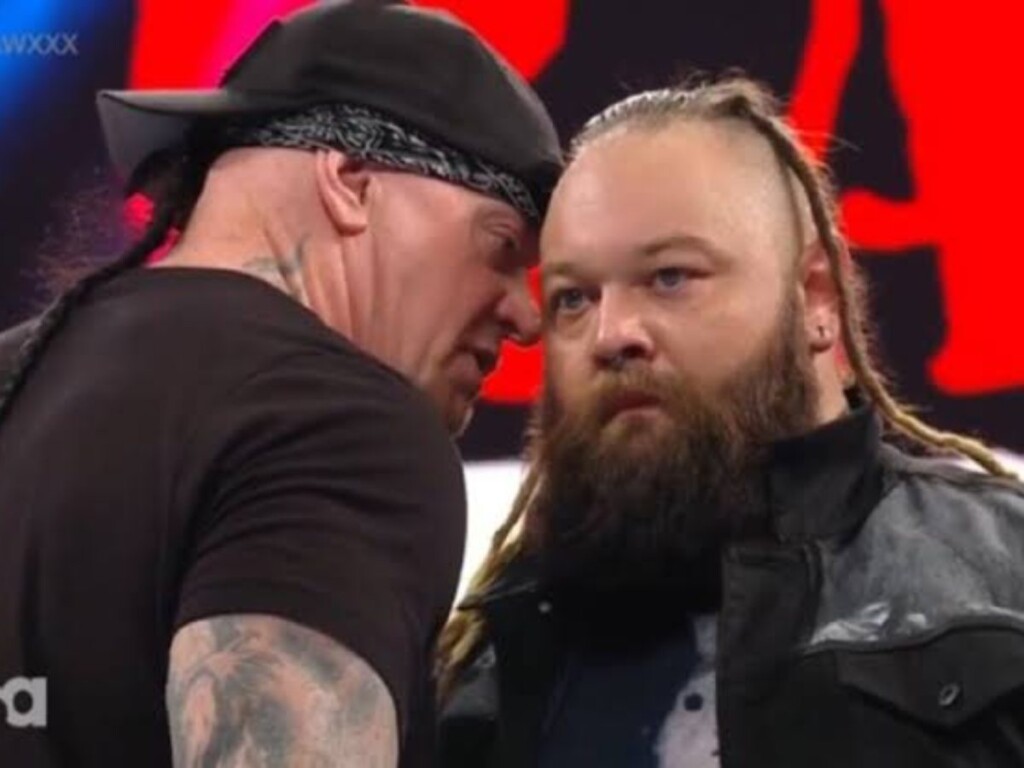 After The Undertaker entered the ring, LA, frightened by the intimidating Deadman, left the ring in a hurry. LA was walking backwards after mocking The Undertaker and saying he was going to let him slide, only to walk right into Bray Wyatt by a hair's breadth. A perplexed Knight had nowhere to go but redirect himself toward the ring. He walked right into the Deadman's hands, who grabbed him by the neck. Eventually, he threw LA into Bray's grip.
Bray Wyatt delivered Sister Abigail to LA Knight before sending him away from the ring. Soon after, Bray Wyatt and the Undertaker stood face-to-face and gazed at each other. The WWE Universe expected a big move from either of the two, but something completely unexpected happened. The Undertaker left the ring after speaking something into Wyatt's ears.
This move has left the entire WWE Universe wondering about the conversation that took place between the two stars. WWE took to their official Twitter account to ask the same, to which The Deadman replied, "Moments define this industry. This one was special!" The tweet has left the wrestling world with even more unanswered questions. We will have to wait and see until the revelation is made.
In case you missed it!
Major update over the Pitch Black match between Bray Wyatt and LA Knight at Royal Rumble
"It's been a wild three decades," The Undertaker reveals his excitement levels for the 30th Anniversary of Monday Night Raw