Austin Theory suffered a devastating trauma last night on WWE Raw. He lost his long-built glory in just minutes. After the brutal beat down suffered by the hands of Bobby Lashley, the United States Champion Seth Rollins was left vulnerable for something catastrophic. Just when the Almighty was headed back, Mr. Money in the Bank Austin Theory made his way out with some plans in his head.
He straight went to the crime scene where Rollins was already grounded courtesy of Lashley. The cunning Theory saw the golden opportunity and henceforth decided to cash-in his contract at the very moment. The bell rings and we got ourselves a United States Championship match between Theory and Rollins.
On a note, this was the first time a Money in the Bank contract was cashed-in on any mid-card title. As we went on with the proceedings, Theory tried to make quick work of Rollins, but to no avail. The contract holder even executed a Pedigree over the Champion, however that too even got kicked out. During the closing moments, Bobby Lashley decided to play part in the bout.
He pulled out referee's leg on the penultimate pinfall attempt by Theory, leaving the challenger in absolutely agony. Finally, Seth Rollins delivered a picture-perfect Stomp to put a full stop and closed the book on Austin Theory. This was Rollins' first title defense since he won it a few weeks back on Raw and was successful.
Also Read : "Grow the f*** up" – When ex-UFC flyweight champion Demetrious Johnson asked Ronda Rousey to be graceful in defeat
Austin Theory losing the MITB contract leaves WWE Universe absolutely discontented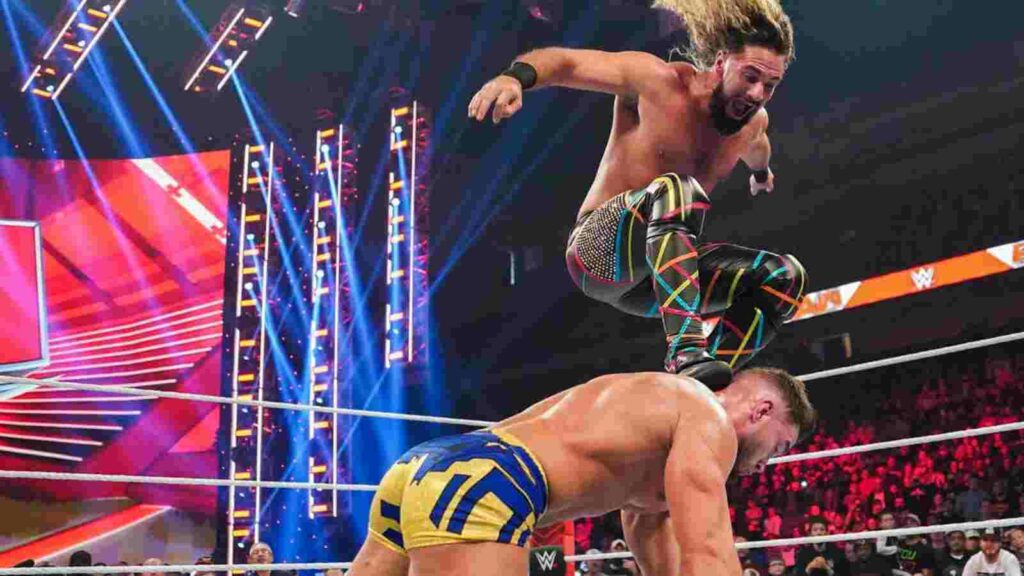 Triple H does not like Theory after everything he's done for him since he came into creative power. The latter was a Vince McMahon project and once he went away, it was all darkness for the young gun. We saw how following an unprecedented turn of events, Theory lost everything, including his own credibility.
The WWE Universe is widely disappointed after how Austin Theory was made to look in his latest venture. Fans are fuming in anger, claiming how Triple H have dug deep to bury the young star. You can check out various reactions reflecting how riotous they're currently.
Also Read : REPORT: WWE planning a DEFINITIVE third match between Brock Lesnar and Bobby Lashley, possible date revealed