Trish Stratus is in a heated rivalry with 'The Man' Becky Lynch. They were previously booked together to compete against Liv Morgan and Raquel Rodriguez to defend the women's tag titles. However, after the gruesome match, they lost, and Trish Stratus turned against Becky Lynch. Her vicious attacks have kept Becky out of the ring for a couple of weeks.
Becky would undoubtedly want her revenge against Trish. Moreover, in the SmackDown segment of WWE Draft, Raw chose Becky Lynch as their first pick. After the pick, she also sent a message to WWE fans about her excitement to come back to RAW. However, Trish Stratus made her shots on social media too regarding Becky's return.
WWE Hall of Famer has been relentless in mocking Becky Lynch week after week. She is proving everyone why she was one of the best in the attitude era. Stratus, taking another dig at Lynch recently, tweeted, "Am I the only one thinking about what a waste the @BeckyLynchWWE draft pick was?? She's not even going to show up on #wweraw… Ever. Again. Like totally missing. Byeeeee." 
But even after Becky's absence from the RAW segment, Trish again tested Becky's patience with one more tweet. This time Trish went one step further, she posted a hilarious missing poster and captioned it, "Hmm no, @BeckyLynchWWE on #wweraw… I hate to say I told you so… but I told you so".
Related: WATCH: Trish Stratus turns heel against Becky Lynch at WWE RAW
Fans' Reaction to Trish Stratus's Tweet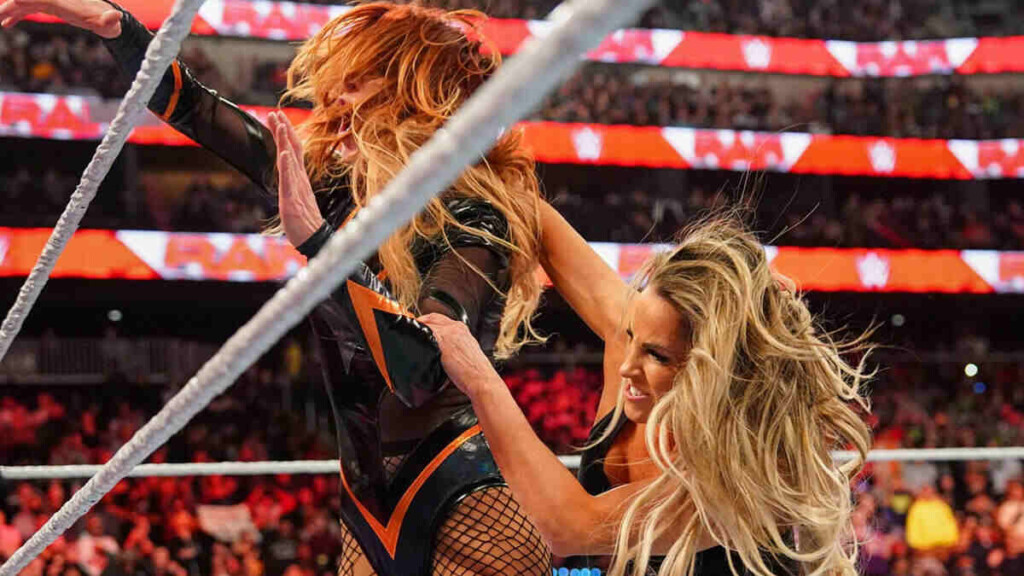 After some load of tweets by Trish Stratus, fans are getting more excited for Becky's return and amazed to see what's next in this rivalry. Moreover, fans have mixed reactions to Trish's tweet. Some support Becky Lynch and believe, Trish is under-judging new-generation superstars. Whereas some fans believe Trish will come on top of this rivalry as she is from the good old classic attitude era. Some of the best tweets by fans are here:
No matter who comes out on top in this rivalry, one thing is sure: this rivalry made many WWE fans remember the old-school WWE style. Their match is still not booked at Backlash; maybe WWE Creative wants to push their rivalry to something more. After all, both superstars are in the same brand, i.e., Raw.
In Case You Missed: