Finn Balor has proved to be a dominating force in WWE. His power of dominance is such that he was able to convince Rhea Ripley and Damian Priest to kick the R Rated Superstar from the Judgement Day. not only did he do that but is now also leading the stable.
Edge had planned to include Balor in the existing stable but Balor with Damian and Rhea turned against Edge leaving the entire WWE Universe shocked. He is the leader of the stable now. The stable was massively involved with Rey Mysterio and family during its run in the company.
The stable tried their best to convince Rey Mysterio's son Dominik Mysterio to turn against his father. After an immense convincing, they were able to succeed in their plan. Dominik turned against his family at The Clash At The Castle where his family along with Edge went against the Judgement Day.
Dominik is now completely on the side of The Judgement Day. WWE recently organised the Premium Live Event Extreme Rules where Finn Balor went against Edge. The match was a complete package of action and an exceptional storyline. Finn Balor spoke on CBS Sports about what he plans to do with Dominik.
RELATED – "5 star match "; Wrestling Twitter loads up their approvals for an incredibly fantastic match as Finn Balor puts down Edge
Finn Balor speaks highly of Dominik Mysterio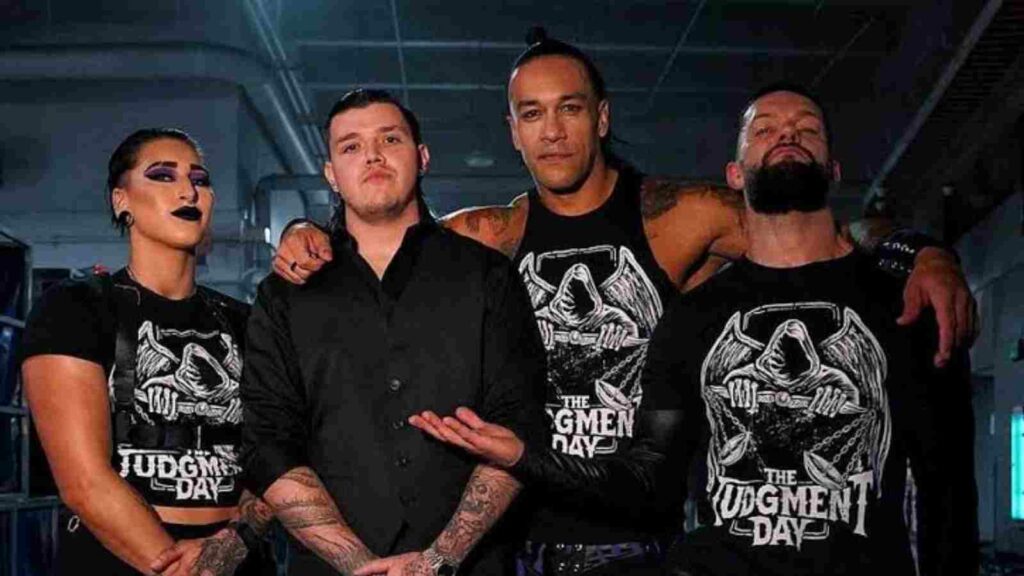 "For me, I just wanna make Dominik feel more comfortable. I feel like he's a young guy in a cutthroat industry that probably has a lot of people jealous of him, given the fact that his opportunity was maybe rushed due to the fact of who his father was," said Balor.
He brought out before the public his past and the role that he played in the tag team along with his father. He said that as soon as he was getting used to the role, he was compelled to change it again. Balor's primary aim was to make Dominik comfortable with his stable in the ring.
Finn Balor acknowledged the fact that he has been portraying his heel character exceptionally and believes that he has an amazing WWE career ahead of him. "He has an incredible amount of potential. Obviously, his family lineage speaks for itself, and I've no doubt that in the future, he will step out and exceed his father's shadow," said Balor.
ALSO READ – "YOU were the one that taught us"- Rhea Ripley blames Edge for her Brutality towards his wife Beth Phoenix