The Intercontinental Championship has a long and rooted history over the decades. There have been very few superstars who have made the championship prestigious. However, Gunther is one such name that added elegance to the Intercontinental title in the modern era. The Ring General has been holding the title for around a year now. Furthermore, he holds the record for the longest-reigning intercontinental champion. As WrestleMania is less than five weeks away, it seems like Gunther has finally gotten an intrepid challenge for his title at WrestleMania 39.
On the latest episode of SmackDown Lowdown, WWE superstar Drew McIntyre expressed his yearning to face Gunther at WrestleMania 39. He said that he was bloodthirsty for the Intercontinental Championship. Moreover, the former WWE Champion said that the biggest event of the year is just five weeks away, and he wants to join the party in Los Angeles. "It's five weeks until WrestleMania. I want Gunther, and I want the Intercontinental Championship," said McIntyre.
The latest segment of SmackDown gave a clear indication that the Scottish Warrior has his sights set on Gunther. After the match of Imperium, the WWE Universe saw Drew McIntyre standing on the ramp and staring at Gunther standing in the ring. However, the audacious stare-down between the two has hinted at their possible match at The Showcase of The Immortals.
Besides, there have been various rumors circulating about a possible match for the Intercontinental Championship. According to the rumors and speculations, Gunther may defend his title in a triple-threat match at WrestleMania 39. The reports suggest that Drew McIntyre and Sheamus could be the ones to include in the program with the Ring General ahead of WrestleMania.
Moreover, WWE announced a battle royal to determine the challenger for The Ring General at The Show of Shows. However, it will be interesting to see how the storyline for the Intercontinental Championship takes shape ahead of WrestleMania 39.
Related: Massive no.1 contender match set to determine Gunther's next challenger for the Intercontinental Championship
The downfall of Drew McIntyre after Clash At The Castle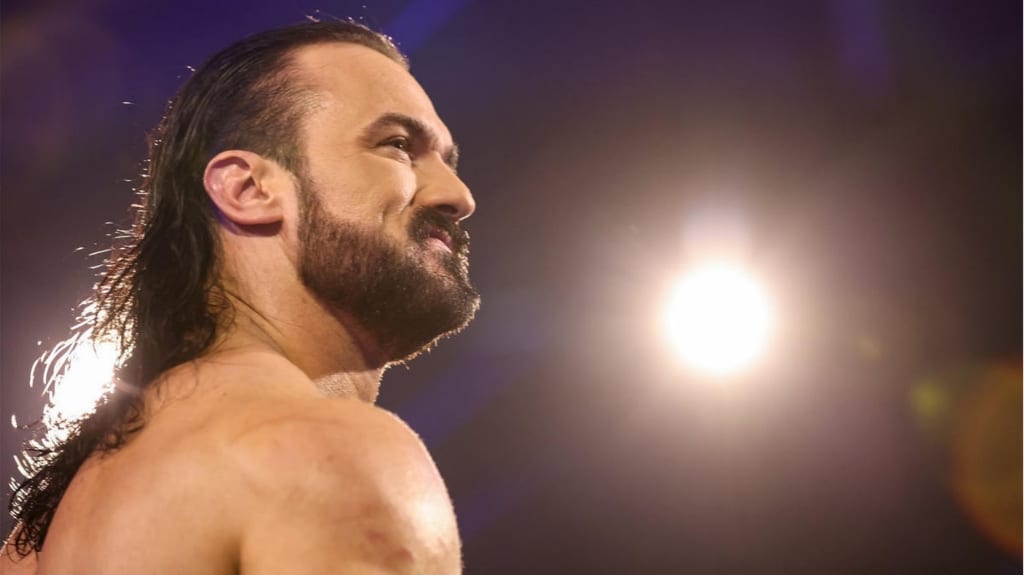 The Scottish Warrior, Drew McIntyre, has been one of the most prominent names on the WWE roster. McIntyre wrestled Roman Reigns in perhaps one of the biggest matches of his career in his hometown of Cardiff. However, his stock has been on the decline since then. The company involved the former WWE Champion in a feud with Karrion Kross, which the fans despised. Moreover, he has been seen in random matches at SmackDown ever since.
The WWE Universe saw the labefaction of Drew McIntyre in the last few months. However, it seems like the Scottish Warrior is finally on the rise. It looks like he would be involved in the Intercontinental Championship picture ahead of WrestleMania. WWE has started to elevate the former WWE Champion to the level where he finally belongs.
In case you missed it: