Hulk Hogan is a wrestling icon. Hogan has succeeded in building a reputation as one of the greatest in-ring performers in sports history. In his career, Hulkster has won the world title multiple times and held the title for one of the longest periods of time.
Hogan is buddies with several renowned wrestlers, and he recently shared a flashback photo of a few of them on Instagram. Mr. T and Sylvester Stallone, two highly significant wrestling figures, make up Hogan's new post. The article features images of the three of them from the 1990s and now.
The caption on Hulk Hogan's Instagram image said, "The thunderlips are in the new flesh now." This message was a reference to the classic Rocky 3 film, in which Hogan and Sylvester Stallone played The Ultimate Male and The Ultimate Meatball, two characters who fought in the ring.
The fans who have seen that movie are now sentimental, and they are all spamming the match tag name in the comments, which received a very nice response from the fans to this article. Even the next Hulk Hogan biopic, which may also be in danger, will be about the wrestler.
Also Read: Shayna Baszler explains why she severely beat the former SmackDown Women's Champion on SmackDown
Hulk Hogan's biopic is not going to be out anytime soon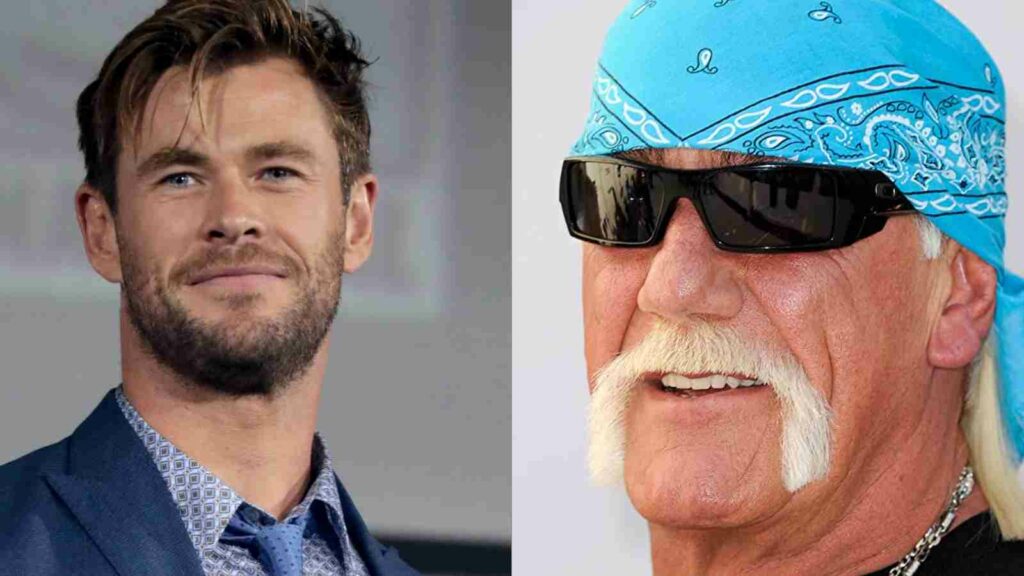 Hogan will get a true biographical film about him, and Chris Hemsworth, a well-known box office draw, will portray the icon. Despite the fact that everything was prepared, it appears that the movie won't be released anytime soon, as Hemsworth stated in the Vanity Fair interview.
Hemsworth stated that he would take a significant break from filming and other activities and that he might return to the project later on. He also made note of the possibility that he would develop Alzheimer's and lose the ability to recall dialogue.
Also Read: REPORT: WWE has Major Plans for the Bobby Lashley and Brock Lesnar Feud Ahead
"Yeah, it's like one in a thousand people…or one in 10,000. I can't remember. But eight to 10 times more likely. Since you told me that, I feel like my memory's getting worse. It's a placebo effect—or it's taking place!" stated Chris Hemsworth.
Also Read: "I Went Red in the Face…" Seth Rollins Reveals How a Prank by His former Teammate Embarrassed Him Publicly