Kurt Angle and Hulk Hogan marked their presence in the world of pro wrestling as they stepped inside a ring at the 30th anniversary of Monday Night RAW. WWE legends left great memories for everyone who witnessed the event.
The event was followed by Kurt Angle speaking on his 'The Kurt Angle Show' where he revealed a heartbreaking update on Hulk Hogan's health. He claimed that Hogan's surgery had left him in a poor physical state and that he was unable to walk properly without the help of a cane. Kurt also said that Hulk was unable to feel the lower part of his body.
Hulk Hogan recently appeared in a video by TMZ Sports in which he seemed to stay quite fit physically. The 69-year-old star was deeply engrossed in the video as he performed Ric Flair's signature, "Wooooo". His age falls short of expressing the love he still has for the world of pro wrestling.
Kurt Angle made it public that he talked to Hogan backstage at RAW is XXX. However, it now appears that there had been a tremendous misunderstanding between the two stars regarding Hogan's health. However, this did not hamper the relationship the two legends share both inside and outside the ring.
Discover More: "I really feel for Hogan," WWE Hall of Famer reveals that Hulk Hogan cannot feel his legs after back surgery
Hulk Hogan wants to be a part of The Bloodline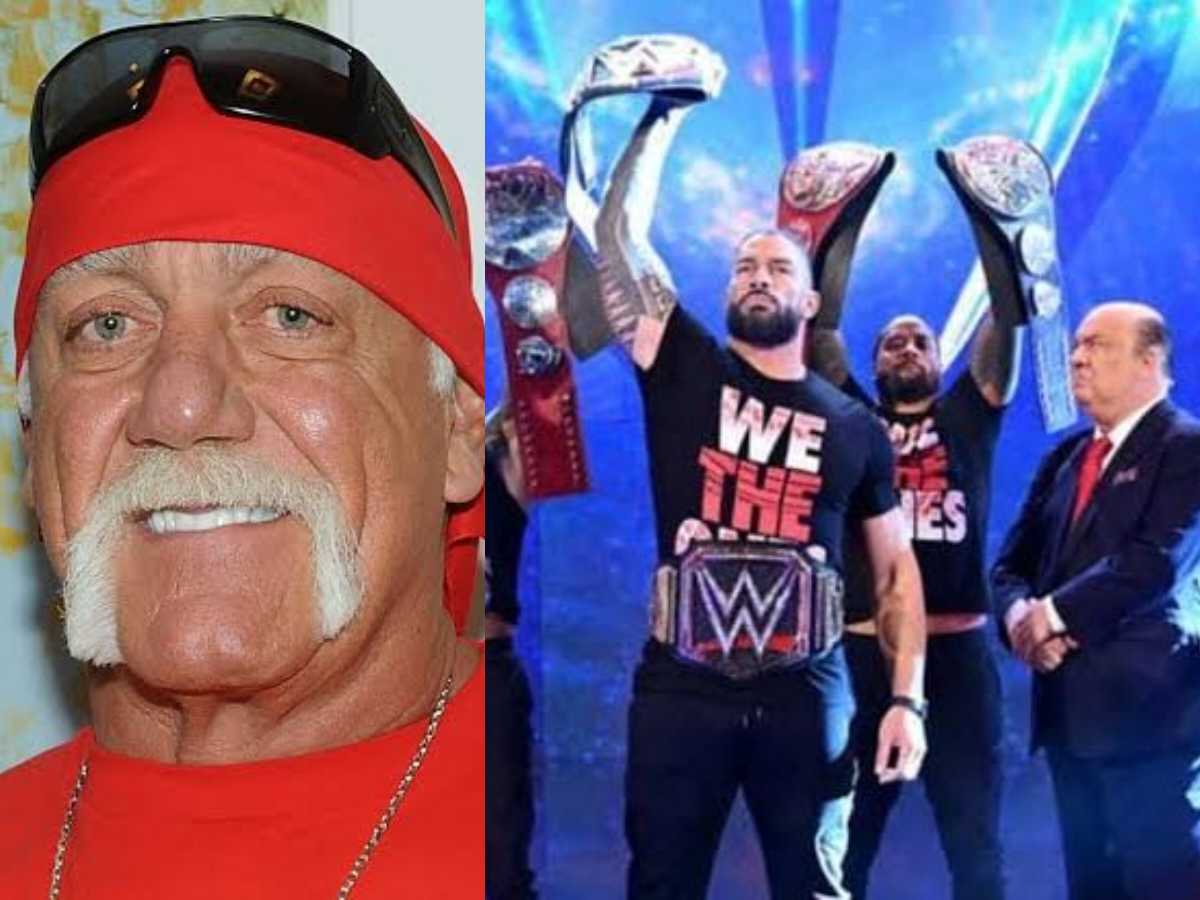 RAW XXX gave an excellent platform for the WWE legends to re-enter the gates of the WWE. Hulk Hogan extracted the maximum benefit from this opportunity and was seen engaging with Paul Heyman in a long conversation. During this, he expressed his desire to join hands with the Bloodline.
"I'm tired of this Hulkamania crap. I wanna be Uced up!" said Hulk Hogan. The video surfaced all across Tik Tok and gathered massive attention from the fans. With The Bloodline in the midst of a massive breakup, such an addition would add to the popularity of the segment.
Sami Zayn's betrayal of Roman Reigns has opened multiple chapters of new storylines. The WWE Universe is on Sami's side and wants to see him as the new champion. Friday Night SmackDown's recent episode witnessed an aggressive Sami Zayn challenging his Tribal Chief for the Universal Championship. The match will take place at Elimination Chamber, and Reigns is expected to drop the title there.
In case you missed it!