As Gunther has embarked on an generational run as the Intercontinental Champion, more and more superstars want to have a piece of him. In his record-setting title reign, The Ring General has elevated whoever he's fought with. Well, there's an individual who holds a longstanding history with Gunther from the days he was still wreaking havoc, but as Walter. That name is none other than Ilja Dragunov.
The Russia-born wrestler took Gunther to his limits during their time in the NXT UK. In fact, Dragunov was the one who ended Gunther's reign of 870 days as the NXT UK Champion at NXT: Takeover 36. That being said, Ilja is looking to rekindle his dates with the Imperium leader. Appearing on the Hall of Fame podcast, The Mad Russian was asked about his dream opponent for WrestleMania.
Without any hesitation, Ilja named Gunther as the one. Even calling their match a destiny, he praised the Austrian for always bringing out the best in him. Dragunov believes there's no better man than Gunther, with whom he could have a perfect match. "It must be Gunther. It must be him. There is no other choice. This is destiny." As for having him at The Showcase of the Immortals, Dragunov said, "There is no one person that I can have a better match with on such a high level as WrestleMania."
Not that long ago, the 29-year-old lauded the current Intercontinental Champion on Ryan Satin's Out of Character podcast. Ilja had nothing but the utmost appreciation for the Ring General. Apparently, they'll meet down the road on a much bigger stage than their previous encounters in NXT UK, which were absolutely insane. Gunther has to avenge his loss, which ended one of the longest title reigns of the modern era.
Related: Gunther explains why he doesn't consider Roman Reigns "a dream opponent"
Gunther has a certain Blackheart lurking for his title
Putting Chad Gable in the rearview mirror for the time being, Gunther has yet another threat to evade. In recent weeks on Raw, Tommaso Ciampa has solidified his intentions to clinch Gunther's gold. By the looks of it, the leader of Imperium will probably have to step foot inside that ring against The Sicilian Psychopath at WWE Fastlane.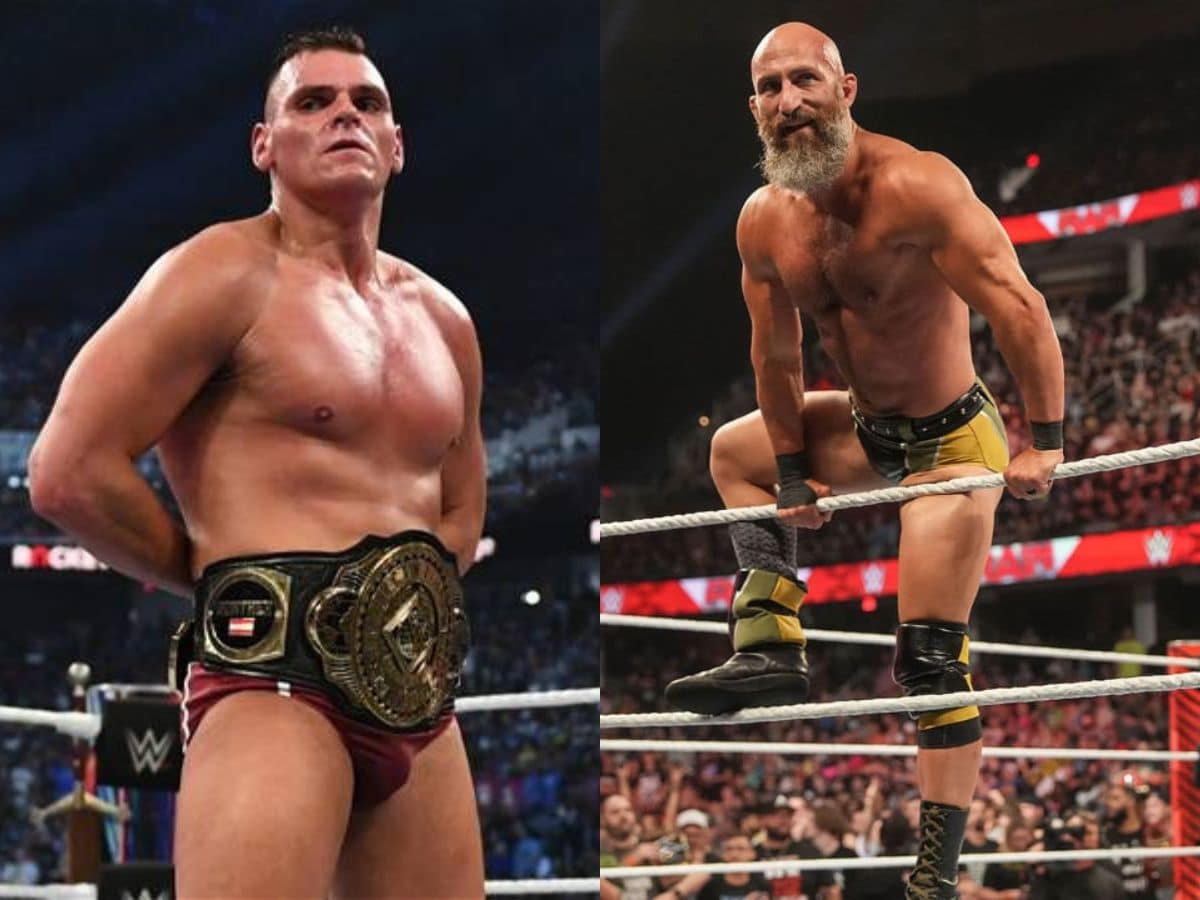 For the record, Gunther and Ciampa had a banger of a match at NXT: Stand and Deliver back in 2021. They could get an opportunity to top that one in Indianapolis at Fastlane. For what it's worth, The Blackheart hasn't been able to exploit the abundance of potential he possesses on the main roster.
Triple H's creative reign led some of the fans to believe that Tommaso Ciampa would be as successful on the red brand as he was during NXT's Black & Gold era. However, that's a far cry and needs plenty of work to be done in that direction.
In case you missed it: