Finn Balor tasted victory against Edge at the Extreme Rules Premium Live Event. The Match was one of the best of the night and was the longest match of the night. Finn Balor and Edge's bout was truly an extreme one as it had the right level of physicality and brutality.
Edge was not going to succumb to Finn Balor and Judgment Day's tactics, and they made him do so on purpose by using his wife Beth Phoenix as bait. Rhea Ripley threatened Edge with Con Chair To if he would not surrender. Despite Edge quitting, Ripley attacked Phoenix.
This week on RAW, Finn Balor summoned AJ Styles to hear his response to his proposition to join Judgment Day. Balor anticipated AJ Styles to join the Judgment Day, but instead Styles brought out his stablemates Karl Anderson and Luke Gallows, members of his stable The OC. Following that, The OC assaulted Judgement Day and forced them out of the ring.
RELATED: "He's a young guy in a cutthroat industry" Finn Balor has massive plans for Dominik Mysterio
Jim Cornette didn't approve of Finn Balor's judgement day actions that night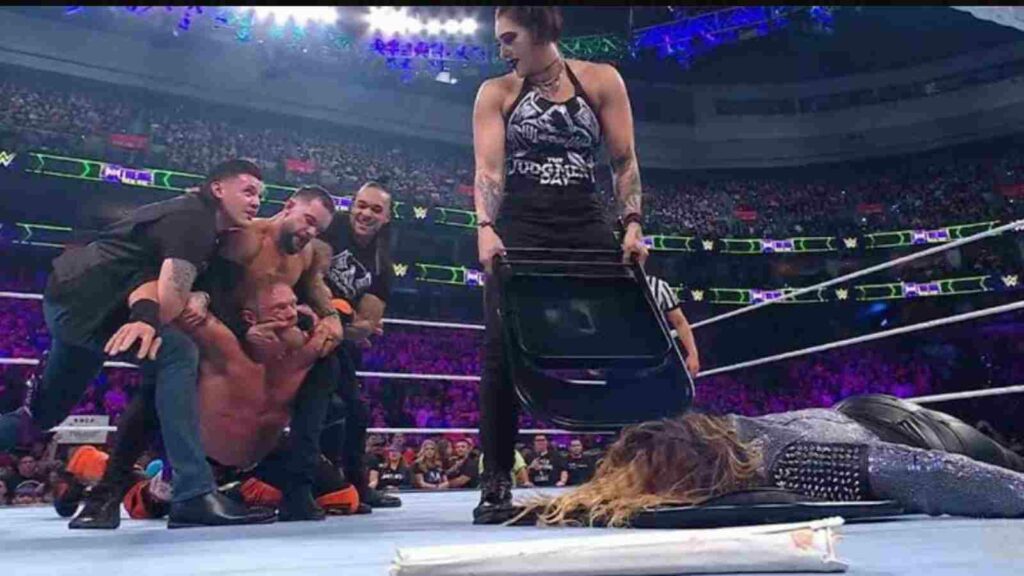 The crowd was emotionally involved in the Finn Balor vs. Edge bout at the Extreme Rules Premium Live Event and each of the performers played their part well and the storytelling by them was just phenomenal. Despite the match's favourable reviews, one person had reservations about the way it was resolved.
In the most recent episode of The Jim Cornette Experience, Jim Cornette questioned both the referee's actions at the end of the game and the activities of the Judgment Day at the conclusion. He slammed WWE for the plot and declared that he wouldn't again watch another show produced by them.
"In any territory in wrestling history, the fans would have rioted and burned the ring over this finish. Not heat on the heels [Judgment Day], heat on the promotion, that would have been a town killer. How in the world are these heels being allowed to do this? There's the referee doing nothing, this f*****g wrestling promotion sucks, that shouldn't have been allowed, I'm not coming back and giving them any more of my money,"
It has been reported that The Rated R superstar will return to the Survivor Series, and we may also see the much-awaited match between Rhea Ripley and Beth Phoenix very soon.
ALSO READ: Sheamus compares the WWE Superstar to Edge in terms of having a brilliant mind in the business