The Shield is regarded as one of the most dominant factions of this generation. One-third of The Shield, Dean Ambrose, a.k.a. Jon Moxley is currently working at All Elite Wrestling. Moxley paid tribute to Seth Rollins on this week's AEW Dynamite. As a result, there has been a buzz in the wrestling community.
The 37-year-old collided with Rey Fenix for the AEW International Championship at the annual AEW Dynamite Grand Slam event in Arthur Ashe Stadium. In the midst of the match, Jon Moxley doled out a devastating Curb Stomp on this opponent over the ramp. It is a move his former Shield brother made famous, and so Moxley seemingly paid tribute to Rollins.
An X user recently shared a video of Moxley hitting Fenix with the curb stomp from last night's match. In no time, the crowd started singing Seth Rollins' theme song in the arena. Apparently, Jon later suffered a concussion during the match. However, the clip has been making the rounds on the internet. Watch the clip below.
The Hounds of Justice's unbreakable bond was on full display last night. Despite being separated by companies, their friendship remains unchanged. Recently, all three Shield members grabbed the top three position in the PWI Top 500 list. Seth Rollins secured the top spot on the list, followed by Roman Reigns and Jon Moxley.
Related: Seth Rollins breaks his silence after the former Shield brothers claim the Top 3 spot on PWI's elite list
Update on Jon Moxley's recent injury at AEW Grand Slam
Last night at the annual AEW Grand Slam event, Jon Moxley faced Rey Fenix to defend his AEW International Championship. However, as per recent reports, the AEW star has sustained a potentially severe concussion during the match. It happened when Fenix delivered a piledriver out of nowhere.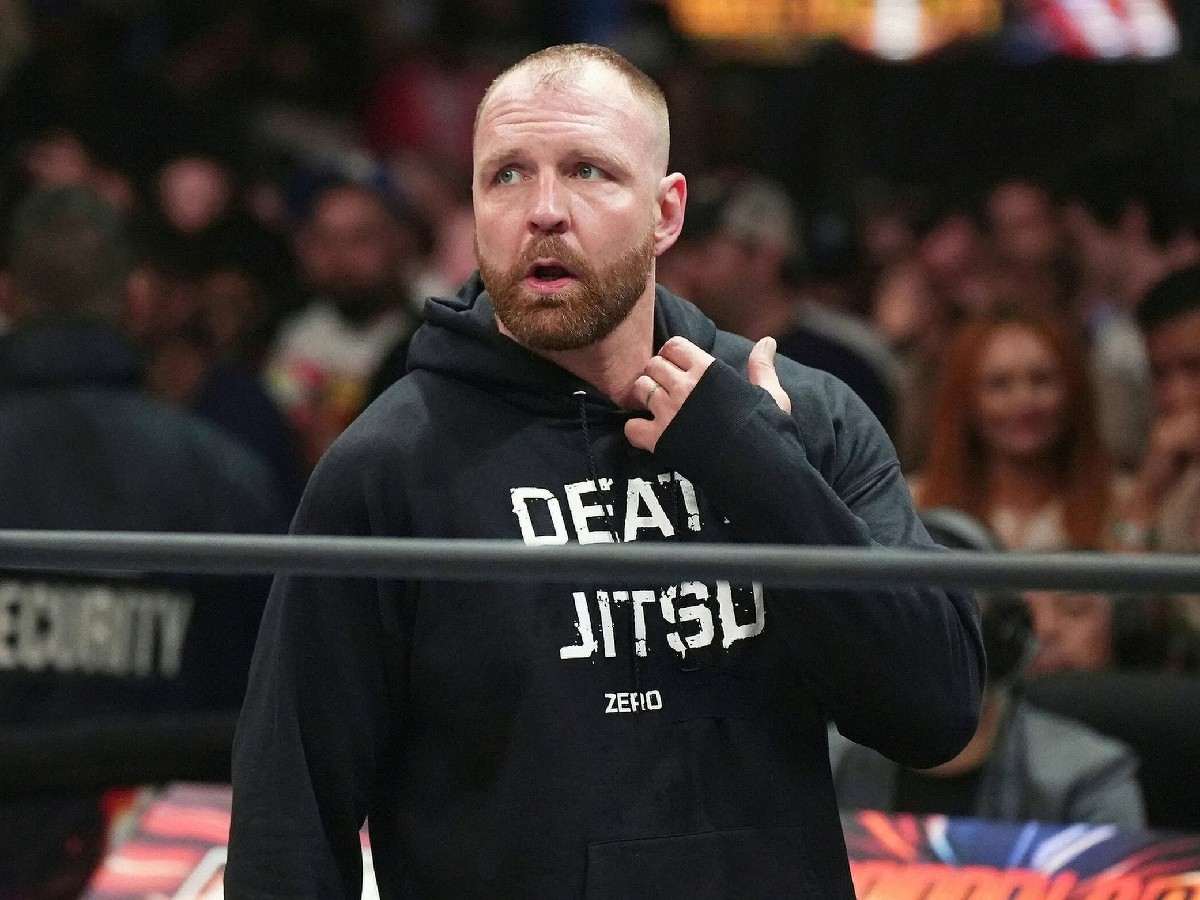 Things appeared awry after Fenix hit a modified piledriver on Moxley, but the latter failed to kick out, alarming everyone. However, the referee pretended like he kicked out on two. Rey Fenix finished the match with a second piledriver. It appears that the spot was an unplanned moment, as it was conspicuous from the referee's act.
Rey Fenix captured the AEW International Championship in the fast-paced title match. However, the awkward finish of the match has left several fans suspicious about the original outcome of the match. Bryan Alvarez of Wrestler Observer Newsletter also confirmed Moxley's apparent injury on his X.
In case you missed it: