The recent WWE Friday Night SmackDown witnessed the birthday celebration of the Olympic medalist Kurt Angle. The former WWE Superstar was seen at numerous segments of the episode gracing the audience with his iconic presence. However, what followed the segments was enjoyed by everyone witnessing the moment.
WWE announced Kurt Angle's birthday celebration for the main event and thus was sure to be a bang. Kurt walked his way towards the ring in his blue, white and red Olympic costume with his Olympic medal. The ring was all decorated in the shades of the same and the cake too was decorated with the same. A smiling Kurt was busy thanking the WWE Universe when he was interrupted by the Alpha Academy.
After being insulted by Chad Gable about his professional run, he left the ring. However, Otis and Chad's enjoyment of cake couldn't last long as Kurt announced a big surprise for them. He welcomed a milk truck to quench the thirst the Alpha Academy might be left with after eating all the cake. The milk truck brought another jaw dropper for the audience as it made the WWE debut of the Olympic medalist Gable Steveson.
The two Olympic wrestlers threw bottles of milk on the surprised superstars who were busy cherishing the birthday cake. Hardly had they absorbed the situation when Kurt brings out the milk hose and drowns the Alpha Academy in milk. The entire scenario left the WWE Universe in splits of laughter. The event was indeed one of the most memorable segments of the year. The entire segment can be watched .
Also Read – Chad Gable reveals his dream opponent
Kurt Angle was verbally assaulted by the Alpha Academy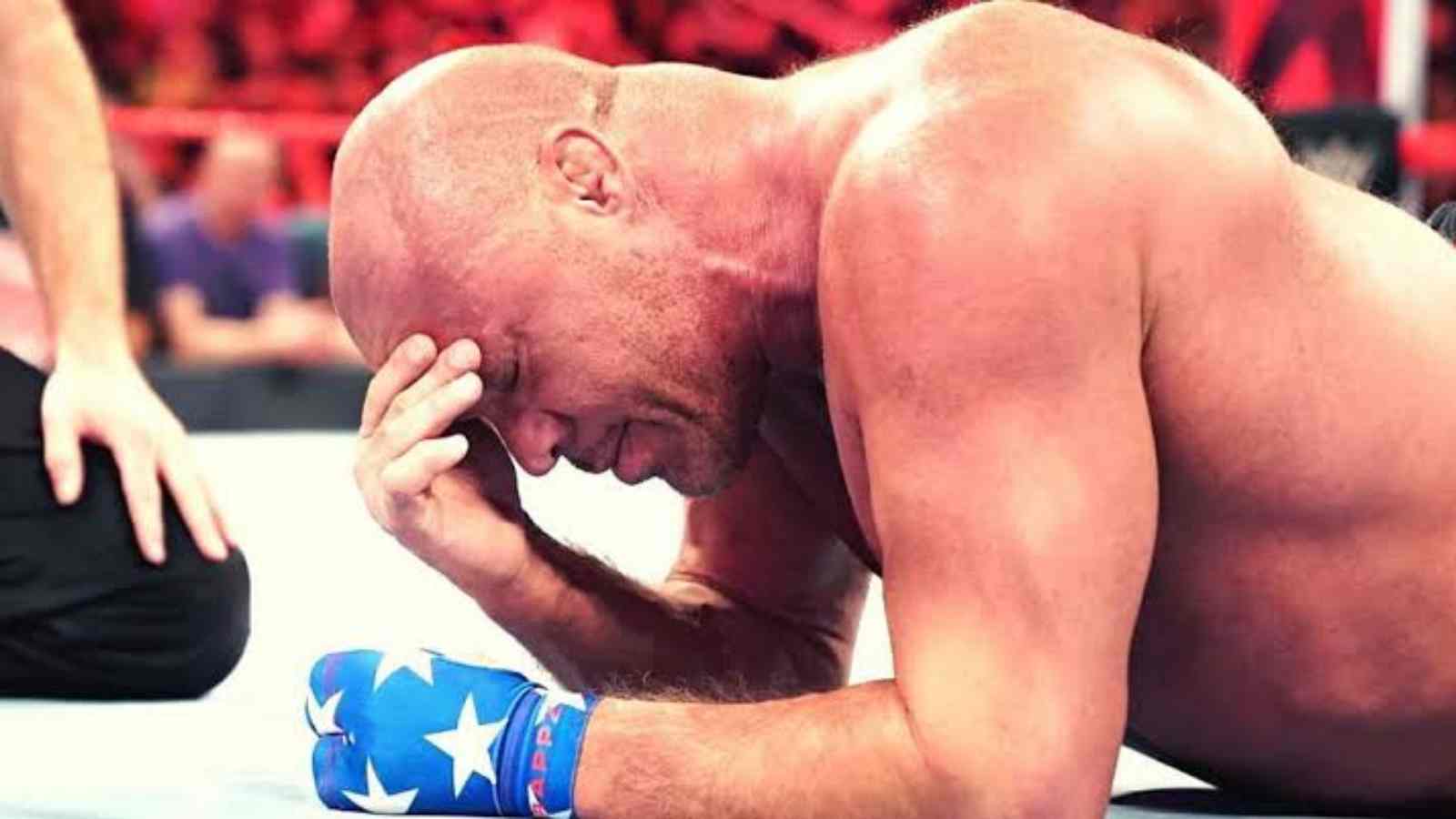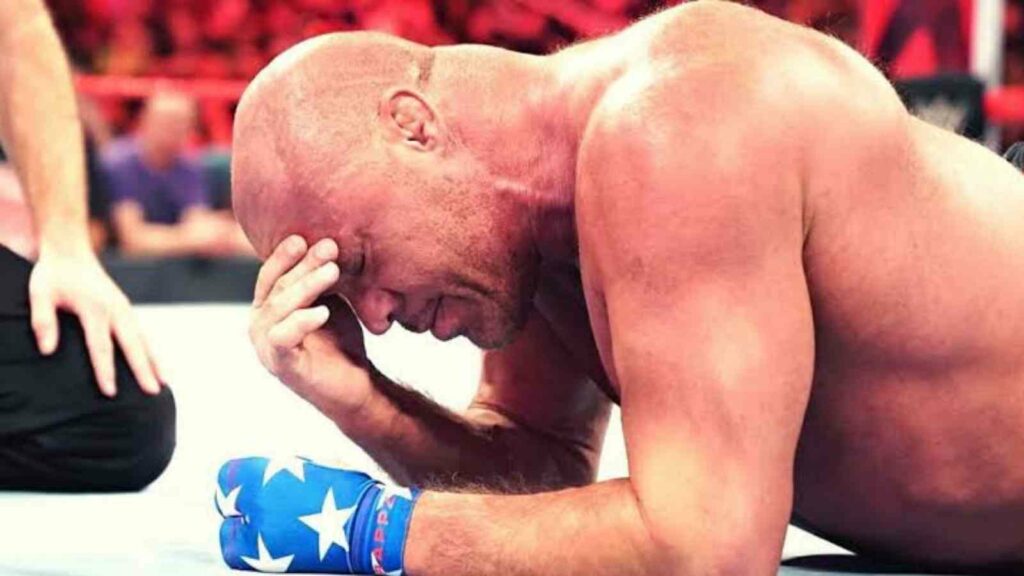 Chad Gable and Otis seemed tremendously upset for not being invited to Kurt Angle's birthday party. As in the words of Chad Gable, "Every clown in Pittsburgh gets an invitation to your birthday party and Alpha Academy does not make it on the list." despite being dressed in formals.
Also Read – "I don't think so," Kurt Angle discusses his potential comeback from RETIREMENT
Chad told Kurt that the audience was right when they told him that he sucked. "You got no integrity, you have lost your intensity.",said Gable. He asked him to get out of the ring otherwise he would end up having another broken neck. A disappointed Kurt had no way out but to leave the ring with his head down in disappointment. Chad also added that the cake tasted of disappointment and salty of the tears that he had cried.
Also Read – "Putty in my hands," Kurt Angle predicts what would happen if he FOUGHT Ronda Rousey