Kurt Angle has been a legend in the pro wrestling industry he has been excellent in the ring and was very best in the business at one time. Kurt Angle won Olympic gold in 2000 which led him to have a contract with the biggest sports entertainer company WWE. He did many things to become the face of the company from 2003 to 2004. One of the things was the feud with Triple H.
Kurt Angle feuded with Triple H in 2000 which elevate his whole career and made him a legitimate star in the company. One of the segments of the feud was when Kurt kisses Triple H's real-life wife and the daughter of Vince McMahon, Stephanie. According to Kurt, this was the most awkward he has ever been.
ALSO READ:"Don't be WIERD" Lana Discusses Vince's reaction to Miro getting angry
Were Kurt Angle and Stephanie being pushed around by Vince McMahon?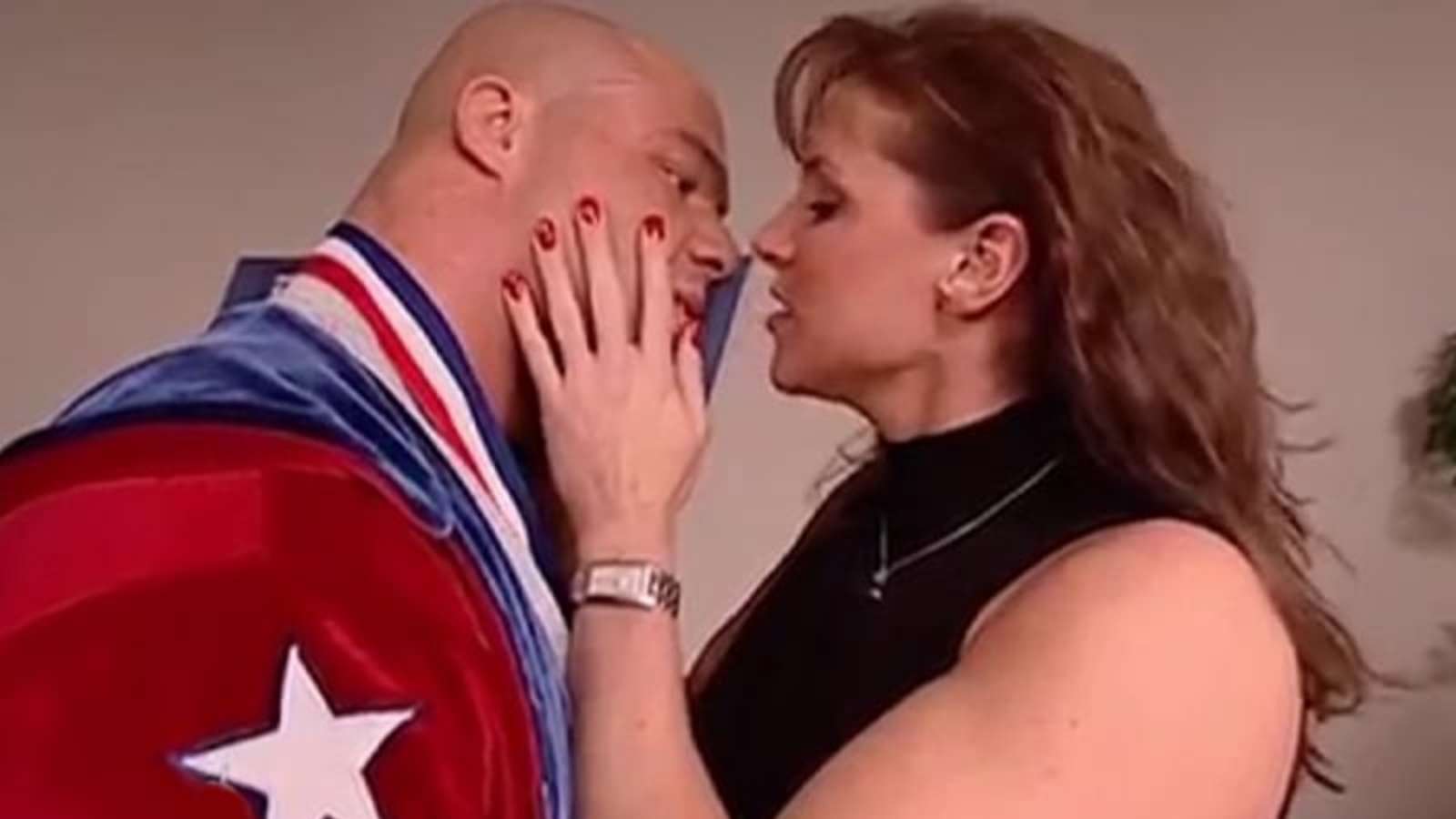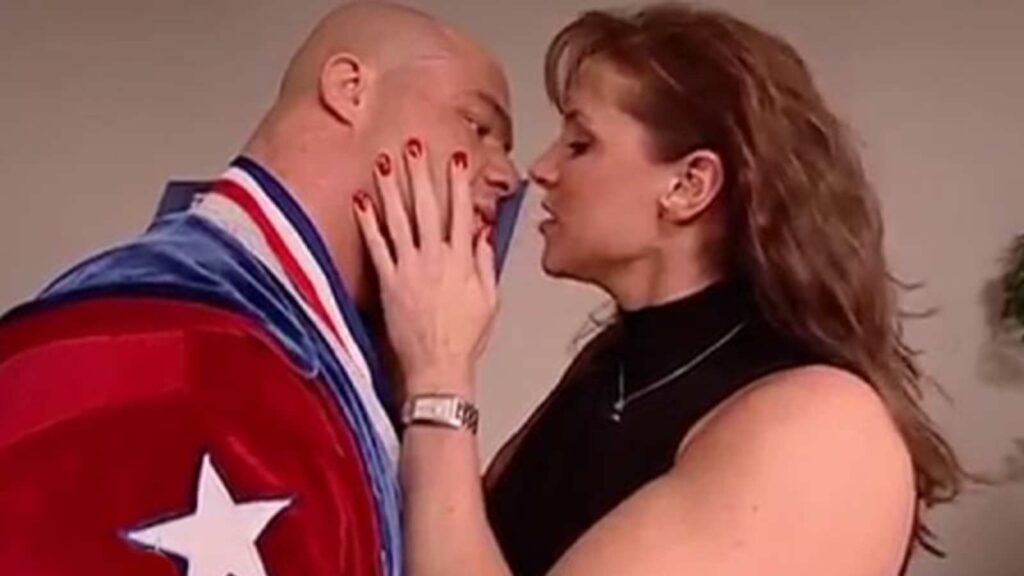 Kurt recently shared that when doing that segment Vince was standing very close to the camera and the two individuals when they have to kiss which made Kurt Angle very nervous which leads him to have duck fish lips when he kisses Stephanie says that he kisses like a fish on which Kurt replies that what does Stephanie wants from him.
He continues and says your dad is standing right here and you are married to Triple H. what do you want me to do slip up my tongue there. They took a few takes until Vince was convinced that this is the kiss he wants to cast on the TV. Kurt was so much in the awkwardness that he did not want to talk about this ever in WWE.
"It was weird. It was very uncomfortable. Vince, not only was he directing, he was two feet away from us. The camera was right here, Stephanie and I are here, and Vince is right behind the camera looking at us. I'm not saying he felt like he looked like he was aroused, but he had this look like, I want to see this."
"So I kissed Stephanie, and I do it like this because I'm nervous as hell. I look like a duck, with fish lips. Stephanie afterward said, 'You kiss like a fish.' I said, 'What the hell do you want me to do? Do you want me to slip you the tongue while your dad's watching? Plus you're married to Triple H."
ALSO READ:Miro shockingly likes a tweet stating that WWE booked him better than AEW
ALSO READ:"Ass Boys retire like Vince McMahon"- John Cena reacts to Max Caster's mention of Vince McMahon's retirement in a pre-match rap in AEW