Liv Morgan and Ronda Rousey's feud for the WWE SmackDown Women's Championship is one of the most talked about rivalries of 2022. The two women are equally deserving for the title but Liv Morgan seems to have a great hunger for the same.
Ronda Rousey is known for her 'Rowdy' in-ring attitude. She has led the women's division of the company as she did in UFC. Ronda Rousey is one of the greatest professional sportspersons of all time and she has done a lot to bring the women's division to a higher position.
She is the first ever woman to be inducted in the UFC Hall of Fame which clearly symbolises her contribution to the wrestling industry. Her aggressive and ferocious nature also lands her up in unfavorable situations such as the one she is in now.
RELATED – "It's done. It's over" Hollywood Actor Jake Gyllenhaal on how long he could last with Ronda Rousey
Liv Morgan and Ronda Rousey are related for quite a long time now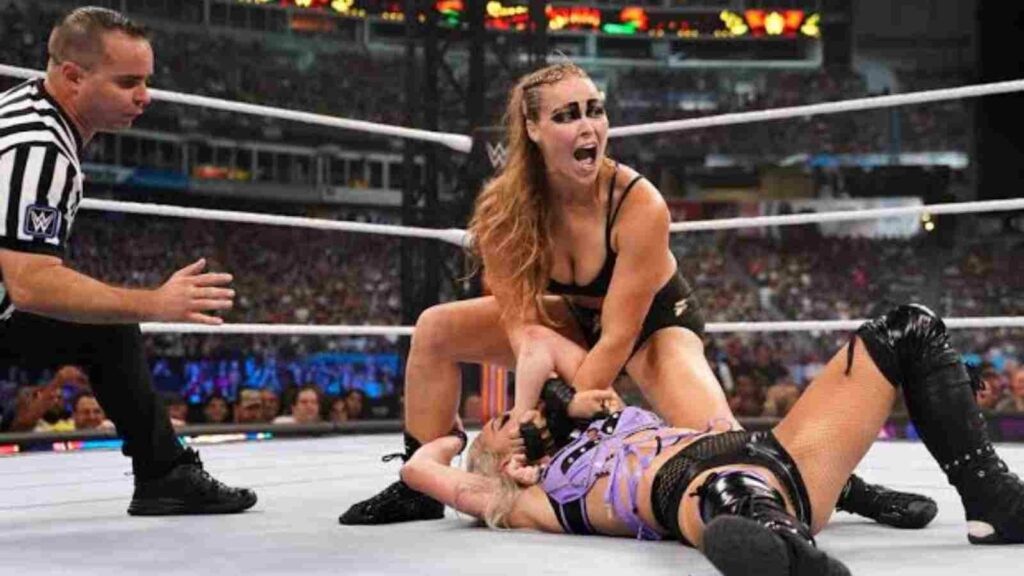 Ronda Rousey became the WWE SmackDown Women's Champion at the Money In The Bank. In the same event, Liv Morgan won the Money In The Bank briefcase and with it, an opportunity for the title. Morgan cashed in her briefcase at the same event and defeated Rousey.
Morgan gained hate for attacking a 'not a 100% Ronda Rousey'. The two met for another title shot at SummerSlam where Morgan was able to retain her title owing to a controversial decision given by the referee. Rousey couldn't accept her defeat and crossed the decorum to attack the WWE official.
The result of her anger was that she was suspended from the ring for an indefinite time. Liv Morgan was also successful in defending her title against Shayna Baszler at the Clash At The Castle. Nevertheless, she received a lot of negative comments for winning the match so one-sidedly.
The WWE fans never leave an opportunity to provoke Morgan against Ronda Rousey. Recently, replying to one such comment, Morgan spoke about her match with Ronda Rousey. "She can.. she just doesn't care or try hard enough. I'm your champion because I LOVE IT MORE," said Liv Morgan.
Liv Morgan has spoken about her love for the title and why she deserves it more than anyone else in the entire WWE community. People have liked Liv Morgan as a person but she does not receive much support after winning her matches. We'll have to wait to see another Liv Morgan vs Ronda Rousey for the WWE SmackDown Women's Champion's title shot.
ALSO READ – "I don't NEED it" Ronda Rousey reveals her plans for facing Liv Morgan in a very subtle manner