One person who has the power to be the burning topic at any place has to be Ronda Rousey. The former Mixed Martial Artist had made a massive name for herself in UFC. Her run at the company was such that she became the first ever woman to be inducted in the UFC Hall Of Fame.
She hardly took time to make it up to the headlines. She has been very open with her se*ual life and it has landed her in multiple embarrassing situations. She has made it to the 'breaking' of multiple news sources both for her in-ring performances as well as for her in-bed statements.
Ronda Rousey's relationship rumours have always been closely watched by her fans. She is currently married to her last boyfriend Travis Browne since 2017. The two also have a daughter. Prior to him, she was rumoured to be dating the UFC star Brendan Schaub.
Brendan Schaub, back at the time, unintentionally spilled a secret from his and Rousey's relationship. Back at that time, Ronda Rousey had asked for 'a real man' to stand next to her. Soon after Schaub was on Joe Rogan's podcast where he, after much wait, spoke about Ronda Rousey.
RELATED – "Ronda Rousey's career is over now" When Mia Khalifa roasted the MMA fighter for making a jump to WWE
Brendan Schaub and Ronda Rousey were once dating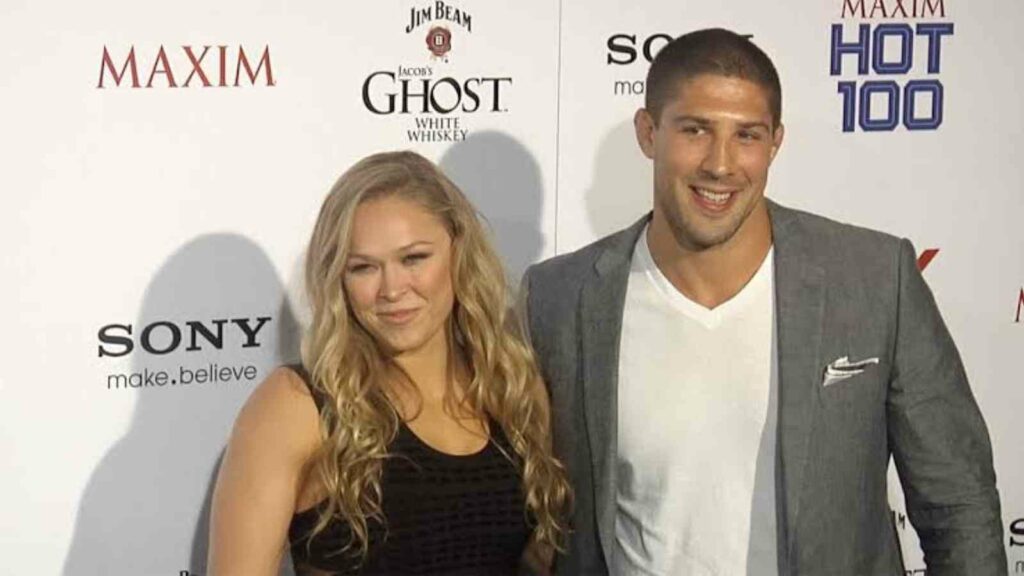 "Believe me, I did her a favor man. I'm not the guy for the job. I'm just not. I'm too much. She needs a guy who's gonna take a backseat. That's not me," he said. He said that Rousey prefers a guy who would always rank behind her.
He added that he himself doesn't let him fall back behind Rousey in terms of money and everything that he has achieved in life so far. His statement was instantly interpreted in another way. The audience took no time to shoot words at him for saying so.
Post the podcast, he slammed all the people who twisted the words as per their need. "I'm a huge Ronda Rousey supporter. I love that girl. I'll defend her to the death. I always do. Too much man? I would never say that," said Schaub defending himself.
But the damage had already been done. No matter how hard he tried to cover things up, he couldn't get things cleared off from the media. There has been no response from Ronda Rousey's end on the same. Ronda Rousey is currently a part of the SmackDown brand of WWE.
Rousey last faced Liv Morgan for the WWE SmackDown Women's Championship where she was defeated. However the decision of the referee was controversial and she couldn't control her anger. Her attack on the referee and the champion is the reason for her to be suspended from the ring.
ALSO READ – "It's done. It's over" Hollywood Actor Jake Gyllenhaal on how long he could last with Ronda Rousey