Logan Paul gained the respect of the wrestling industry with his phenomenal performance at Crown Jewel against Roman Reigns. Paul's dedication and seriousness towards the business is evident, and the 'Maverick' has proved it with just three matches under his belt.
The 'Maverick' possesses the attributes to be a bonafide superstar and is surely a future champion. His match at Crown Jewel against Roman Reigns for the Undisputed Championship was just the third match of his career, and he was truly grateful to have gotten the opportunity.
Logan Paul has now released unseen footage of the day Triple H called him to inform him he would face Roman Reigns at Crown Jewel. The footage on his YouTube channel shows Triple H calling him three months prior to the match to inform him about his idea of Logan Paul vs Roman Reigns at Crown Jewel.
Paul was shocked after hearing the idea, and the video further depicted his training for the match. Hurricane Helms and Shawn Michaels are spotted training Paul for the match. The video also showed him talking to the doctors about his MCL tear, which would take six weeks to heal.
"I had an idea, I didn't want to throw it at you 'til now because I wanted to get full sign off on it. You versus Roman Reigns,"
Also Read: "I have two choices"- Bianca Belair picks two exciting names as her DREAM WWE opponents
Logan Paul shares his vision of choking Andrew Tate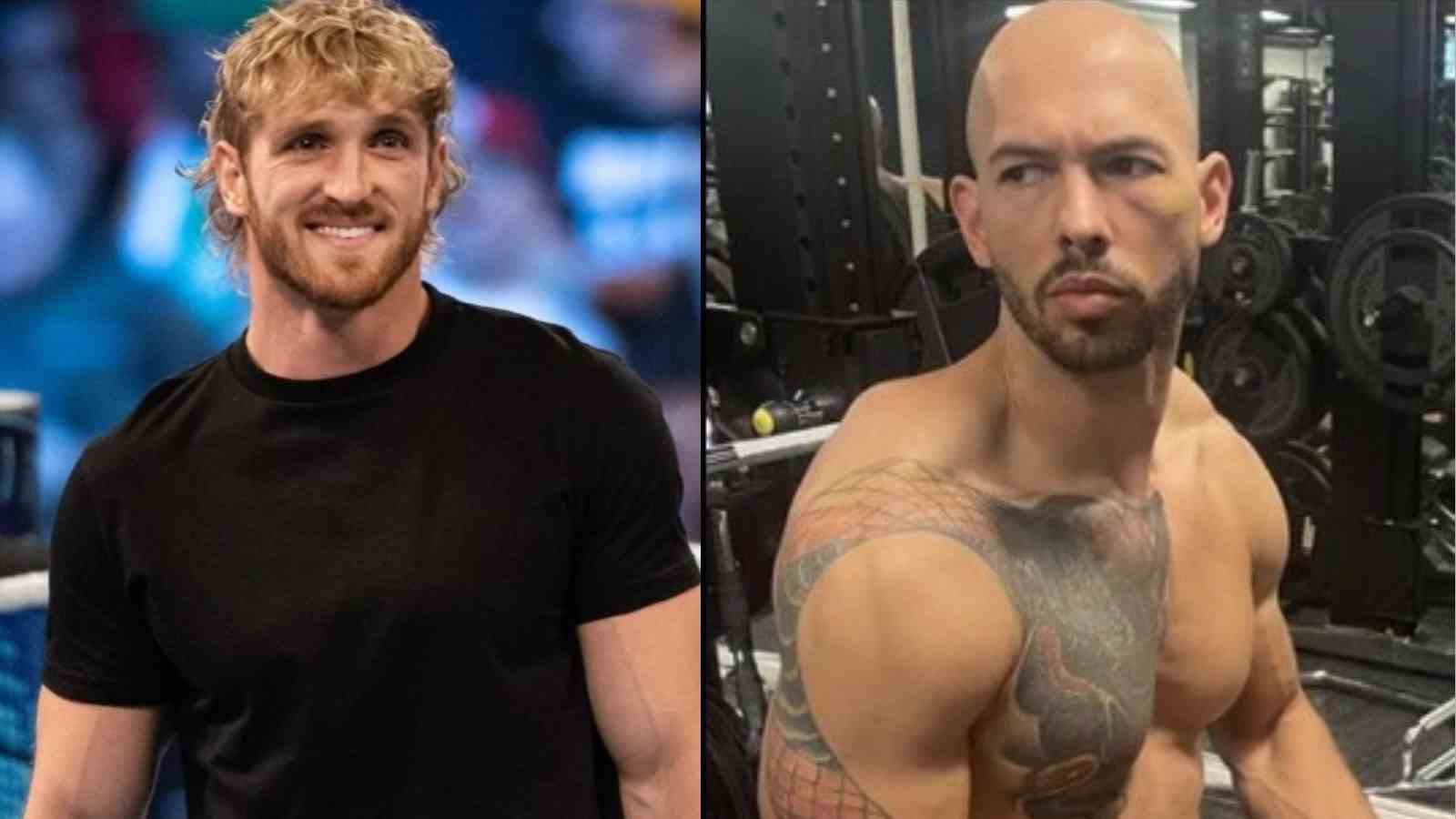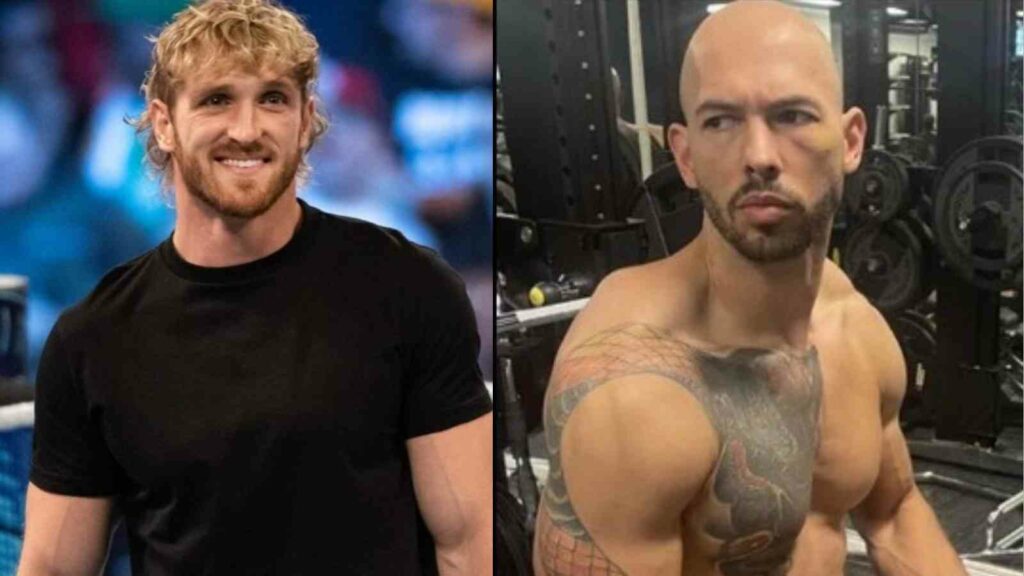 Jake Paul, who recently defeated Anderson Silva in a boxing match, is looking for his next opponent. He recently teased that his next opponent will be Andrew Tate. Jake had teased the fight on his social media, where both fighters were seen facing each other. Jake Paul captioned the video as "Negotiations."
During a recent edition of the Jeff FM Podcast, Logan Paul stated he had a dream in which he choked Andrew Tate in 15 seconds. Paul stated he then stood up and was disappointed, as he thinks that's what would happen in reality.
"I had this dream. I choked him out in 15 seconds. I'm not kidding, 15 seconds. And then in this vision, I stood up, looked at him and I was almost disappointed for him because I think that's what would happen. I think I would tear him apart quickly and then look at him like 'that was Top G, that was the guy…"
Also Read: Andrew Tate and Jake Paul surprisingly team up to roast KSI and Dillon Danis for the "staged" run-in at the Misfits Boxing event
Logan Paul is currently injured and has expressed interest in facing John Cena at WrestleMania 39. There has been no confirmation of Jake Paul's next opponent, but we might get to know it soon. Nate Diaz, Tommy Fury, Floyd Mayweather, and Andrew Tate are the potential opponents that we might see Jake Paul square off against.
Whatever The Paul Brothers do, it always grabs attention. And with Logan having plans to face Cena at WrestleMania, who knows? Maybe Jake Paul could chime in for a match as well!
Also Read: "Got my Own Action Figure": Logan Paul comments on his new WWE action figure