WWE fans were shocked when they learned about the release of former NXT Women's Champion Mandy Rose last year. She was released immediately the day after she lost her title after following a historic reign. Fortunately, Rose was able to prove her worth again as she successfully started working on her own terms.
She is making more money currently from OnlyFans as compared to her WWE contract. While talking to TMZ, the 33-year-old said, "So, it's been pretty lucrative, not gonna lie." Rose also said that she has been doing great physically and mentally, as she has the freedom to work according to her schedule.
Moreover, the former NXT Women's Champion said that she can now spend more time with her family. It was rumored that since opening her OF account, it took her less than a month to make a huge amount of money. She shed light light on this while speaking with TMZ.
Many Rose also said, "It's been kind of life-changing, I must say … I'm really blessed, but I will say that I have a lot of financial freedom right now which is really amazing. That's why I'm so grateful that I'm able to help my family right now and kind of rejuvenate their business they got going on, and just continue with my future."
Since leaving WWE and making her OF page her primary work, Rose has made a huge amount of money while working on her own terms. Therefore, it does not look like she is interested in returning to the squared circle anytime soon. However, nothing can be said for sure, as the former champion can be an asset for any company that she chooses to go to.
Related: Mandy Rose's title match ring gear surpasses $29K in online auction so far
Dana Brooke teases a collaboration with Mandy Rose following her WWE exit
Numerous superstars were released from their WWE contracts last week following the Endeavor takeover. Among the stars was former 24/7 champion Dana Brooke. Similar to Mandy Rose, Brooke was also a talented individual who could not reach her fullest potential during her time in WWE.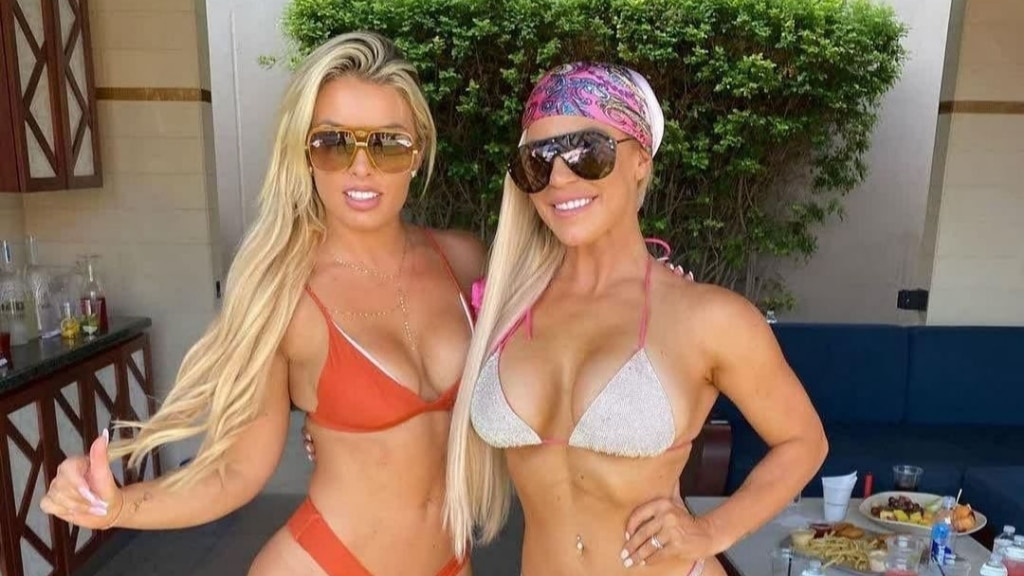 Therefore, now that she is no longer in WWE, fans are wondering what is next for the former gymnast. Interestingly, Dana Brooke teased joining Mandy Rose for an OnlyFans collab with a post on X. The two are known for their amazing physiques, and together they can provide some stunning content. Therefore, fans are now waiting for an announcement of some sort from either of the superstars.
The details of Dana Brooke's contract are unknown, as she might have a 90-day non-compete clause. This will not allow her to appear on any other wrestling show for the next three months following her release. However, a collaboration for OF might not fall under that category. Therefore, Brooke can even start posting content before her non-compete clause runs out.
In case you missed it: