Mandy Rose is certainly having a great time in WWE as the NXT Women's Champion. Rose recently completed a year as the NXT Women's Champion. Mandy Rose has definitely improved herself as a wrestler, and she has been dominant ever since winning the NXT Women's Championship.
Having defended the title on multiple occasions against quality wrestlers from the NXT brand, Rose has managed to surpass every obstacle in her way. Rose recently defended her NXT Women's Championship against Alba Fyre in a last woman standing match on the November 15th edition of NXT.
Although Mandy Rose's professional life appears to be going well, she recently received tragic news regarding her personal life. Richard Saccomanno, Mandy Rose's older brother, passed suddenly in October. While this was extremely upsetting for Rose, the one positive outcome in her personal life would be that she was now engaged to the love of her life, Tino Sabbatelli.
Tino Sabbatelli is well known for his time in WWE. He wasn't a popular face but used to appear on the NXT Brand. He was a part of WWE from 2014 to 2020, and thereafter, he joined AEW. His AEW stint was very short; he wrestled only one match at the promotion. After leaving AEW, he again joined WWE but was released in 2021.
With many WWE Superstars making their return to the company, Mandy Rose too feels that her fiancé should be rehired by the company. During a recent appearance on Insight with Chris Van Vliet, Mandy Rose stated that Tino has the potential to be a vital part of the company. She also stated that she would love for Tino to be a part of the company, but at the same time, it is hard to get into business.
"I mean, I don't know. I would love that. I think there is so much, obviously, we know, there is so much missed opportunity and so much potential that we could see……. but you know how it is in this business, it's hard to get, but I mean, I think it would be awesome. I would love it. You never know, right?"
Also Read: "I Wish He Was Still Here": Top AEW Star Comments on Cody Rhodes Jumping Ship to WWE
Mandy Rose wants to start a family with her fiancé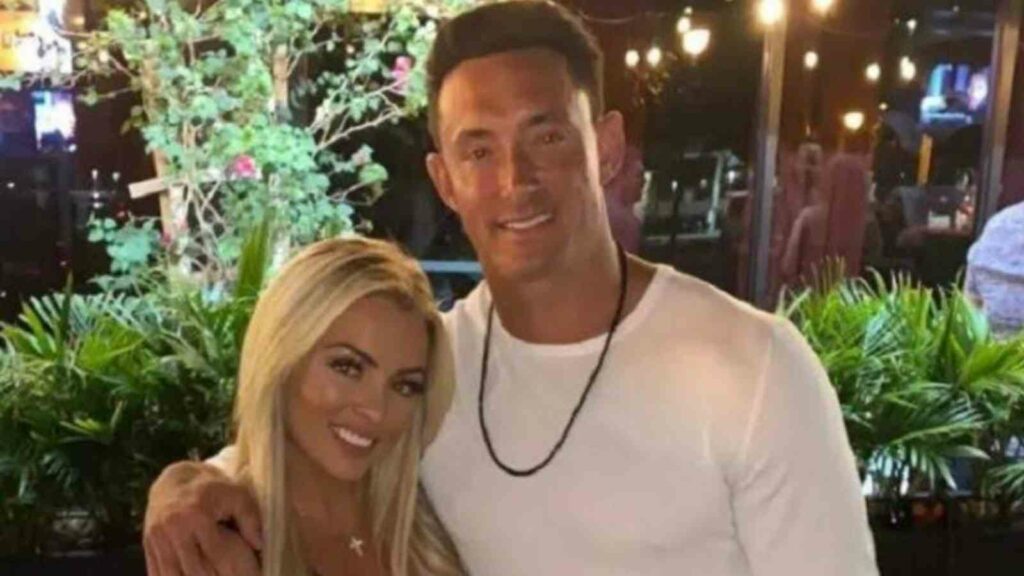 Mandy Rose still has a lot to achieve in the WWE, and she would certainly want to hold the WWE Women's Championship one day. Rose certainly thinks about achieving these things, but she also has plans to start a family. In the same interview, she spoke about having kids with her fiancé, Tino Sabbatelli. She said that even after having kids, she would want to continue to wrestle and would do it for however long she could.
"I do [think about life after wrestling]. Yeah, I always do. I mean, I'm 32, I'm not young, I mean I'm young but, you know, I wanna have kids one day, so it's not like I'm gonna do this for, you know. And I would love to do it for however long I can do it, even after kids, you know, maybe. But I do try to think about that."
Also Read: "No wonder"- Bayley calls the WWE Superstar "disgusting" for complimenting Mandy Rose
Outside of the WWE, Mandy Rose also runs a donut business with her best friend and fellow WWE Superstar Sonya Deville. Rose also has her own skincare line and a fitness app.
Also Read: Former Member of Triple H's Villainous Faction Returning for One Last WWE Match