The Royal Rumble season has begun, and the rumors and speculations are running wild for the biggest battle royale of the year. The fans are gearing up for returns and debuts at the 30-man match. One of the wrestlers who is rumored to make a return at the January 28th event is Matt Cardona, former Zack Ryder in WWE.
Adding fuel to the fire, Cardona posted an interesting tweet after the recent episode of Monday Night Raw. The former United States champion posted a photo of a fan in the crowd holding soft toys of Curt Hawkins and Zack Ryder. The tweet read, "Tonight I returned to @wwe! #WWERAW" . Curt Hawkins and Zack Ryder were part of a tag team in WWE during their last days in the company.
The former Raw tag team champions continued their partnership under the new names, Bryan Myers and Matt Cardona, in the independent scene as well. Cardona had a successful career after leaving WWE. He completely changed his persona and became more serious as compared to a goofy character in his former company.
Matt Cardona won the NWA and GCW world championships during his independent ventures. He is also the current Internet champion and ASW heavyweight champion. Amidst the rumors of Cody Rhodes and The Rock's return, Cardona is another name who might make a return at Royal Rumble. Fans are excited to see this new side of him in the biggest wrestling promotion in the world.
Related: Matt Cardona & Chelsea Green mocked the publication that predicted their breakup
Matt Cardona's departure from WWE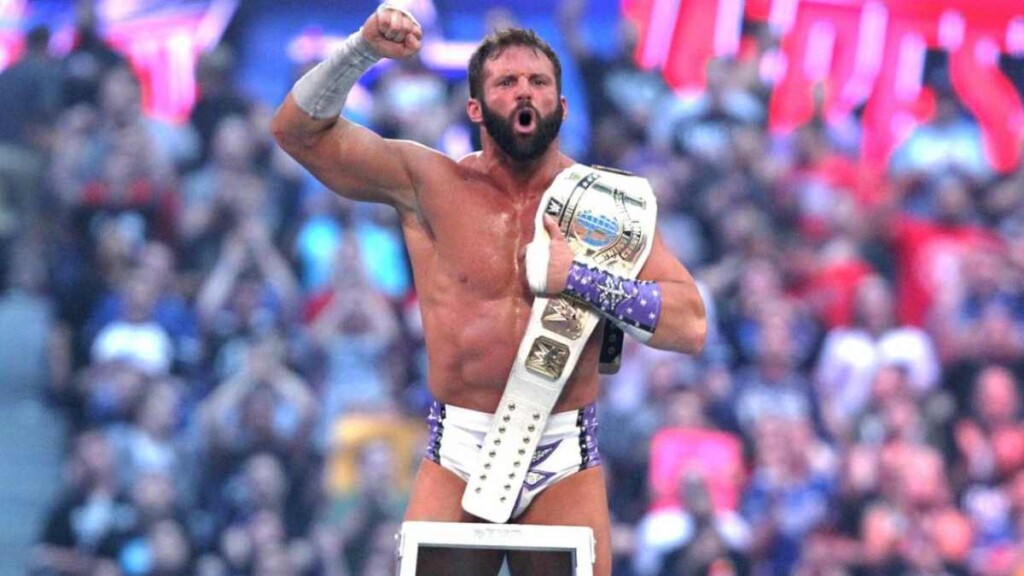 Zack Ryder became a bright and goofy character in the PG era of WWE. However, in 2011, the Ryder revolution took over in the internet era. The fans soon started chanting, "We want Ryder" in the shows he was not present. With such huge support, Ryder got his due push in WWE's singles division thanks to such overwhelming support. The Long Island native finally won the US title at TLC in 2011. However, his inaugural singles title run was cut short when he lost to Jack Swagger just a month later.
He remained a mid-card to a lower-card superstar during his remaining run in WWE, briefly involved in a friendship angle with the biggest star of the company, John Cena. In 2016, Ryder finally had his first WrestleMania moment, when he won the Intercontinental title, just for a day. Another one came just three years later when he reunited with Curt Hawkins and won the Raw tag team title at WrestleMania 35.
Zack Ryder's 15-year run in WWE came to an end as he was released as part of the "budget cuts" in April 2020. Although the majority of WWE fans may not have been aware of Matt Cardona's run outside of the promotion, his new gimmick has proven successful in the independent scene.
In case you missed it!